You Asked For It!
11/18/2022

online presents
x

A
rticles
xxxxx

brought to you by
7210 Greenlake Dr N, Seattle, WA
16095 Cleveland St., Redmond, WA
x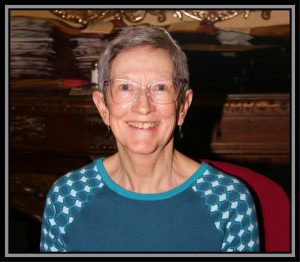 Asked
You Asked For It!
xwith Karen Lichtenstein
Karen will be interviewing Silver Striders detailing interesting achievements. Enjoy facts and tips the runner will share with us.

Her latest interview is with Bruce Fisher
October – 2022
Karen: Congratulations on your 80th birthday. You are a long time runner. Tell us a little about your 38 years of running.
Bruce: First off, there is only one runner in our family – Judy. I am a jogger, certainly nothing more and probably something less. There was a time when I could beat Judy until a Sound to Narrows decades ago, I passed her at the finish singing "I just called to say I love you." That was the last time I beat her.
x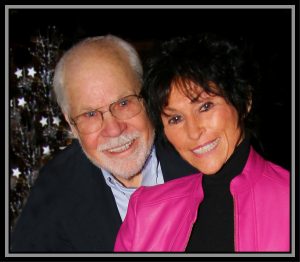 xxxxxxxxxxxxxxxxxxxxxx Bruce and Judy Fisher
I now look back on that and realize I probably kick-started her running to a new level.
While Judy's running accomplishments started to pile up, my running remained mediocre at best. Oh, there were times when I thought the spotlight had shifted my way. Like the Astoria 10K when I hopped upon the stage to get my medal only to realize I was not the Bruce Fisher from Pendleton who ran 6 minute miles. Or the Cancun 5K when the crowd cheered me on like a bull fighter only to realize the cheers were not for me but for the one-armed, 80-year old man nipping me at the finish.
But, despite these rather embarrassing incidents, I continue to run and now try, at all costs, to be inconspicuous.
I have a box full of my old running memorabilia – race numbers, photos, running logs, postcards with race results (when did they stop doing that?). I was surprised how many runs I had entered over the years and how much we traveled just for the runs – Mexico, U.K, Hawaii and a few other states.
But there was one thing that was constant wherever we would go. Judy was fast, really fast and I was slow, very slow. I am not over-exaggerating how slow I really am.
I'll prove my point. I never wear green when I run on Tuesdays. That's the day Waste Management picks up the garbage. If I wear green and appear to be barely moving (which could be perceived as not moving at all), there's a pretty good chance you know where I'll end up. So, no green on Tuesday is just one of my official running rules I adhere to.
First of all, it's my run so I named myself the Commissioner of My Run. I keep a daily running log and my goal is to run 5 days a week – that's 70%.
However, if I miss a day for a legitimate reason, I don't count that against me. If I have a sore knee or I am just feeling out of sorts, I don't penalize myself. If I did count those days as DNR's, I'd find myself stressed by being so far behind my 70% goal that I'd have to run an extra 5 or 10 consecutive days.
Mel Brooks was right: It's good to be the Commissioner.
But back on February 9, 1987, when there was no Commissioner, I started a string of consecutive days and didn't stop until February 11, 1990 when I entered "DNR" in my running log.
That was 1,096 days (three years) without missing a day while averaging a little over 6 miles a day. There were times I would start my run at 11:30 at night to keep my string alive – not to mention the times I ran in snow and ice, thunder and lightning, torrential rain and tree-toppling wind or with the flu or a fever or a sprain or strain.
No chance of that happening after I became the Commissioner.
I never was a fast runner. The fastest I ever ran was a 27:00 minute 5K at Green Lake back when I was pushing 50. I now look at the Top 10 and see M 50-54 5K times under 18 minutes.
While Green Lake was my best run, my all-time favorite run was my 1987 Portland Marathon – my one and only – at 4:05:08. What I would give to run that 9-1/2 minute/mile pace now for just 3 miles!
I never really stopped running since that first 1.4 mile jog to the fire station back 1984. But as the years flew by and the miles piled up, my whole running world was beginning to change. I went through the usual phases as I aged. When my 9-minute miles started edging towards 10-minute miles, I had an existential moment.
That didn't last long because 11-minute miles were just around the corner. Toss in the need to stop every once in awhile to catch my breath made me realize that my body is the new Commissioner.
Now, I try to cover 3 miles, 5 days a week. Note: I said "cover." There are days I'll run 3 miles at 11-12 minute pace without stopping or I'll run 2/10's of a mile and walk 1/10 of a mile for 3 miles. I now listen to the new Commissioner since he knows best.
I wish I had started running at a much earlier age than 42. But I am glad I finally jumped on board. Running and the Silver Striders are a big part of my life.
I run now, not for personal bests, but for my health and to keep in touch with the elements while not wearing green on Tuesdays.
________________________________________________________________________________________________
Jerry's note: I couldn't publish this interview without adding some comments.
I can't emphasize enough the important role that Bruce plays in the Silver Strider publication. He wears so many hats sometimes I forget to give him credit for his many contributions.
His most important job is photographer at our series races. I am reminded how talented he is with a camera when I look at the work of others on different websites. Bruce stands alone when it comes to photographing runners. The quality of our magazine took a big step forward when Bruce took over the photography 13 years ago.
Not only does he take photos but he formats them for me so that they are ready to be posted. Bruce does the layout work for Race Reports, Top IO, Championships, Super Athletes, Flyers, and any other tasks requested, and it is always top notch work.
Bruce makes a substantial financial contribution to our Rewarding Runners Program by designing and printing the Silver Strider calendar each year. He is also our financial officer overseeing the silver strider income into the rewarding runners fund.
x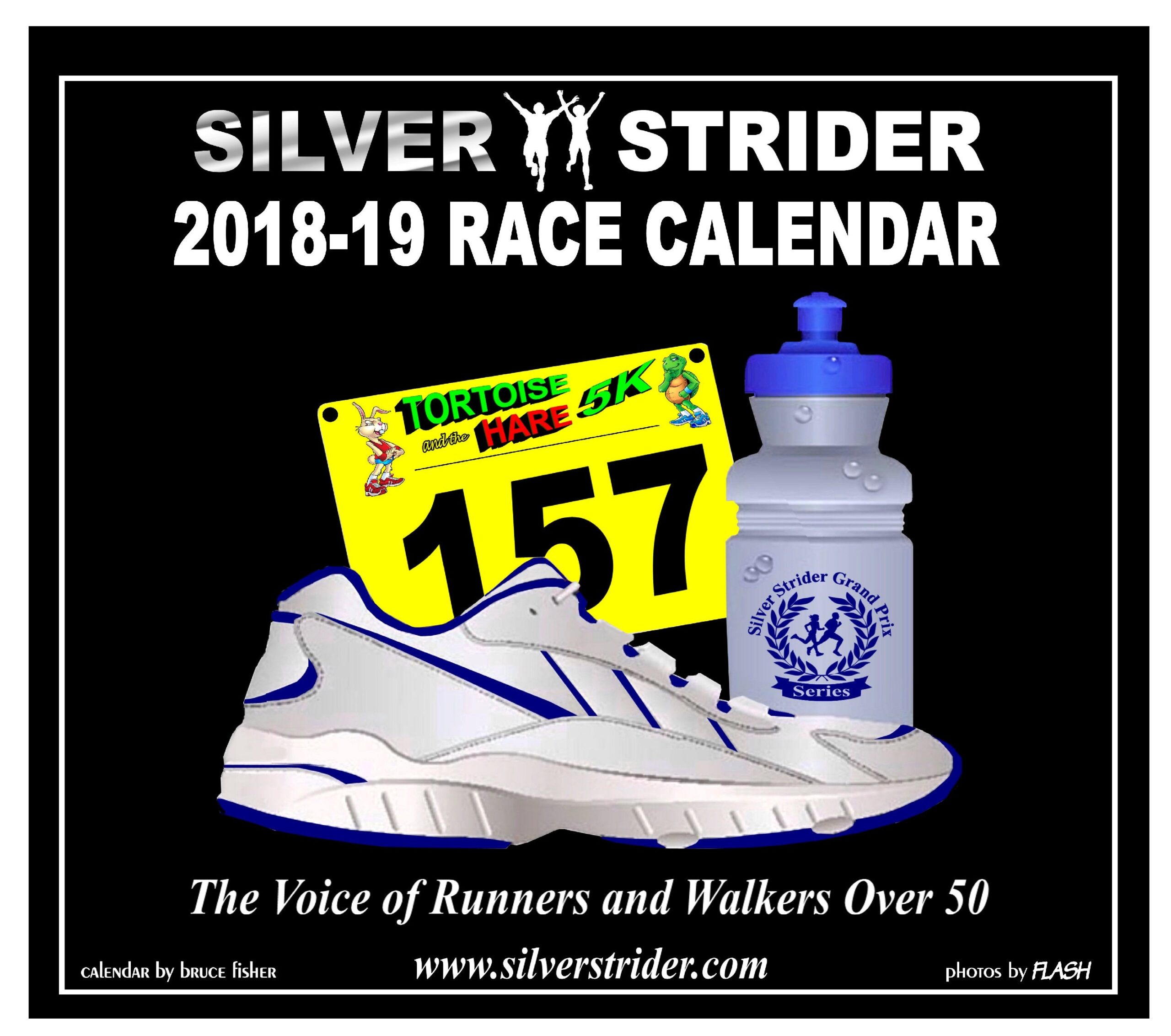 Bruce and his daughter Heidi always help conduct the party prize drawings at our parties as well as taking the photos of those receiving awards.
x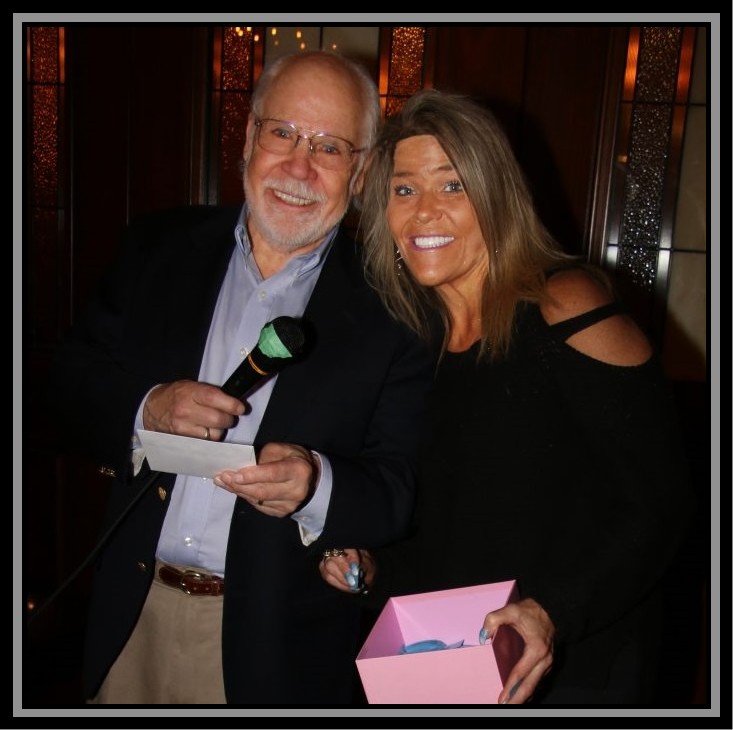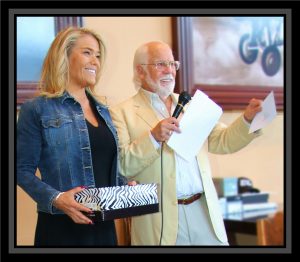 Because Bruce works in all kinds of weather he was awarded a transparent shelter to work from in bad weather at our awards party in 2016.
x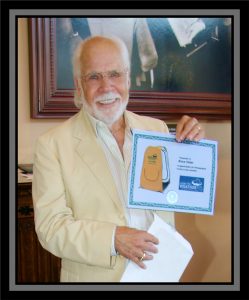 For his outstanding contributions overall, Bruce received our highest honor, Silver Strider of the Year for 2017.