the Silver Strider online presents 
A

RTICLES
 brought to you by

Route 16 Run and Walk Shoe Store
6745 Kimball Drive, Gig Harbor
           Welcome To My Neighborhood
 
by Karen Lichtenstein
While this time of social distancing has physically separated us, it has brought us together in other ways. Many Silver Strider runners have posted profiles describing the strategies they are using to cope with the challenges during this difficult time. Now that I have had a chance to read all the profiles, I would like to add more information about my experiences during the quarantine.
I have been very impressed by the resilience and positive energy that I have seen in my own neighborhood. As I mentioned in my profile, I am running from home every other day. On the alternate days I do some weight training, then I walk through my neighborhood. This article is a virtual tour through my neighborhood. Since I run an out and back course, I will only describe the first half of my run.
As we leave my house, you can see that the camellia is in full bloom. The deer stop by the house frequently to eat the blossoms that have fallen to the ground. As I go up the road to start my run, you can see the llama farm across the street. A doctor and his wife, who are both runners, live there.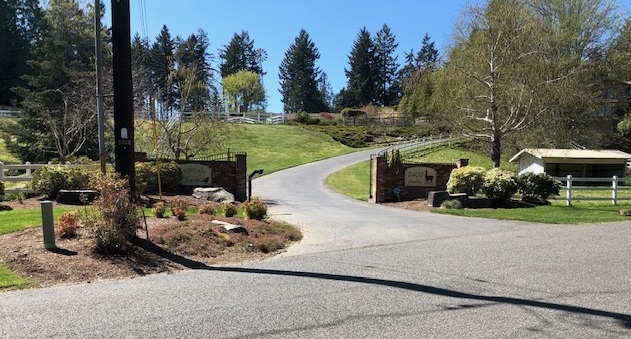 When the quarantine started, they gave me two masks and a package of disinfecting wipes, items that were sold out in the stores. The kindness and generosity of my neighbors was just the first example of the support from neighbors helping others.
The next picture shows my neighbor who plays the ukulele and sings beautifully. He sent an email to everyone a few weeks ago and announced that he would provide an outdoor concert every Sunday afternoon. We have been able to enjoy his music and maintain good social distancing as we run or walk by his house.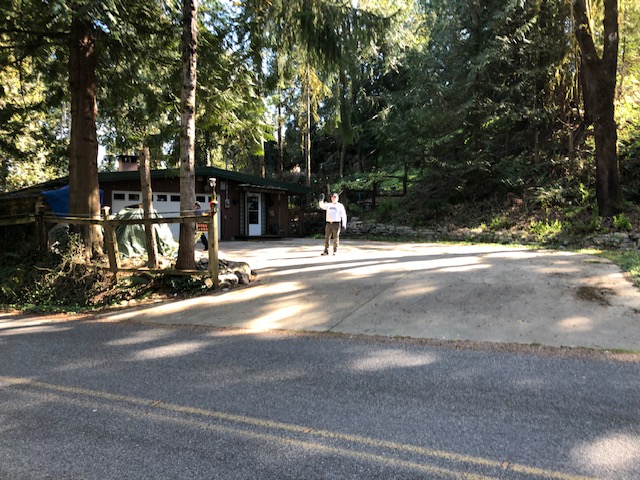 The next stop on the tour is the local school with an empty parking lot. As you can see from the billboard, the school had plans for March and April until everything stopped. I hope that someone will come by the school to post a new message. They could simply say "Stay home and stay safe. Thank you."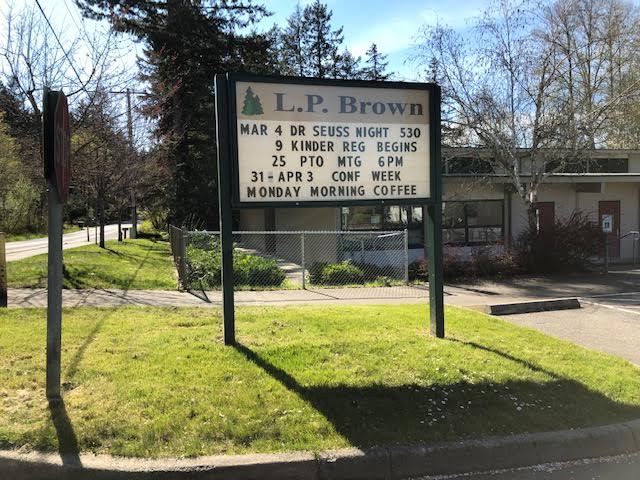 Not far from the school, two sisters have converted their lending library into a little lending food pantry for the neighborhood. They have stocked the pantry with peanut butter, canned goods, and boxes of macaroni and cheese.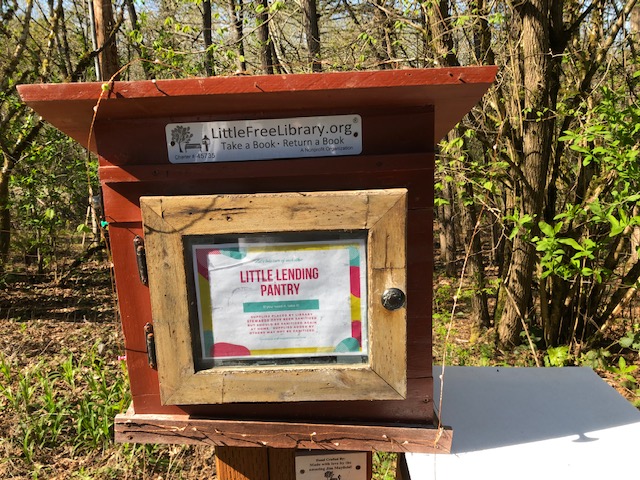 Next on my run, I turn the corner and go uphill for half a mile. On the way, I pass the home of my friends, Tom and Vicky. They feed the local deer every day so there are usually three or four deer in their yard. Three weeks ago, they rescued Tom's mother from a nursing home that had a COVID-19 outbreak. They brought her home to live with them under a strict quarantine. She has no symptoms and she is feeling fine.
My friends are taking care of their family and the wildlife in our neighborhood.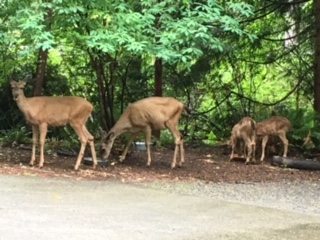 The kindness and generosity that I see around me shows me that people's hearts are in the right place. Most of us are staying safe and staying home in order to protect all the people in our communities. Staying home is working in Washington, and we are flattening the curve. Keep up the good work.