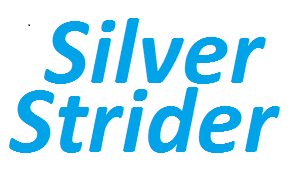 online magazine presents    
 R

ace 

R

eports 
brought to you by
    7210 Greenlake Dr N, Seattle, WA
   16095 Cleveland St., Redmond, WA
..
The Poulsbo Half Marathon and 10k
by Judy Fisher
with photos by Bruce Fisher
10/12/19 – Poulsbo
A positive aspect of being a Silver Strider is participating in the Grand Prix. This competition sometimes gives us that extra push to register for races in locations where we normally would not race. This was my situation regarding the Poulsbo Half Marathon. Years ago I ran the Viking Fest 5K, but I have not returned to Poulsbo since.
This quaint seaside village was founded in the 1880's by, naturally, a Norwegian. Scandinavians came to Poulsbo lured by the water and mountain vistas that reminded them of their home. Poulsbo has a rich Nordic maritime history, as evidenced by its old-world charm seen throughout the art galleries, museums and shops.
Soon after a spectacular sunrise on race morning, the watercolored clouds promised great running weather. Both the Half and the 10K started at the waterfront park by the picturesque downtown marina.
After Porter Bratten, Orca Running Race Director, read his usual "Dad Jokes" (groaners), the race was on. Both races were filled to capacity this year. Since a total of over 650 runners and walkers had to be routed through a narrow pathway soon into the race, the Half and 10K had separate start times with three waves in each.
This is not a PR course for most of us mortals! Hills galore! The route took us by the water, uphill into town, into neighborhoods, up then down 300', back through town and the waterfront with a final hill near the finish. The Half joined the 10K the last three miles, all finishing back at the park. Traffic was light and volunteers were many, which was very helpful since there were so many turns in the routes.
Finishers received hefty pendant medals. Results and age-group awards were immediately available at the nearby gazebo. The races were chip-timed, but not USATF certified. The waterfront venue is gorgeous, with the Olympic Mountains in the background of the active marina. Parking was plentiful and close to the start-finish.
This was a busy running weekend for a few dedicated Silver Striders. Choices had to be made. Was it to be Poulsbo (Grand Prix races), Victoria (a favorite of many), Snohomish (flat and fast) or the Husky Dawg Dash (my time-honored favorite). Or why not make it a back-to-back weekend, as some intrepid racers did. We are fortunate to live in an area where so many races are offered.
The Poulsbo Half/10K gave a reason to travel to the Viking City of Poulsbo, the "Little Norway of the Pacific Northwest." I am pleased that we had the opportunity to revisit this charming waterfront community and to enjoy a beautiful, albeit challenging, run. We shall return.
                              Results in photos by Bruce Fisher