the Silver Strider online presents
R

ace

R

eports 
brought to you by
    7210 Greenlake Dr N, Seattle, WA
   16095 Cleveland St., Redmond, WA
 The Flight For Sight 5k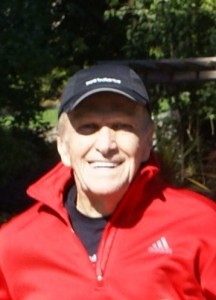 by Jerry Dietrich
with photos by Bruce Fisher
6/2/18 – Everett
For the second straight year Igor Velichko, age 54, has dominated the Flight For Sight. The 5k race in Everett was Igor's race the whole way. With no challengers to push him, Igor ran a smooth, even pace coming in at 19:39. By winning  the race, Igor has shown that he is ready for another successful summer.
The weather was great and the course was a mostly flat out and back with a small added loop on the way back. The Course Marshals kept everyone on course and there was a water station provided at the turnaround.
The first female Silver Strider to finish was Trish Hruby, age 60, in 25:52.
The male Silver Striders fared well overall. In addition to the winner, Igor Velichko, David Lomgmuir 70, finished 5th overall, Ron Chew 65, was 6th overall, and Ed Heckard 72, was the 7th male overall.
Jerry Dietrich became the 14th Silver Strider to join the Century Club. He proudly put a Century Club pin on his hat following the race.
The Silver Strider women did very well. Pictured below left to right are: Tiare Bailey – 2nd W60-64, Molly Childs – 1st W75-79, Nancy Larsen – 2nd W70-74, Marsha Murray – 2nd W65-69, Phyllis Nelson – 3rd W70-74, Linda Burt – 1st W65-69, and Judy Fisher – 1st W70-74.
The run was primarily sponsored by the International Association of Machinists & Aerospace Workers. Proceeds help and support Guide Dogs of America. The top fund raiser this year was Myron Phillips who received a certificate of appreciation. Myron also finished 1st in the M80 plus age division.
                   Race results in photos by Bruce Fisher