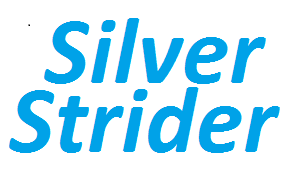 online magazine presents   
                             A

RTICLES
 brought to you by

Route 16 Run and Walk Shoe Store
6745 Kimball Drive, Gig Harbor
            Vanity, Victory, and Valued Friends at Victoria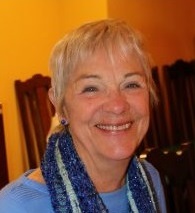 By Molly Childs
10/19/19 – Victoria, B.C.
Turning eighty for me was not a sign that I was getting "old"; just a challenge to see what else I could accomplish in 2019.
I decided to become a "Super Athlete*"! I have set and met many "I think I cans" throughout my life. Never believing in not tooting my own horn, I celebrated those successes and invited my friends to join in. (Vanity).
Audrey Kirkwood suggested I run Victoria because of the beautiful course and great support. She volunteered to walk it with me. Karen Lichtenstein, Marsha Murray, Nancy Larsen, Sandy Madden, and Tiare Bailey were soon on board.
Training was going well until I fell the last week of August and fractured two ribs. I still "think I can".
All of my team showed up for the early start despite my urging that they run their own race because I would be much slower than previously predicted and no one wants to walk for more than eight hours.
Standing in the pre-dawn cold were several Silver Striders waiting to see us off with hugs and best wishes.
The course was beautiful. One highlight was Elvis singing his heart out, and still in tune after six hours.
Karen, Sandy, and Audrey kept me fed, entertained, and energized, making 26.2 miles seem easy. I crossed the finish line in tears still not fully believing "I had done it".
I was a Super Athlete*! (Victory)
I can never fully express my gratitude to all of those who helped make my dream a reality.
All the course volunteers, who at Sandy's prompting greeted me with water, Nunn, and applause.
The "sweeper" who kept us on course.
The strangers on street corners, at restaurants, and the finish line cheering my last faltering steps.
Kathy Noel, race director, who walked the last two miles with me and kept the finish open so I would have an official time.
Betty and Jerry Dietrich, who ten years ago formed a group that has become my "chosen" family.
Steve and Patty Husko, for the wonderful photos that will help me re-live my start and finish.
My wonderful team. Without their support I would not have made it to the starting line.
Everyone present when the finisher's medal was placed around my neck.
You made it possible and I will remember that moment and you always. (Valued Friends).
        *A Super Athlete is a Washington resident ranked in the TOP IO for the 5k, 10k, Half, and Marathon.