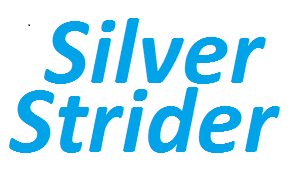 online magazine presents
           The Tortoise and Hare 5k – Virtual Handicap Run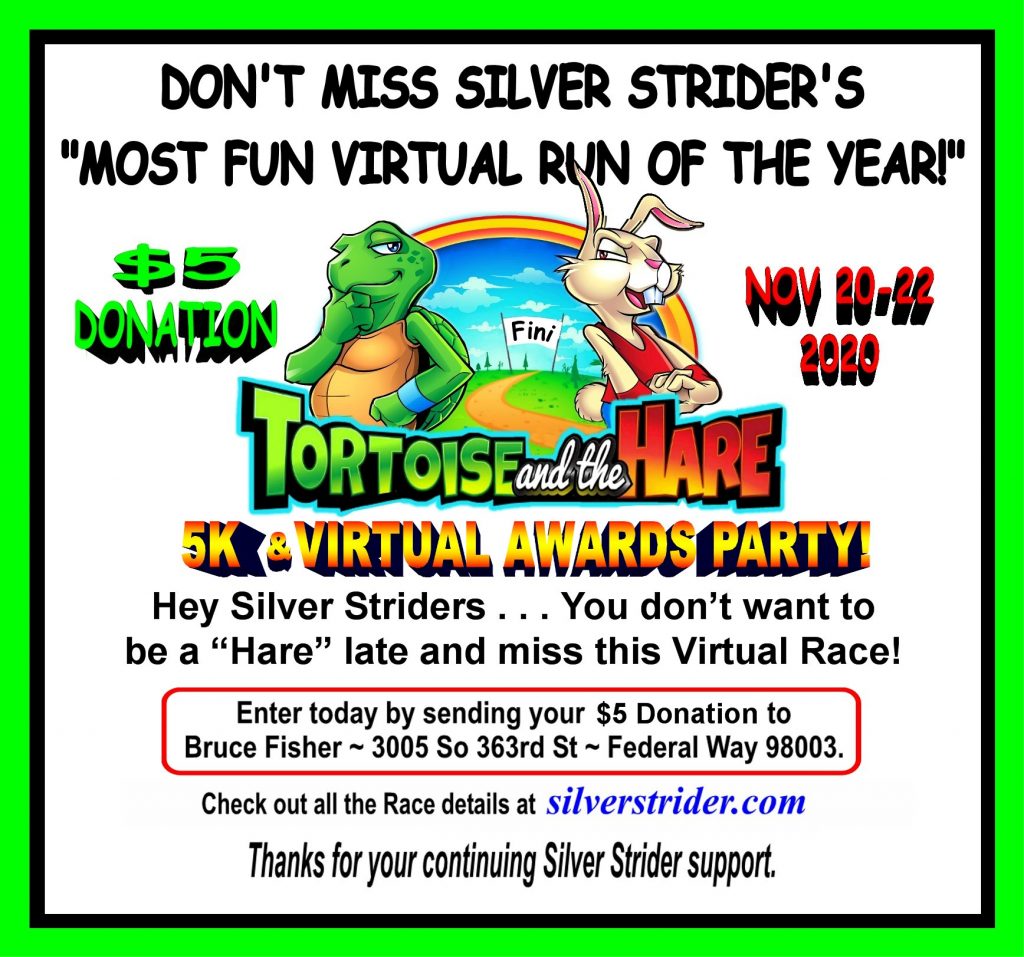 The Grand Prix Series TORTOISE AND HARE 5k will be a VIRTUAL handicap race held on November 20-22, 2020.
Here are the main race features:
– Entrants will be using their 2019 handicap with an adjustment from one 2020 virtual race.  I have handicap records for all runners over 50.  Race limited to Washington State residents.
– The honor system will be in effect. There are 2 rules:
1. Runners may choose their own course but it must be an out and back or loop course, starting and ending in the same spot. That way there is no elevation gain or loss.  You may use a school track.
2. Once you start your watch or timing device you cannot stop it until you reach 3.10 miles.
– The race will consist of two separate divisions: Men and Women
– Trophies will go to the top ten finishers in each division.
– No entry fee but a $5 (or greater) donation to the Rewarding Runners fund will cover the cost of trophies and mailing.
– Wear your Grand Prix logo shirt or sweatshirt and earn 10 GP points.
– The race will be followed by a Zoom Awards Party.  Winners of the Potluck Auction will be revealed. Date and time will be announced on Bulletins.
To enter, send your name and donation to: Bruce Fisher, 3005 S. 363rd St., Federal Way, WA 98003
Following your race, email a photo of your watch or timing device to  

jerry@silverstrider.com

  before noon on November 23rd.  I will subtract your handicap from your finish time.
To receive your 10 Grand Prix Series points, include a photo of yourself wearing your GP logo shirt or sweatshirt.