the 
Silver
Strider
 online 
presents
R

ace 

R

eports 
brought to you by
    7210 Greenlake Dr N, Seattle, WA
   16095 Cleveland St., Redmond, WA
The Reindeer Run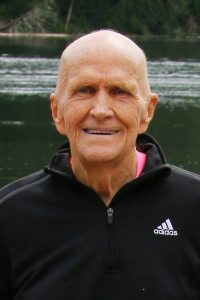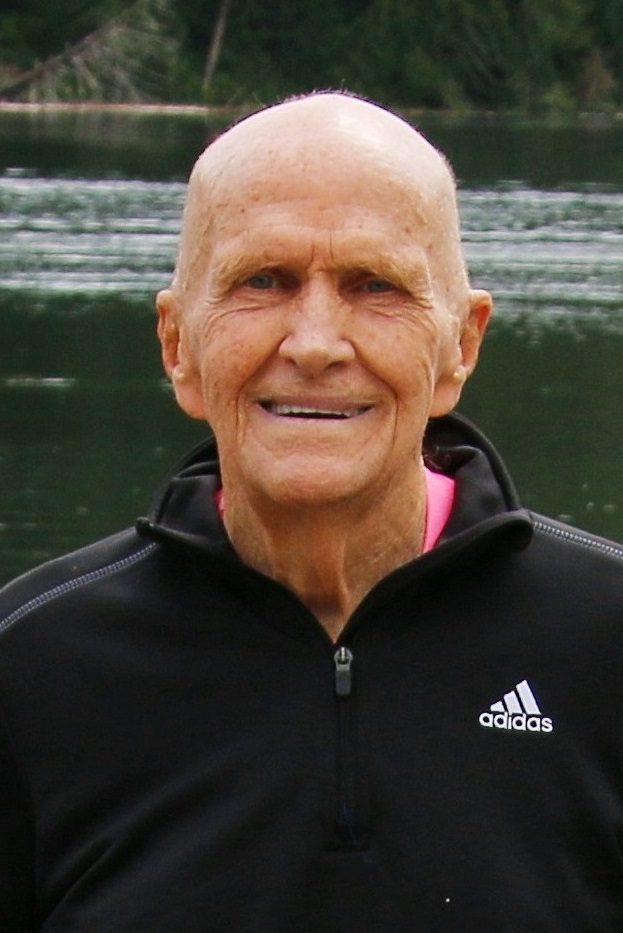 by Jerry Dietrich
with photos by Bruce Fisher
12/17/17 – Olympia
At the Reindeer Run we were fortunate. Runners encountered a light mist. The predicted rain never materialized and the wind was moderate at 10 mph. Furthermore, the race went off smoothly and on time.
The course was well laid out, consisting of a half mile loop before circling the park and proceeding along the water's edge to a turnaround just short of two miles. The return alongside the water was against a minimal headwind but was slightly downhill which was appreciated at that point.
The finish line was a welcome sight with hot coffee, hot chocolate, and cookies awaiting the finishers indoors at the Children's Museum.
CrimeStoppers, sponsor of the event, sold raffle tickets to a drawing for an abundance of beautiful gift baskets. Additional drawings were held for running shoes generously contributed by South Sound Running.
There were 10 year age groups, with 5 year age divisions for those over 70. Several Grand Prix players were awarded placement medals in addition to the Grand Prix points they earned.
Once again, Tim Oguri, age 65, was the first Silver Strider to cross the finish line. Only 15 seconds separated the top 3 Silver Striders.
Tim Oguri, 65, 21:30, Ron Chew, 64, 21:35, and Dave Sherman, 63, 21:48, comprised the top three 50 plus males.
The first female Silver Strider was Kathryn Pittelkau, age 52, in 26:57.
Separated by 24 years in age, only 15 seconds elapsed between Kathryn and the 2nd Silver Strider, Judy Fisher, age 74. Judy continues to amaze us as she defies father time with another National Class performance.
The turnout of Grand Prix players was rather unusual. Some age groups had no competition, while others bristled with fierce fighting for points.
Competition is really heating up in the Men's 60-64 age group where a five way battle is taking place for the top spot. Kent Sizer and Keith Lerew, with 5 tens, are closely shadowed by Dave Sherman with 4 tens, and Ron Chew and Mick Allen with 3 tens each. More than one of these men might reach 8 tens before the Series ends.
The Reindeer Run gave us three more Grand Prix finishers for 2017-18. Finishing their 8th race of the season were: Ron Chew, Martinho Ribeiro, and Sue Wirsch. This brings the total number of finishers, so far this year, to 29 with 9 races remaining on the schedule.
The Reindeer Run marked a special milestone for Susan Hall. This was her 100th Grand Prix Series race and qualified her for membership in the Century Club. Congratulations Susan!
This race marked the finish of the 2017 year. Silver Strider online would like to offer our deep appreciation to the Tab Wizard who has been our Grand Prix Series title sponsor for the past 4 years. We are excited to welcome, Kent Bowl, as the new Grand Prix Series title sponsor.
On January 1, 2018, The Tab Wizard's Grand Prix Series will become The Kent Bowl Grand Prix Series.
Following the race, many Silver Striders gathered at the Mayan Mexican Restaurant to celebrate more December birthdays. The celebration included a delicious birthday cake baked by Tiare Bailey and a fabulous  selection of homemade cookies brought by Patty Husko. Birthdays celebrated were Jerry Dietrich, Larry Larsen,  Nick Bailey, Lorena Christie, Holly Hall and Sue Wirsch.
                      Results in Photos by Bruce Fisher