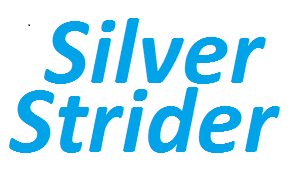 online magazine presents    
 R

ace 

R

eports 
brought to you by
    7210 Greenlake Dr N, Seattle, WA
   16095 Cleveland St., Redmond, WA
……
The Orca Half Marathon
by Patty Husko
with photos by Bruce Fisher
9/22/19 – West Seattle

The Orca Half Marathon was the 22nd race in the Grand Prix Series this year. Although it was the fourth annual Orca Half, it was the third year on our Silver Strider schedule. This event is a popular race put on to benefit, not only racers, but research and recovery of the dwindling population of the Orca Whales. The Orca Half was capped at 1,300 participants. There was so much excitement to be part of the Orca Half that, after reaching the cap, another 600 runners were put on a waiting list.
An offer went out that if you could not make the race, Orca Racing would refund you 50% of your registration. This would allow for some of the people on the waiting list to participate. With this policy in place, 150 more lucky runners were able to register. There were 140 Silver Striders braving the elements (rain) and the distance (13.1 miles).
Parking was on the street near the finish line at Don Armeni Boat Launch. As this was a point-to-point course, a bus transported us to the start at Lincoln Park. If you did not warm up by jogging or walking, you still had a half mile jaunt to the beach and the starting line.
The start was divided into eight waves with 15 minute intervals to reduce congestion. This course has two short out-and-back sections in the first three miles. Another out-and-back at around mile nine to the finish. The last out-and-back was the hardest mentally. Wanting to take a left into the finish, instead having to run another 4 miles (bummer).
Aid stations about every two miles were well supplied with plenty of water, electrolyte drinks, and Clif gels. Volunteers were enthusiastic and supportive. Four pacers aided many runners to complete their race in their anticipated time. This beautiful course allowed for some very breathtaking views of downtown Seattle, Blake Island, Vashon Island, and the Puget Sound.
After finishing your race you were greeted with a beautiful 3 1/2 inch finisher medal. Chip timing results were immediate. If this was your 3rd Orca race for 2019 you would also receive a 3 inch "Friend of the Pod" medal. Of course, if you completed your race in the top three in your age group (5 year increments) you received a 4 inch wooden disc. So if you add the tech t-shirt you received at packet pickup, I would say you could have made a haul at this wonderful race (that's my kind of race).
A popular place for photos to be taken was in front of the very photogenic huge blow-up Orca. Also free downloads of photos taken on the course were available.
A PR bell was rung at the finish by numerous participants.
Now the best part, the food. Volunteers served very tasty hot meat and veggie soft tacos with all the fixin's. If the tacos were not enough to fill your tummy, there were plenty of bananas, orange slices, chips, Oreos, red licorice, and granola bars.
There were numerous vendors to leisurely check out. The one that captured our interest was The Whale Trail. We talked to Pia, a volunteer, who had a passion for the Orca Whales. One could not help getting pulled into their plight. Each runner ran for an Orca. The Orca's name and the pod to which it belonged was shown on the runner's bib. I ran for K-20 Spock, a female. Up until Spock was 15 years old it was believed she was a male. But, low and behold, she gave birth to her first offspring in 2004. Surprise, surprise!
As soon as Steve told Pia that his whale was L-87 Onyx her eyes lit up and she got real excited. She could not contain herself. She said Onyx has a very unique story for an Orca.
First it is important to know that whales are very family oriented. They stay as a family pod, bonding with their mothers for life, swimming in the same pod. As calves are born, the pod just gets bigger. Being born in the L-Pod, Onyx's mother died before he was one. Seeking out a surrogate mother he ended up in the K-Pod. Normally whales will die if they lose their mother at a young age. Onyx traveled with the K-Pod for a few years, then his surrogate mother died. He then bonded with the mother in J-Pod until this surrogate also died. Just of late Onyx has returned to his original L-Pod. Pia told us it is very unusual to have a whale move between pods.
The Southern Resident Killer Whales (SRKW) consisting of the J-Pod, K-Pod, and L-Pod had ten calves born in 2014. Only five survived as the death rate for the whales in the first year of life is 50%. There were no surviving calves reported again until 2019. One was born in January and one in May and are still surviving. Since 1998, forty calves have been born and survived, but 72 Orcas have died or have gone missing and presumed dead. At this time there are 78 Orcas total in the three pods. The decline in Orcas are due to the lack of food supply (Chinook salmon), toxins, and noise.
We ran the Orca Half last year and will probably do it again next year. Even though we had to set our alarm for 3:30 A.M and had to travel 96 miles one way.
Porter Bratten, the owner of Orca Running, said he is hoping to have a two day race event next year. Then everyone can register and race. He just has to get the approval of the city. Let's keep our fingers crossed! The only problem we had at this venue was the delivery of the porta potties. They were a late show. I believe this was not the fault of the organizers. All in all, two thumbs up. See you all next year.
                           Race Results in Photos by Bruce Fisher