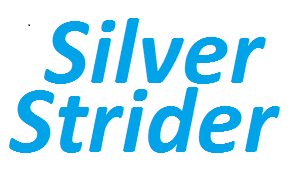 online magazine presents    
 R

ace 

R

eports 
brought to you by
    7210 Greenlake Dr N, Seattle, WA
   16095 Cleveland St., Redmond, WA
……
The Iron Horse Half Marathon
by Marsha Murray
with photos by Bruce Fisher
8/25/19 – North Bend
On the morning of the race, I was picked up by the "Running Limousine" driven by Ms. Diane Martin accompanied with Nancy Larsen. 
Upon arriving at North Bend, I noticed a very cloudy ring around Mount Si. It was teasing us with a threat of rain.  Low and behold it turned out to be nice and there was no rain. A perfect running and walking day. In 2017 when I last ran this race, temperatures were in the upper 80's which made today's race much more comfortable.  After finding parking, we trotted over to registration to pick up our race packets. 
After receiving our packets, we hopped on a bus that would take us up to the staging area which is at the Homestead Valley parking lot. 
From there we walked up a ¼ mile trail to where we would start our half marathon. Runners and walkers were briefed about the trail, there was a countdown, and away we went. The course was mostly downhill, a good place to set a PR.  It was a beautiful trail – no paved surface – just nature's best. Green Lake Running Group provided pacers.  The volunteers along the trail did a great job.
…………………………Over the rivers and through the woods,
………………………..To do the best Iron Horse we can,
……………………..  Spring over the ground,
………………………..Like a hunting hound,
………………………..Hurrah I see the finish line,
………………………..We had a good time.
The finish line is on the Snoqualmie Valley Trail next to Two Rivers School
There was the Iron Horse Brewery Beer Garden at the finish line with food and refreshments next to it.
The top three finishers in each age group (5 year increments), plus top three overall male and female finishers, received a prize!
There were also free professional photos offered to everybody that could be downloaded later.
Many thanks to the Orca Running Team.  You rock!

Jerry's notes: Congratulations to our latest Series finishers, Kimmer Muenz and Marsha Murray.
Results in photos by Bruce Fisher