the Silver Strider online presents 
A

RTICLES
 brought to you by

Route 16 Run and Walk Shoe Store
6745 Kimball Drive, Gig Harbor
The 2019 Super Athlete Awards Party
by Betty Dietrich
With Photos by Bruce Fisher
5/11/19
A celebration was held on Saturday, February 1st to honor the Super Athletes of 2019.
Super Athletes are the fastest and strongest runners 50 years of age and older in the state of Washington. Each of the athletes honored finished the year in the TOP IO standings at ALL four distances: the 5k, the 10k, the Half Marathon and the Full Marathon.
This required both speed and endurance. Only 17 runners in 2019 met the challenge and earned the right to be called SUPER ATHLETE.
The awards presentation was held at noon in a private banquet room at JoeSeppi's Italian Ristorante in Tacoma. Family and friends arrived to pay tribute to these incredible athletes and the room was filled to near capacity. Each table was decorated with centerpieces designed by Nancy Larsen. The centerpieces were a work of art! Photos of each Super Athlete adorned each centerpiece.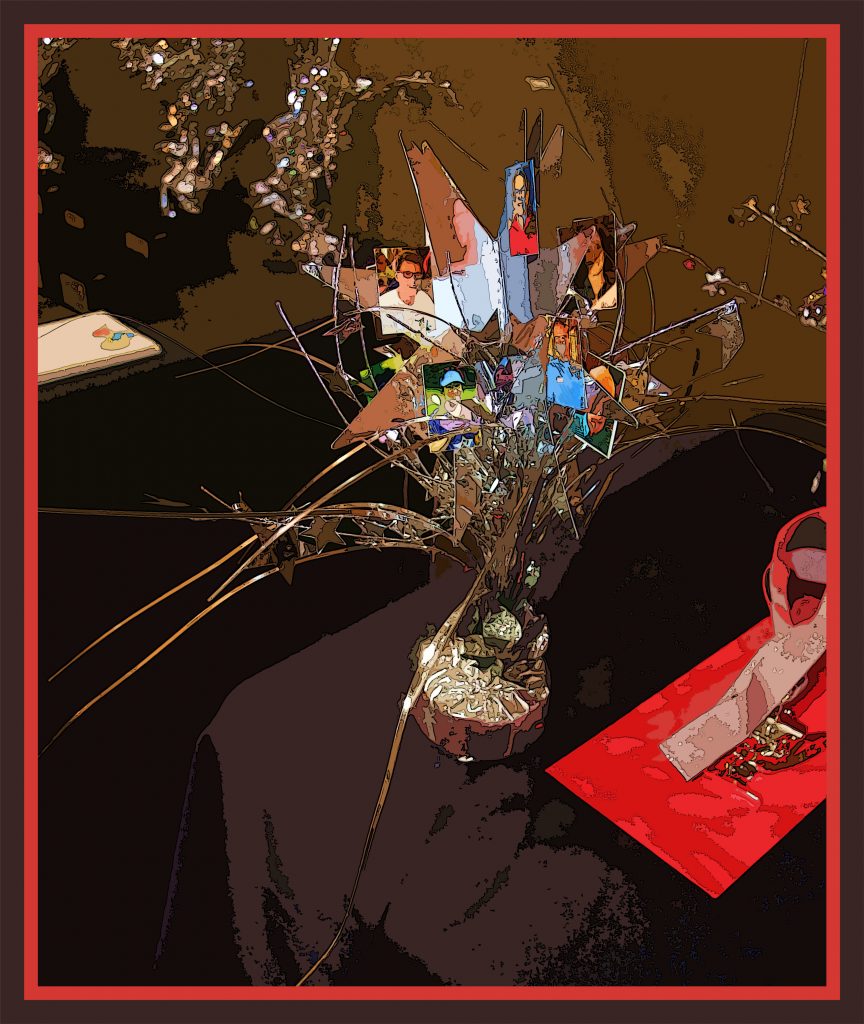 On a table near the front of the room, the unique award each runner would receive was displayed. The SUPER ATHLETE award is a custom designed silver ring bordered in rhinestones. It is handsomely displayed in a presentation box engraved with the athlete's name and achievement. Since the Super Athlete program began 4 years ago, only a small number of runners have qualified for this award. To own a SUPER ATHLETE ring is the dream and goal of runners throughout the state.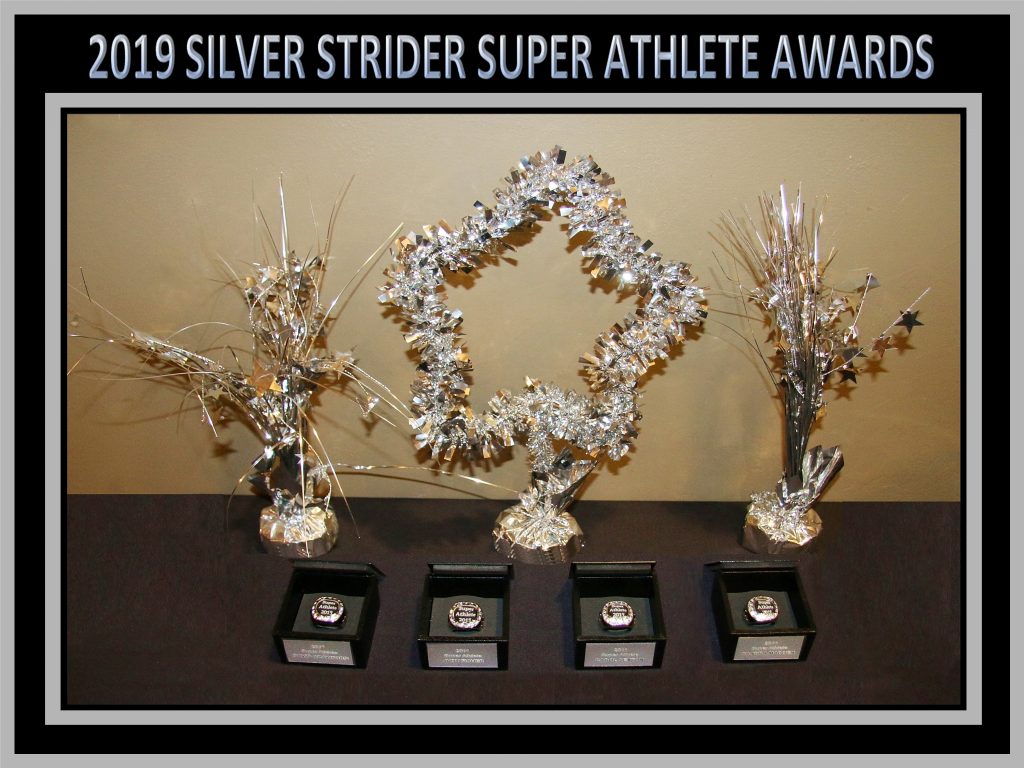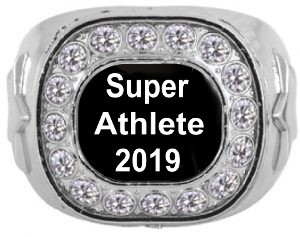 In addition to the SUPER ATHLETE ring, each honoree would receive a gift certificate to South Sound Running. The rings and the certificates were contributed by the Rewarding Runners program of the Silver Strider magazine.
The festivities began with a delicious no host lunch. Joe Stortini, owner of the restaurant, welcomed the group with warm hospitality and some humorous comments. Joe and Jerry Dietrich, founder of the Silver Strider and emcee of the awards celebration, were classmates at Lincoln High School. They enjoyed exchanging anecdotes before the program officially began.
Jerry began the program following lunch, by acknowledging those who worked tirelessly all year compiling the statistics for the TOP IO standings. He thanked each of them for their outstanding work: ED HECKARD – 5k results, DAVID LONGMUIR – 10k results, BOB HOEKMAN – Half Marathon results and JUDY FISHER – Marathon results. The time each of these contributors puts into this work is daunting as they must scrutinize race results of certified races throughout the U.S., as well as other nations. Without them, the Super Athlete program would not exist.
Jerry then introduced Bruce Fisher, the Silver Strider's dedicated photographer who would be taking pictures of the awards celebration.
Before beginning the official presentation of the awards, Jerry asked Keith Lerew and Jerry Bronson to stand up. Keith and Jerry were past recipients of Super Athlete rings. They were recognized for their sportsmanship in attending the banquet to support this year's recipients and received a round of applause.
Next, Jerry called David Crawford forward. David was out of town when the Grand Prix Series Awards Presentation was held last month, For being a GP Series finisher, David received a 10th anniversary commemorative medal, a personalized trophy and a $50 gift certificate to Super Jock n Jill. He also received a free entry to a Grand Prix Series race. David was congratulated on his achievement.
Jerry then began the awards presentation, pointing out that there was fierce competition for the Super Athlete rings in 2019 and congratulated the 17 runners who were being honored this year. The Super Athletes of 2019 were an exceptionally strong group. All qualified in the middle to top range of their age divisions.
Four Super Athletes were were unable to attend the awards party. Arne Hales M75-79 received his 4th Super Athlete ring at the Grand Prix Series Awards Presentation last month. Bob Hoekmann, M75-79, Vicki Griffiths, W75-79, and Dennis Zaborac, M70-74, each qualified as a Super Athlete but were unable to attend. These runners will receive their Super Athlete rings at an upcoming Silver Strider event.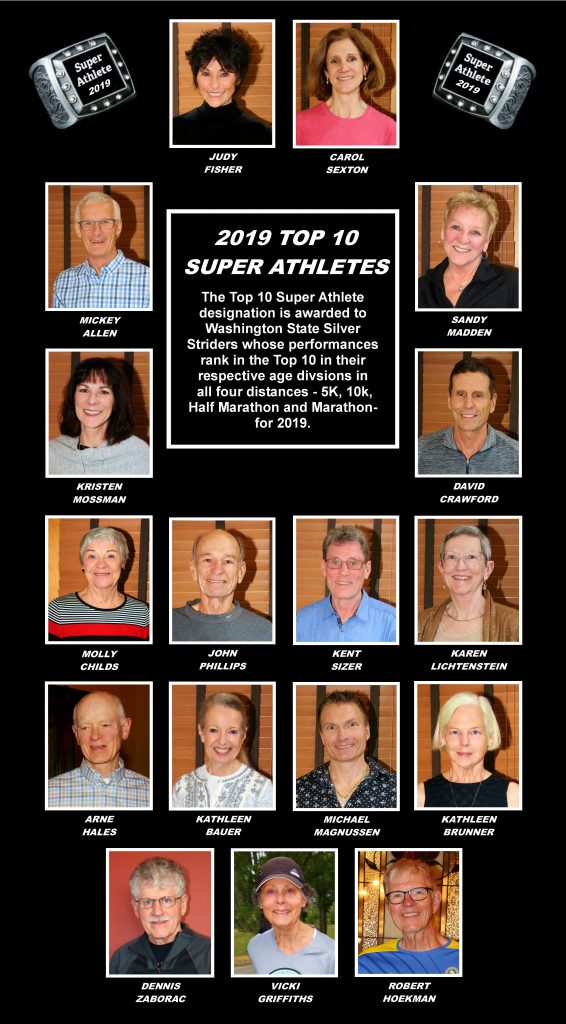 It was now time for each Super Athlete to receive their ring and gift certificate. Each runner had an opportunity to say a few words about their journey to becoming a SUPER ATHLETE.
          There were 7 Super Athletes who were receiving their first ring.
Kathleen Brunner, W65-69, performed consistently at all 4 distances. When asked if she had a favorite distance, Kathleen didn't hesitate to say that the marathon was her favorite distance. She said the 5k was her greatest challenge and it took 3 tries to qualify.
The youngest runner to be honored was Michael Magnussen, M50-54. Michael's performance improved as each distance increased. Michael stated that the marathon is his strongest distance but, like many runners, he likes running half marathons more than any other distance.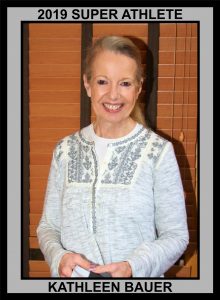 Kathleen Bauer, W75-79, did well at all of the distances but was stronger at the shorter distances. Despite excelling at 5k's and 10k's, Kathleen said her favorite race of the year was a half marathon.  She said she really liked running the Great Ferry Race on Bainbridge Island because it was a challenge and fun.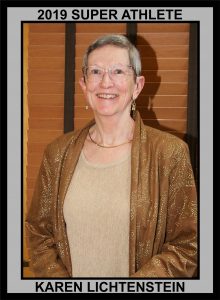 Silver Strider of the Year, Karen Lichtenstein, is the 5k WA State Champion for W70-74. Karen had a very successful running year in 2019 and said she plans to get some rest and recovery this year. Karen added that she really enjoys the Silver Strider Grand Prix Series and will be doing lots of races in the Series in 2020.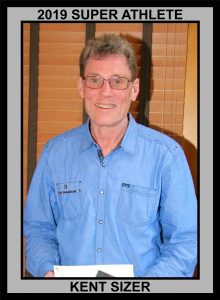 Kent Sizer, M65-69, was in the last year of his age division during most of 2019. Yet he competed amazingly well finishing 5th in the 5k and 2nd in all of the other distances. Kent is off to a great start this year.  He stated that he is looking forward to 2020 in his new age division and thinks he should have a good year.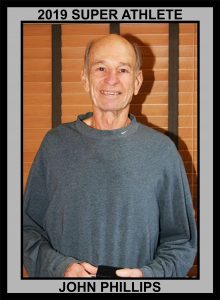 The WA State Champion for M75-79, is John Phillips. John races nearly every weekend in the Silver Strider Grand Prix Series. John stated that what he likes most about competition is that it pushes him to "to try to run better, run faster, and beat some of these old guys".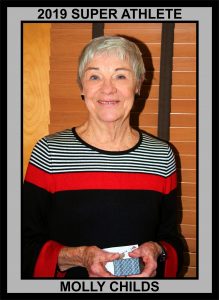 The oldest runner to be honored, was Molly Childs, W80-84. Molly has had many gratifying achievements in her running career. She stated that her favorite distance is the marathon and she has run many of them throughout the years. Running the Russia Marathon in 1972 and the Victoria Marathon with her friends in 2019 were the two races that mean the most to her.
All of the above runners were congratulated for receiving their first Super Athlete ring.
           The next two runners were receiving their 3rd Super Athlete ring.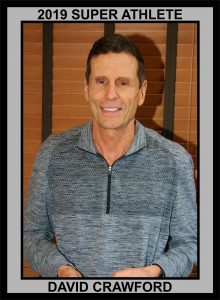 David Crawford, M65-69, is a strong competitor who achieved a sweep of the standings last year and ran well in the last year of his age division in 2019. He will be turning 70 on April 14th and will be running the Boston Marathon on April 20th. David is looking forward to competing in his new age division and hopes to have a good race.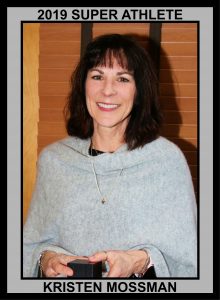 Another strong competitor, Kristen Mossman, W55-59, just missed a sweep this year finishing 2nd in the 5k and 10k, and 1st in the half marathon and full marathon. Kristen was 6th in her age division at Boston last year and is heading back to Boston again in April. Kristen said "I hope to beat the race and it doesn't beat me."
             Four runners were receiving their 4th Super Athlete ring!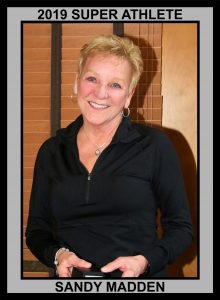 Sandra Madden, W65-69, was the first runner to qualify for Super Athlete in 2019 achieving this goal last March. Sandra said her two favorite marathons both took place in Victoria. She ran her first marathon in 2016 in Victoria. She has run many marathons since then but her second favorite marathon took place last October.  Sandra and a few friends joined Molly on her quest to do the Victoria Marathon. Sandra said she will never forget these two races.
2019 was an excellent year for Mickey Allen, M60-64. Mickey possesses both speed and endurance ranking in the top 4 in every distance. Like many of the other Super Athletes, he stated that the marathon is his favorite distance. His goal is to do Boston again this year. Mickey pointed out that this will be his 20th Boston Marathon, which will be held on April 20th, in the year 2020!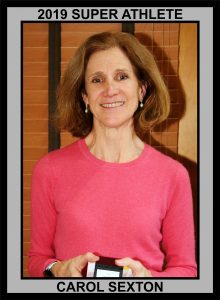 Carol Sexton is the WA State 5k Champion for W60-64. Carol barely missed a sweep of all distances, finishing 2nd for the 5k and 10k and 1st for the half marathon and full marathon. She continues to dominate her age division and plans to defend her title at the State Championship in July. When asked about her plans for 2020, Carol's reply was to simply "keep running!"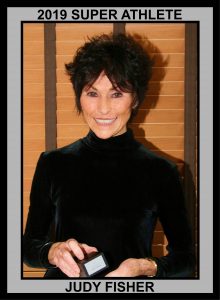 The last Super Athlete to be honored was Judy Fisher, W75-79. For the second year in a row, Judy swept her age division, finishing 1st at all four distances! Judy is the WA State 5k Champion, Boomer Champion, Silver Strider Runner of the Year in 2014 and 2015 and has been a Super Athlete every year since then. Judy does 55-65 races every year and has done 109 marathons. She is looking forward to the Tunnel Marathon this year. When asked if she had a favorite, Judy said that she loves all of them…once they are over!
The awards celebration concluded with a round of applause and a reception for the honorees and their friends and family. A delicious cake was served for dessert.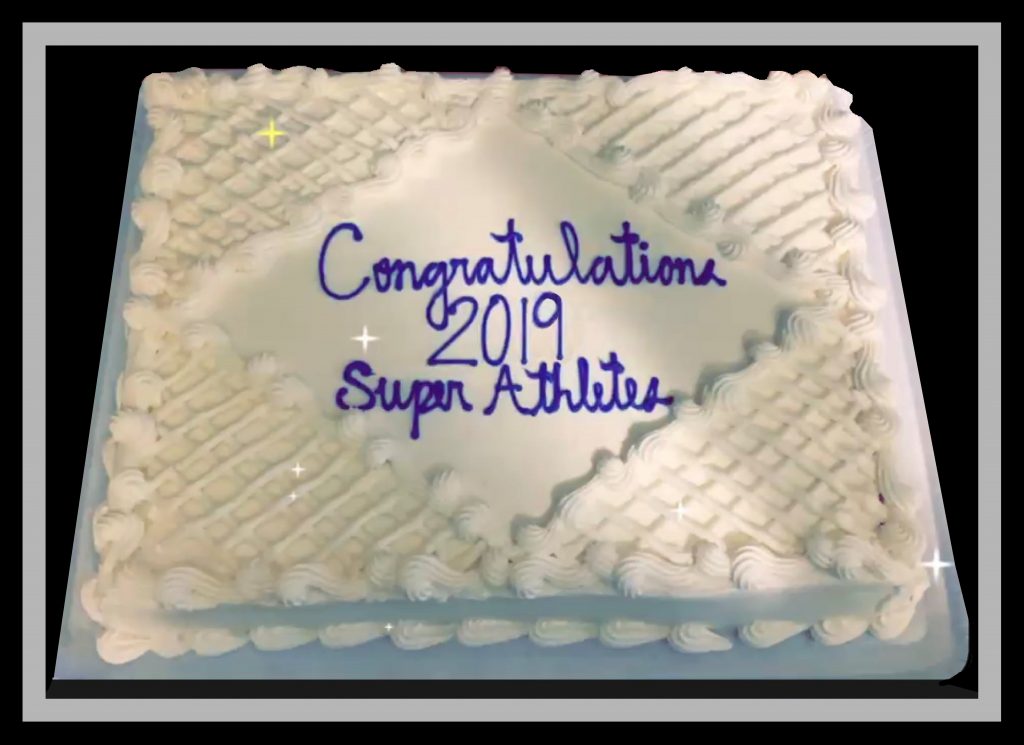 All of the SUPER ATHLETES then gathered outside the restaurant for a group photo.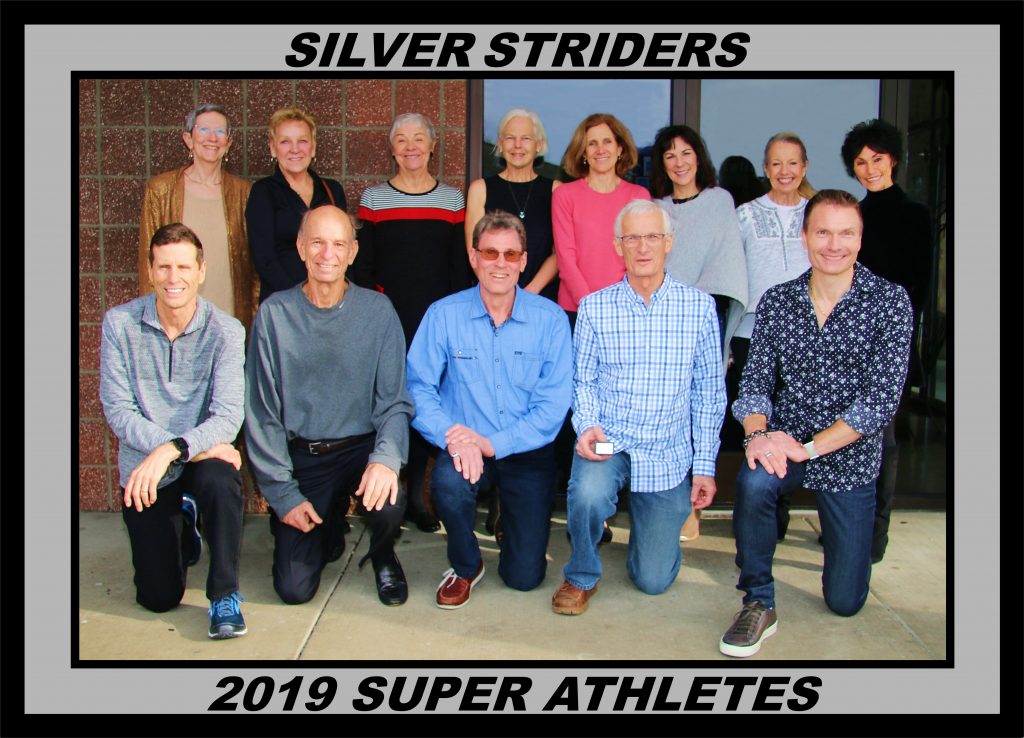 CONGRATULATIONS – SUPER ATHLETES OF 2019!
                                  A gala celebration with family and friends