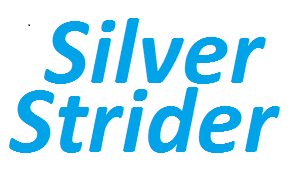 online magazine presents
R

ace

R

eports
brought to you by
7210 Greenlake Dr N, Seattle, WA
16095 Cleveland St., Redmond, WA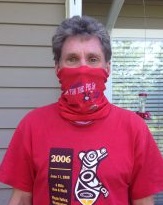 The MASK-a-rade Virtual 5k 




by Kent Sizer
with self photo 
Two things I enjoy are running and eating a good brunch. Meeting and talking to Silver Striders at brunches after races has been a highlight for me since discovering the Silver Strider organization a few years ago.
You can imagine that these after race meetings are one thing I have missed the most during this COVID-19 shutdown. So, when the Mask-a-rade virtual 5K was announced, I decided to choose a course away from home.  The plan was to have my wife, Katie, join me and we would have our own brunch meeting after I ran
A certificate for a pair of shoes at South Sound Running had been sitting on the shelf a long time.  Since I was not certain we will get to run the Tortoise and the Hare this year, the 5K out and back course at Pt. Ruston was chosen.  
A couple things tried to derail my plans:
I have been cleaning and rearranging junk in our garage and the dust made my asthma flare up. A break from the garage was needed.
Friday was cool and cloudy, perfect weather to head to our sailboat to figure out an intermittent problem with our anchor windlass and maybe polish and wax a section. I felt a twinge in my right glute as I pulled the dinghy away from the access to the anchor locker. My first thought was "Uh-oh, hope this doesn't derail my running". It was sore, but I was able to finish the job.
For some reason it was hard to move quickly through my pre-race routine and I hadn't set out my gear the night before as usual. Finally got out the door, but it was 30 minutes later than planned. Oh well! Virtual race, so no firm schedule.
Arriving at Pt Ruston about 8:45, I took a puff of Albuterol to reduce the wheezing.  I set off on a warmup lap with an added goal of finding the turnaround point and practicing raising the mask. The warmup was 3.3 miles, so the turnaround must have been at 1.4 miles instead of 1.5 as I had guessed. There were frequent mask adjustments.
At 9:30, under bright sun and warming temperature, I lined up at a sidewalk intersection near the restrooms and took off.
After a few hundred yards of slight downhill I noticed my pace was 6:10 and I needed to slow down to let my breathing settle down. I estimated running 6:25, 6:20, 6:15 and 0:50 splits would get me under 20:00.
After backing off a bit, my mind started wandering. I started to believe the warmup just added to fatigued legs from working in the garage and on the boat. Why hadn't I just run a course from Maple Valley towards Renton on the Cedar River path, a very slight downhill that would have ensured a fast time?
I regained my focus and finished the first mile in 6:24. By now I was feeling good and picked it up a bit but was unable to maintain after finding a post to turn around at 1.43 miles.
Completed the second mile in 6:35 and the third mile in 6:36. With the end in sight I picked it up, and when my watch read 3.10 miles, decided it was short of the line, but good enough. One advantage of a virtual race.
The result was 3.12 miles in 20:18. A bit slower than I hoped for, but I was still happy given the heat and other factors mentioned.
After great service at South Sound Running I walked out with 2 pairs of sorely needed new training shoes.
On to brunch. Not so familiar with the area, we used the map app on our phone. There were quite a few restaurants, but they either had poor ratings or a menu that didn't suit us. We finally chose Waffle Stop and went for breakfast.
We certainly appreciate Jerry and Betty finding good restaurants that accommodate our Silver Strider group brunches.
_____________________________________________________________________________________




……

Arne's MASK-a-rade Virtual 5K

by Arne Hales
with self photo
Who knew the benefits for Virtual runs? Start as early as you want, wherever you want, and no port-a-potty lines. At least not where I chose.
I have often trained on the Sammamish River Trail. For this Virtual Run I decided to start at Wilmot Gateway Park in Woodinville. As I travelled I-405 I wondered if the bathrooms would be open. Of course they were NOT, but fortunately (doesn't everyone need a potty break just before running a 5K?) there were several Portables that had been recently serviced.
My initial plan was to run south toward Marymoor Park for 3.1 and then walk back. As I warmed up I noticed both 'start' and 'finish' lines in chalk on the pavement. Could it possibly be that someone has marked an out and back 5K? The chalk at 1 mile and at the turn around point, were welcome sights. Change of plans (another benefit of Virtual runs!)!
Not the times I'm used to but it will have to do.
Quick selfie at the finish. I didn't realize that selfie's are mirror image, ie the writing on my shirt is backwards. No! I did not have it inside out.
______________________________________________________________________
Jerry's notes:



Congratulations to the first 2020 Grand Prix Series finishers. Completing their 8th Series race were: Steve Husko, Nick Bailey, Tiare Bailey, John Phillips, Steve Ramsdell, Gretchen Ramsdell, Nanci Larsen, Patty Husko, and Marsha Murray. Click "Standings" on the menu bar for a complete update.
The MASK-a-rade 5k virtual race was conducted primarily for participants in the Kent Bowl Grand Prix Series. No entry fee, no swag, no awards except for the valuable 10 Grand Prix Series points and credit for another race (eight races are required to be a Series finisher). All of the entrants in the MASK-a-rade 5k were participating in the Series.
                    MASK-a-rade Virtual 5k results
                             by BooHoo Timing

                           Women
Women 80-84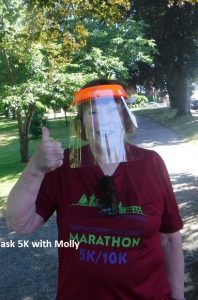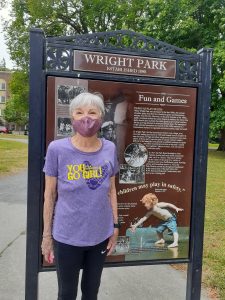 Women 75-79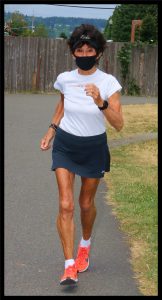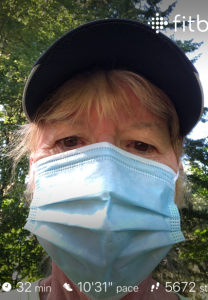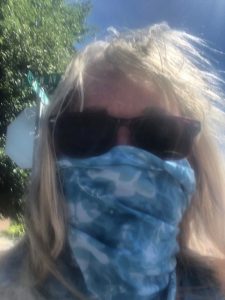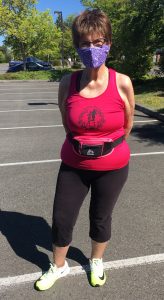 Women 70-74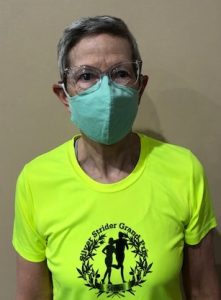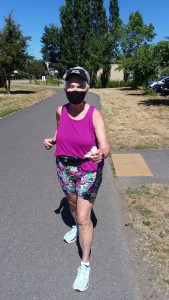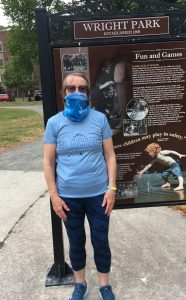 Women 65-69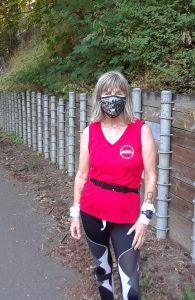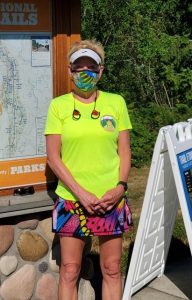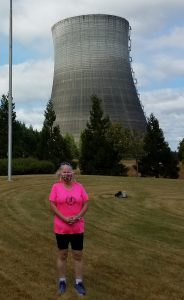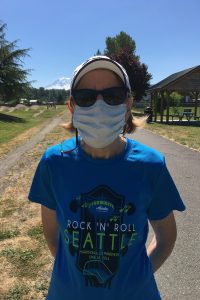 Women 60-64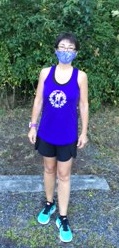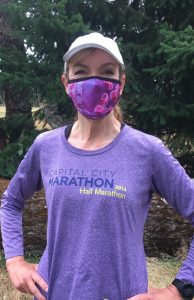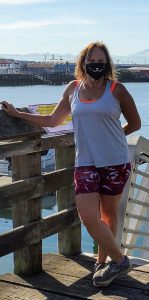 Women 55-59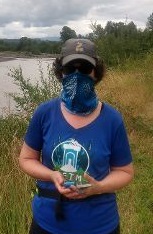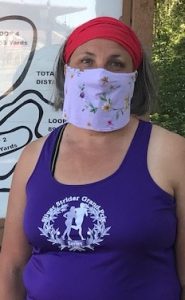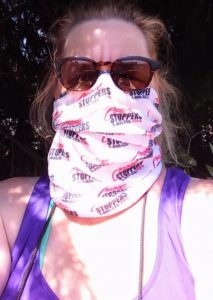 Men
Men 85-89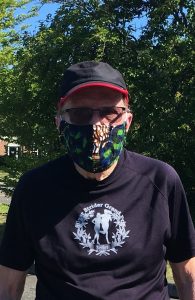 Men 80-84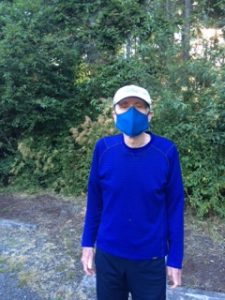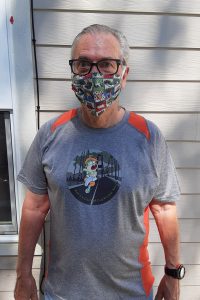 Men 75-79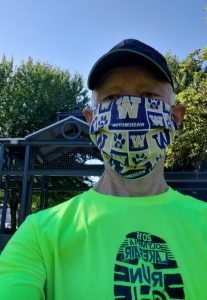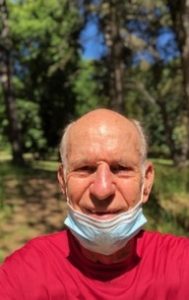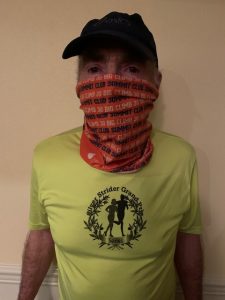 Men 70-74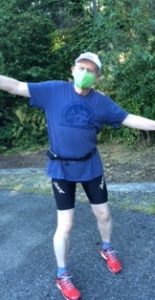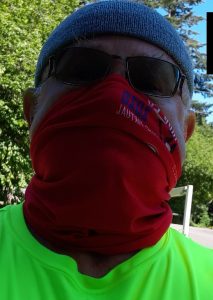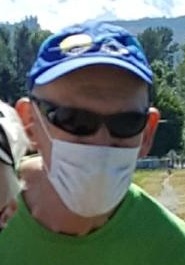 Men 65-69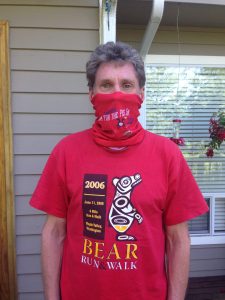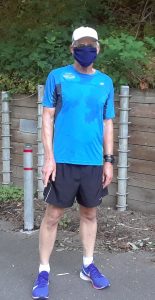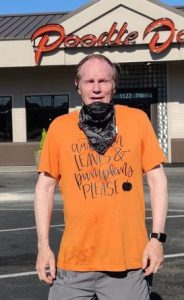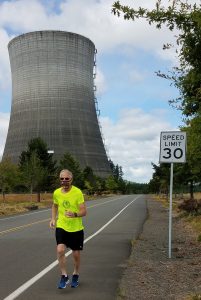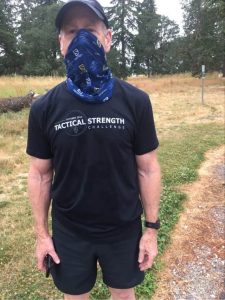 Men 60-64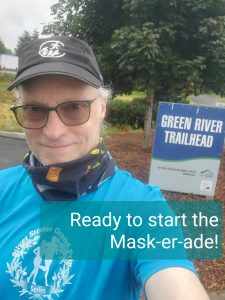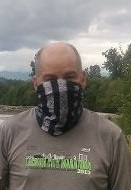 Men 55-59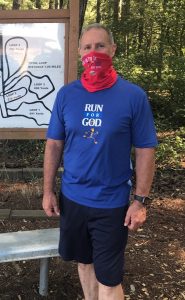 _____________________________________________________________________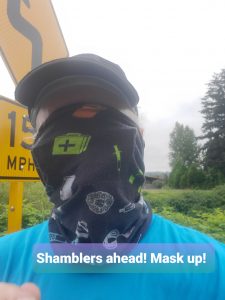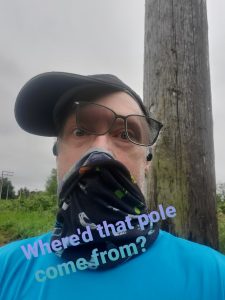 T

hank

Y

ou for wearing your mask!
                          Stay Safe And Stay Strong