the Silver Strider online presents 
A

RTICLES
 brought to you by

Route 16 Run and Walk Shoe Store
6745 Kimball Drive, Gig Harbor
                          What Now?
By Judy Fisher
with photos by Bruce Fisher
3/12/19
My main motivator for keeping up my mileage for the last 35 years or so has been preparation for upcoming races. With uncertainty and cancellations of races in the news, what now? This is a situation many Silver Striders find themselves having to deal with. What motivates us now to get out the door for our usual run or walk?
We must consider ourselves very fortunate if we have the ability and freedom to walk or run for exercise. I find my daily run to be a great decompressor of life's stresses. As I run through our neighborhood and the trails of the old Weyerhaeuser complex, I feel a part of the outside world as I greet others out on their walks, most with their dogs who usually greet me joyfully.
Nature has a way of calming me and putting my problems into perspective. Now that Spring is here, I look for trillium, bleeding heart and skunk cabbage by the trailside, letting me know that all is well. I look for coyotes in the open fields where I have previously seen them.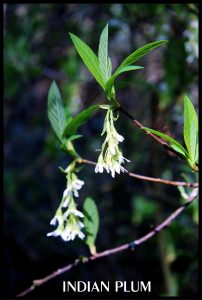 Indian plum is all abloom now, along with the stray daffodils scattered throughout the wild grasses. I listen for the frogs and the song of our returning resident red-wing blackbird. I am uplifted when I pass children laughing as they enjoy their time off from school.
Now I can run daily if I wish, since I no longer need to juggle rest days with races (no running the day before a race). I can run at my own pace, not worrying about my competitors or placement. It is a restorative and uplifting time.
Gardening is an activity that tires me enough to ensure that I will sleep well. I receive great joy seeing newly transplanted primroses adding vibrant color to our otherwise bleak garden area (even though they are grown by Fred Meyer). The smell of freshly mowed grass is my reward for a little sweat equity. Watching a garden thrive reminds me that nature has a plan and to every plant, tree or flower, there is a season. Here I find great solace.
Bruce and I sometimes take rides to Flaming Geyser Park just to see the pastoral landscapes and the grazing horses and cows. Or we stroll the boardwalk down at Redondo and enjoy the smells and sights of the Sound.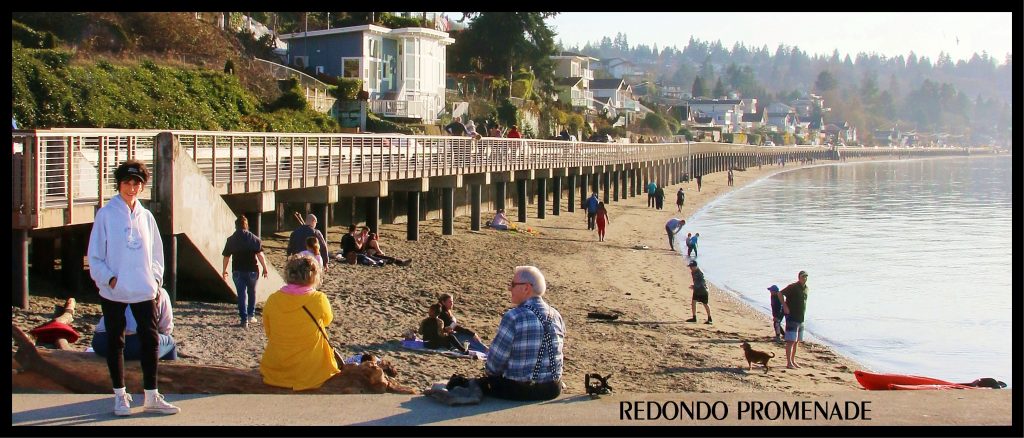 We may walk the Foothills Trail in Orting in the shadow of our majestic Mount Rainier. When the weather gets warmer, I will bike ride this trail for 15 or 30 miles.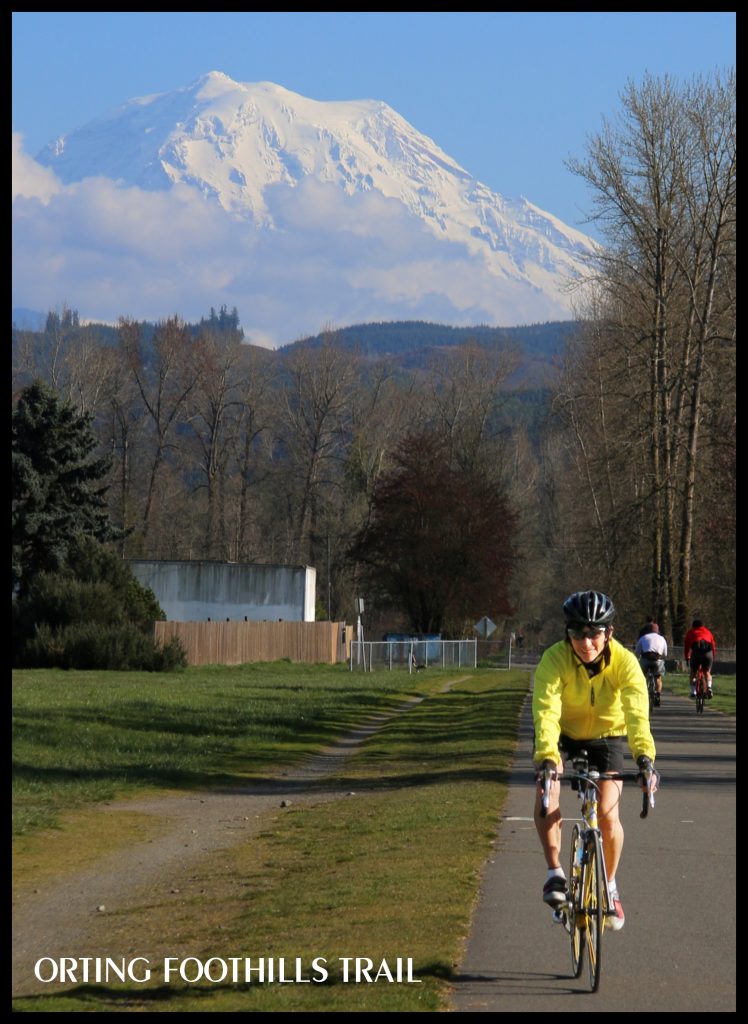 A pastime I enjoy is solving the daily New York Times Crossword puzzle. I find reading biographies, memoirs and articles about those who have overcome adversities is tremendously satisfying. Watching reruns of running competitions, such as vying for the U.S. Olympic Team, shows us how running should be done and inspires me.
We tune in to MSNBC and subscribe to the daily newspaper to keep up with the constantly changing "Breaking News." We watch M.A.S.H. reruns for entertainment. Humor plays a large role in our mental well-being.
This is a time of flux and uncertainty. We have always enjoyed large family celebrations, but now that may change. Our granddaughter is marrying in July, but that may be delayed due to restrictions. We will miss our grandson's 21st birthday party.
Being a senior may bring wisdom and experience, but also a susceptibility to health setbacks. Thus, Bruce and I are now taking precautions. We avoid all groups. We thoroughly wash our hands often and definitely try to keep at least three feet away from others.
We grocery shopped today, but may order over the phone from now on, since avoiding close contact with others was at times difficult and unsettling. We use hand sanitizers  when offered outside the home, but not at home. We do not  wear masks or gloves. I have always used bleach when cleaning.
The only conundrum I have is physical closeness to my own family. No more hugs for my grandchildren or children? Unthinkable! Basically, we are self-isolating now, except for my daily runs (thank goodness for that).
At the moment, life is good for us. It is easy to become news addicts and withdraw from all the good things in our lives. Time will pass, along with this crisis. Make a plan for the day. Do not dwell on the negative. Keep busy. Move. Be hopeful. Stay connected to others, especially friends and family. Remember to stay Silver Strider Strong. We will be gathering together again someday, grateful to be back with our friends.
Judy Fisher March 19, 2020
____________________________________________________________________________________
Jerry's notes: The Silver Strider is introducing  a new feature in the magazine dedicated to encouraging runners and walkers over the age of 50 to stay healthy and active. Our purpose is to provide motivation to achieve these goals.
      The new program is called:   CHALLENGE  '20 – "Silver Strider Strong"
Take the "Challenge" and you will earn credit for one Grand Prix Series race and 10 Grand Prix points. To learn more, click "Challenge" on the menu.