Sherman Memorial Series Kickoff
01/28/2023

online presents
x

Race Reviews

xxxxx

brought to you by

7210 Greenlake Dr N, Seattle, WA
16095 Cleveland St., Redmond, WA
x
xxxxxxThe No Sun Fun Run 5k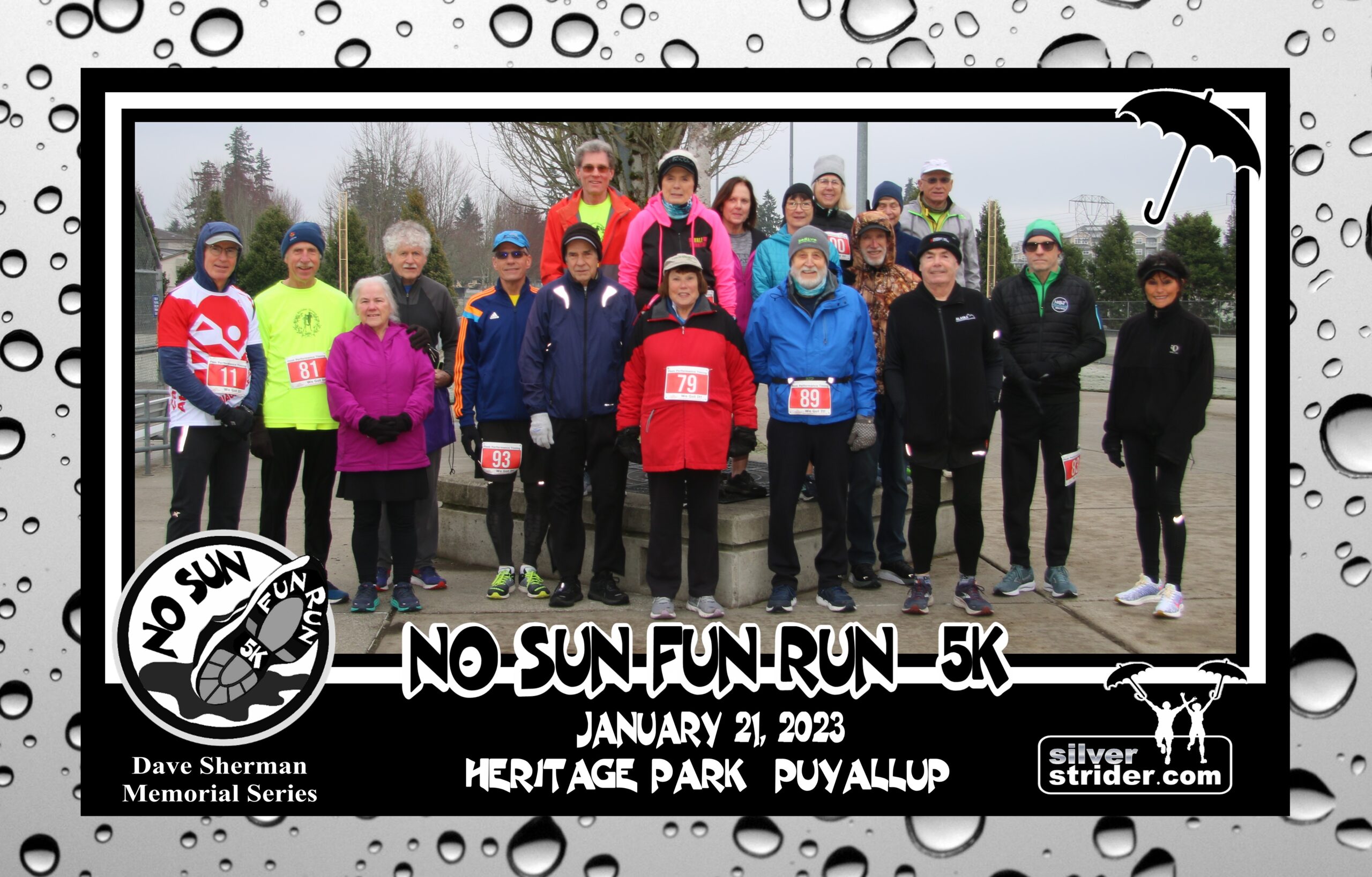 Review by Mae Elcock
With photos by Bruce Fisher
January 21, 2023 – Puyallup
1 race 9 pts.! I had a great time at my very first Silver Strider event!
The weather was cool, rain held off for the race. Parking was close to start line but I did end up in the wrong lot initially as I didn't see any signage for the race parking.
Lots of volunteers on the course – very cheery and helpful. I noticed one water station with bottled water. Post race refreshments, water, sparkling water, and fruit!
Race medals were handed out in bags (race packet) prior to starting. No awards for age groups that I am aware of.
The course was pleasant as it wound through the park. I was confused on where the start line was located so just followed the crowd.
Restroom facilities good with many stalls on the women's side.
I really enjoyed myself.
__________________________________________________________________________________________________________
Review by Larry Larson
The weather was cloudy and cool. After the race it started sprinkling a little and by the time we arrived at the restaurant there were snow flakes coming down, but it didn't last long.
The race has a large parking lot so the parking was good. Of course, we got there early so we were as close as one could get.
The race course was flat and they had monitors at every turn so it was very clear on which way the course went. On the course, I didn't notice any aid stations , but they did have one table with a person passing out bottles of water if you wanted one.
At the end of the race, they had an area where one could get oranges and bottled water.
Also, one could receive their race results at the finish area. This year there were no awards or random prize drawings, but included in your race packet was a finisher's medal.
_______________________________________________________________________________________________________
Jerry's notes: The Silver Strider turnout was very good. There were 140 finishers and 44 percent were Silver Striders. Moreover, 21 of the Silver Striders were entered in the Dave Sherman Memorial Series. It was a great start.
The Men's 65-69 age group dominated the competition. The top 3 finishers in that age group finished in the top 6 overall! Led by Larry Bennett, the newest entry in the Dave Sherman series, they finished like this:
Larry Bennett, 22:10 – 1st Men 65-69 and 2nd overall.
Keith Lerew, 23:11 – 2nd Men 65-69 and 4th overall.
Kent Sizer, 24:10 – 3rd Men 65-69 and 6th overall.
______________________________________________________________________________________________________
Results in photos by Bruce Fisher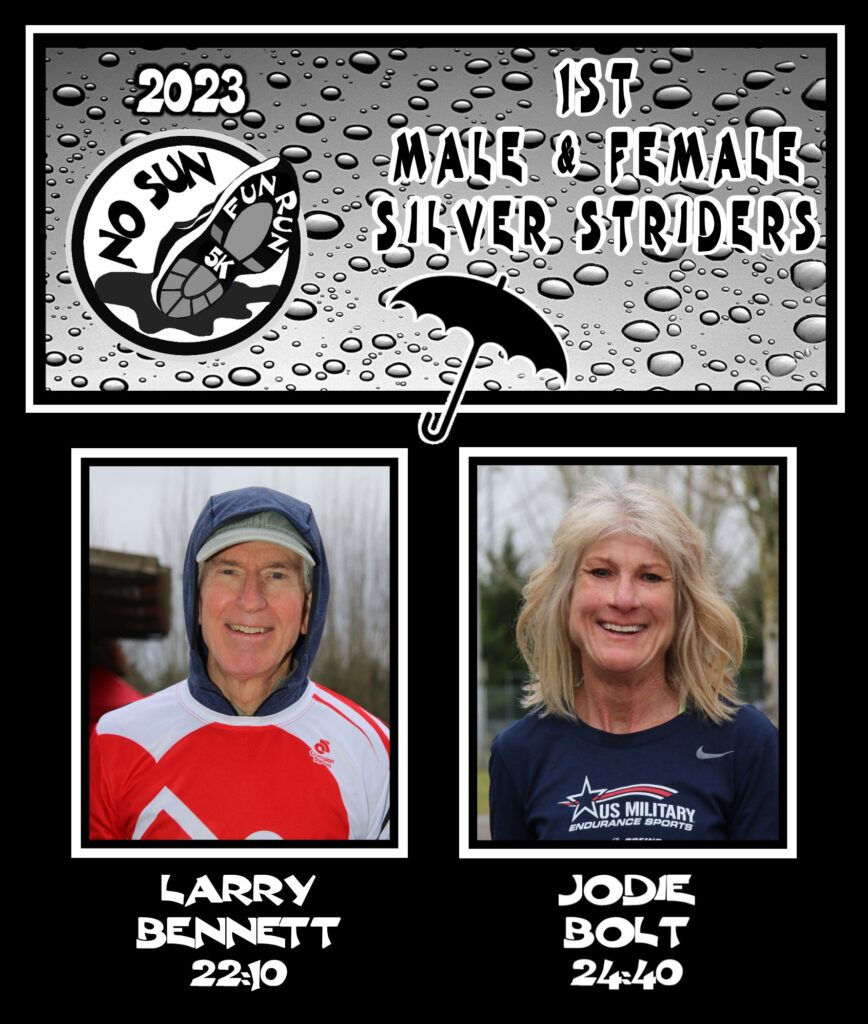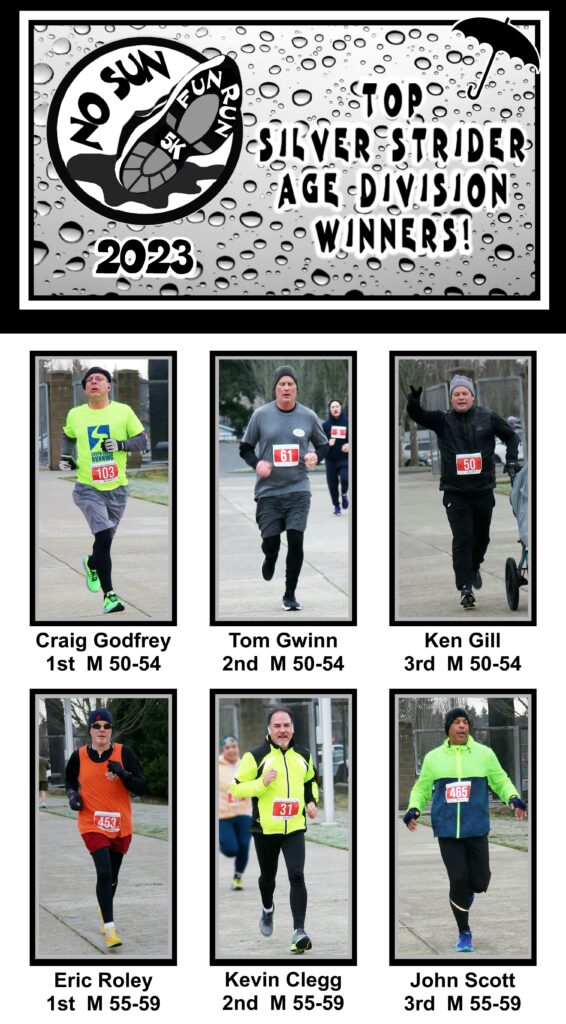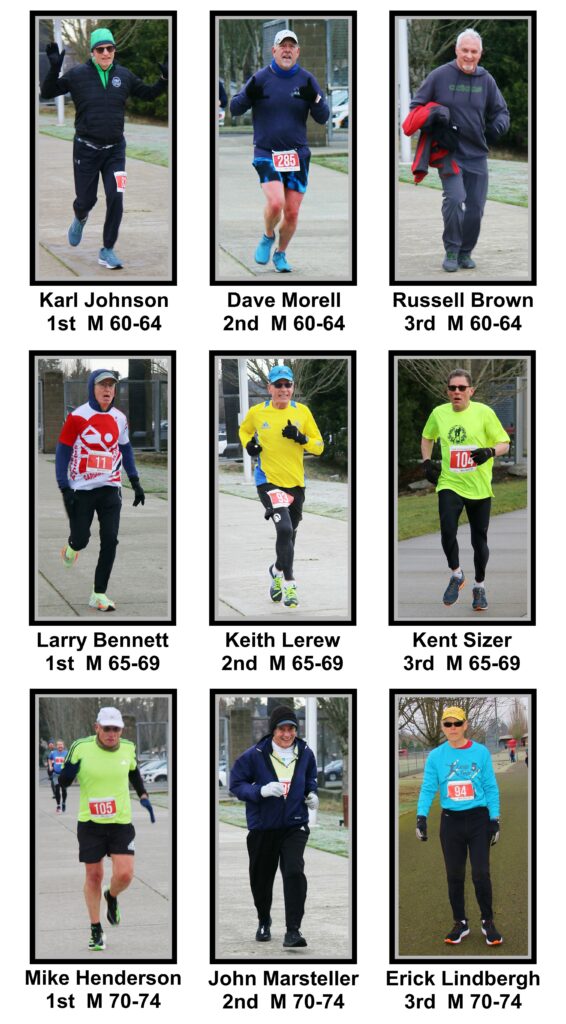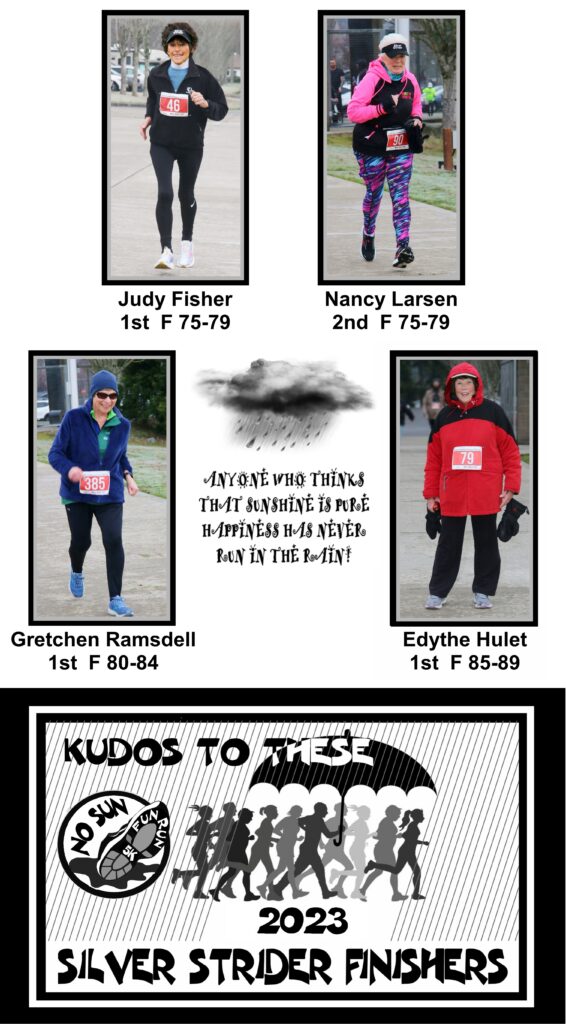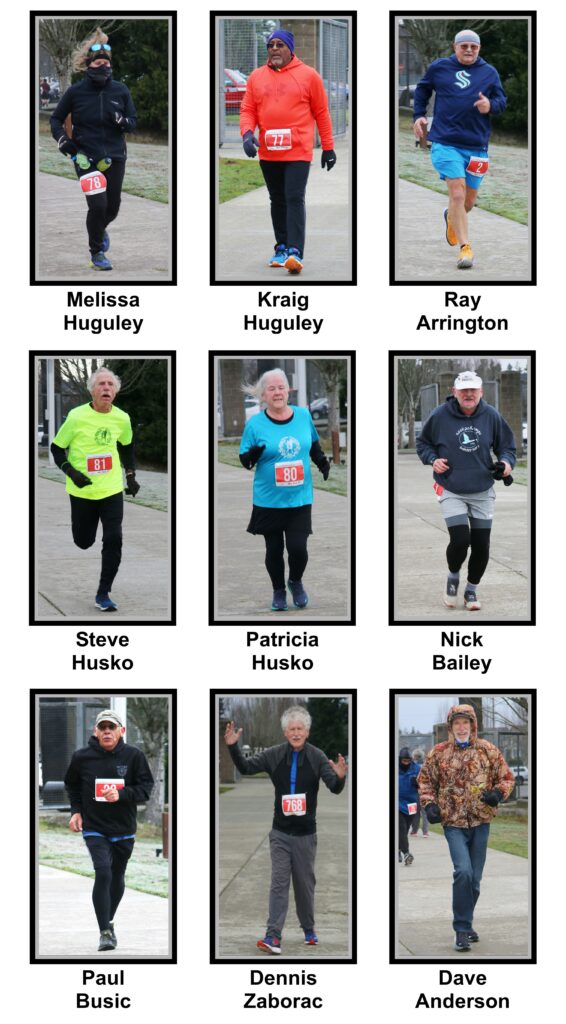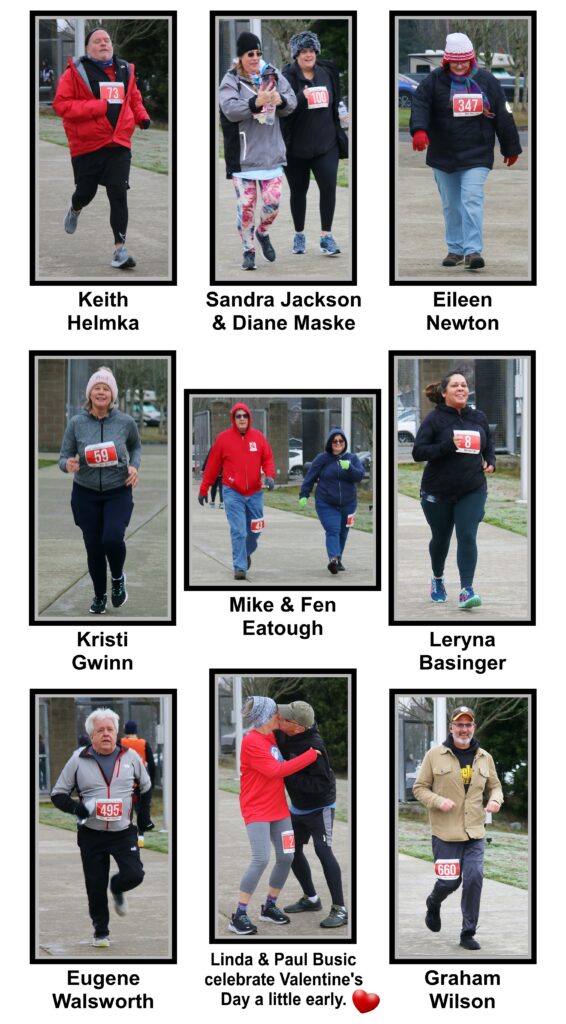 ___________________________________________________________________________________________________________________
Post-race brunch Photos by Steve Husko