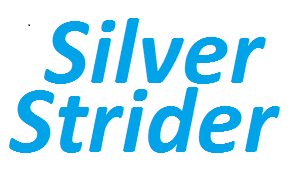 online magazine presents    
 R

ace 

R

eports 
brought to you by
    7210 Greenlake Dr N, Seattle, WA
   16095 Cleveland St., Redmond, WA
……
 Run Like A Dog 5k
by Sue Wirsch
with photos by Bruce Fisher
8/17/19 – Olympia
It was an overcast morning on Saturday, August 17th as the crowds flocked to South Bay Veterinary Hospital in Olympia, WA for the much anticipated annual "Run Like a Dog" 5K Run/Walk to benefit the Thurston County Humane Society. This was a new entry to the Silver Strider Grand Prix Series for 2019.
Ample parking was available on nearby streets and parking lots across the street from the venue, and drivers were directed by numerous and pleasant volunteers. Preregistration was well organized, and for those that were registering day of race, lines moved quickly and everyone seemed to be looking forward to the event. Participants received a nice goody bag and a green (my favorite color!) technical shirt.
The crowds formed early in anticipation of the 9 a.m. start time, which included around 450 in all ages and sizes, many with their canine sidekicks nearby.
Raffle prizes were on display, with tickets available for purchase. Prizes included a wide variety of items, from gift cards and jewelry to pet themed baskets and a kayak trip.
Vendor booth visits provided participants with the opportunity to earn a raffle ticket for visiting their stalls, and all participants were awarded one raffle ticket with their registration. Tickets were deposited in small buckets next to the prize.
Pre-race functions included music, and a brief thank you from representatives from both South Bay Veterinary Clinic and the Thurston County Humane Society.
During the pre-race, many participants greeted each other warmly and dogs sniffed others in greeting. It appeared this was a popular race with a large group of supporters!
The race, with timing by RaceWire, began on time with an initial surge of both humans and canines jockeying for position. While a bit noisy and crowded at first, the group dissipated quickly as runners, walkers, and joggers all found their rhythm as we headed out toward the beautiful Chehalis Western Trail.
The route was mainly flat, and incorporated both the Trail and surrounding rural properties, much of it shaded and without traffic. Numerous volunteers, many sporting bright pink race shirts, ensured everyone followed the designated path and offered shouts of encouragement and support along the way.
As a walker, it was nice to see that most of the dog owners were doing their part in keeping the trails clean, managing their pets as needed, and moving to the right to ensure non-dog participants could move at their pace.
At the finish line, participants were greeted enthusiastically by more volunteers and humans and dogs both received finisher medals.
A nice spread of snacks, fruit, water, and juices was available just past the finish line for all to re-energize.
Awards were presented for the top three finishers in the categories of male, female, and human/canine team. Raffle drawings were held promptly and swiftly, and the race concluded just after 11:00 am.
Afterward, many Silver Striders gathered at the Mayan Restaurant in Lacey for post-race eats and socialization.
In this Silver Strider's opinion, this was a great race and a great cause. I hope to see it included on the series list next year!
………………… …………….
Results in Photos by Bruce Fisher