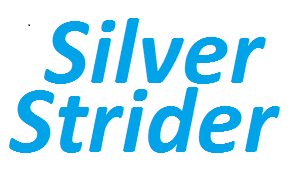 online magazine presents    
 R

ace 

R

eports 
brought to you by
    7210 Greenlake Dr N, Seattle, WA
   16095 Cleveland St., Redmond, WA
Carnation Run for the Pies 5K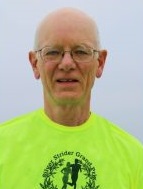 by Arne Hales
with photos by Bruce Fisher
7/4/19 – Carnation
"Run for the pies 5k" is a new addition to the Grand Prix Series. There may have been some disappointment at not being at the Point Ruston downhill event that has been on several previous Grand Prix's, but for this runner it was all about the pies.
First three places in each age group was awarded a Remlinger Farms pie. Also, $150 cash was awarded to the 1st place Male & Female as well as the 1st place Super Masters Male & Female (over 60 yo). Additionally, there were random (sort of) drawings for many great prizes contributed by local sponsors. And let us not forget the Costume contest. A young lady all decked out in Red, White and Blue won tickets to any one Mariners game.
The run started smoothly on a perfect, slightly overcast day with occasional sun. After a brief spell on roads, our route followed the Snoqualmie Valley Trail and then angled thru a park and circled back onto the roads and returned to the Start/Finish. A nice flat course, well-marked/monitored and mostly wide enough for the crowd.
Boomer champs Judy Fisher (who else?) and Joe Sheeran won the cash prize for female and male Super Master.
At the finish, all runners were furnished samples of Remlinger pies. Apple, Marion Blackberry, Cherry & Strawberry. I felt obliged to sample one of each in the interest of this report. Then I felt guilty when it appeared they might run out. All were delicious with the Strawberry being my favorite. Many familiar Silver Striders were awarded pies.
Dennis Zaborac had pointed out that there were more pie flavors available than the 4 offered at the finish line. I took home a Strawberry Rhubarb. As it turned out, the pies were frozen so it is a good thing I backed out of the "pie in the face" bet that Dennis, Steve Husko and I were considering.
A small contingent of Striders gathered at the Carnation Café. The outside seating was reserved for us, affording a view of the parade that started as we ate. We were a bit festive with our Bloody Mary's, New York Tea's and beer.
                      Results in photos by Bruce Fisher
Jerry's notes:
We had three more Grand Prix Series finishers at the Pies Run. Congratulations to Sandra Madden, Ray Arrington, and Jerry Bronson.