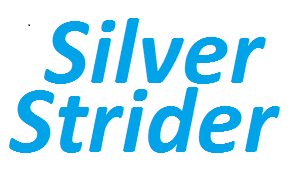 online magazine presents
R

ace

R

eports
brought to you by
7210 Greenlake Dr N, Seattle, WA
16095 Cleveland St., Redmond, WA
..
The Reindeer Run 5k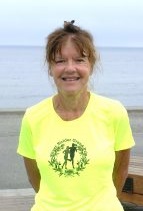 by Louise Mihay
with photos by Bruce Fisher
12/15/19 – Olympia
The Crime Stoppers Reindeer Run was held on December 15, 2019, in Olympia on a cool and damp day. As we all gathered round to hear the results, Judy Fisher was named fastest female runner. While this was not out of the realm of possibility, it was surprising; and Judy right away shook her head no and said she had missed a loop.
The MC then asked the score keepers for the second fastest female. Charlea Sherman's name was called. Charlea declined the honor as well,as she had also missed a loop. And they were not alone–several others had turned the wrong way as well. I'm thinkin' third time's the charm and Crime Stoppers will get it right next year.
Two things make this event special: An array of homemade cookies and two tables full of cellophane-wrapped gift baskets which were raffled off. Mark and Dorell Sayre each won a basket, as did Audrey Kirkwood and myself. My basket was provided by Mill's Diner in Rochester and contained $30.00 in gift certificates, two jars of honey and two t-shirts, one of which is modeled by my husband, Roger.
The cookies all looked equally delicious, so it was hard to make a choice. I chose the chocolate mint, and after a while wandered back over to the table hoping I could sneak a second one. But, I dithered, and the helpful lady on the other side of the table suggested the chocolate mint. I accidentally blurted out that I had already tried that one. Oops! She said it was okay to have another and that she recognized me anyway. So much for stealth.
Sporty Edythe Hulet sat on Santa's lap and told him she wanted a red Lamborghini for Christmas. Santa laughed and said, "So do I."
_____________________________________________________________     

 
                 Jerry's notes:
We had three series finishers in this, the final race of the Grand Prix Series. They were David Crawford, Tim Oguri, and Sandi Newman. Sandi was the last official Grand Prix finisher bringing the total for 2019 to 47. Our previous high number of finishers was 45.
___________________________________________________________________________________
             Reindeer Run results in photos by Bruce "Flash" Fisher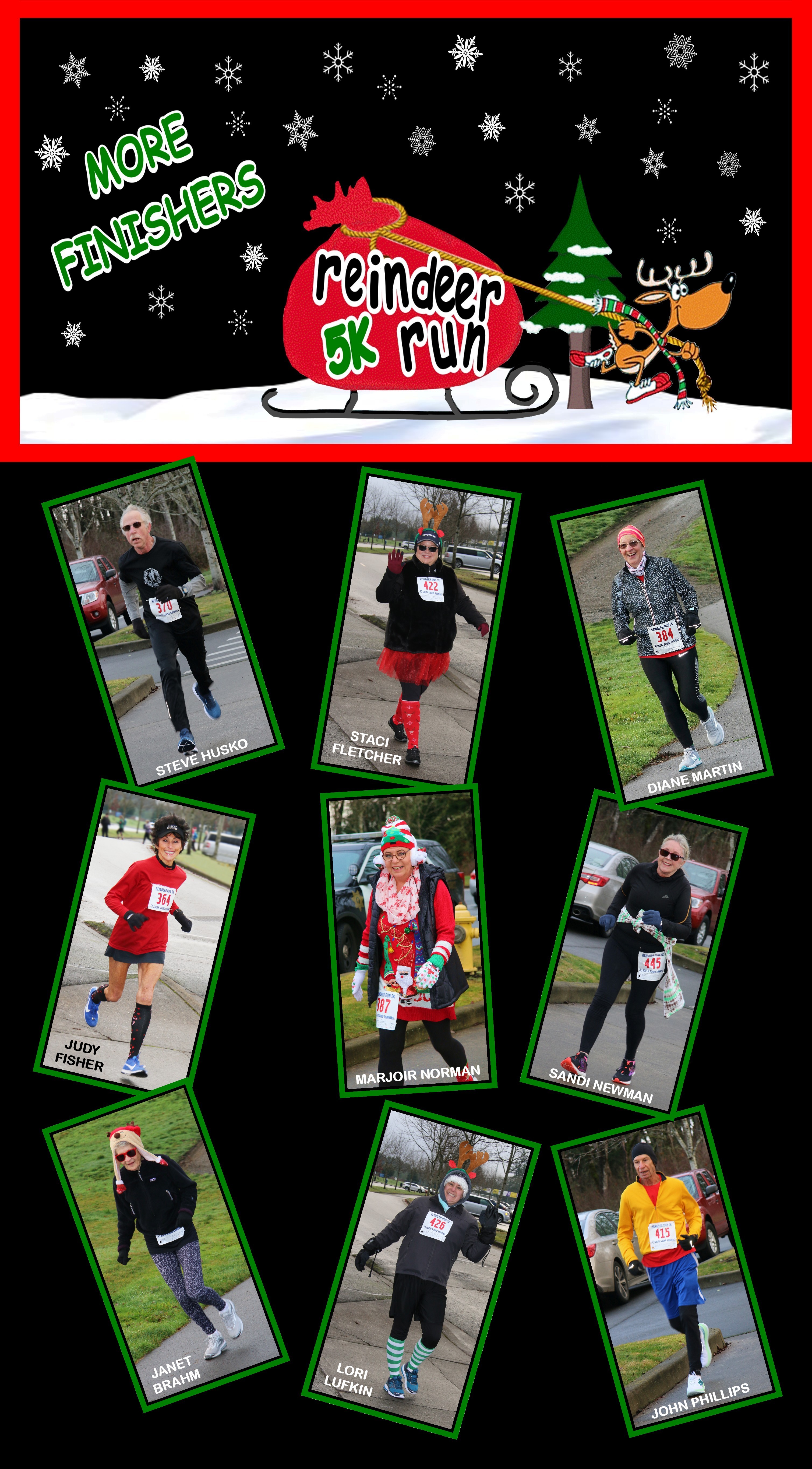 __________________________________________________________________________
Silver Striders enjoy a post race brunch complete with Birthday sombreros. Photos courtesy Steve and Patty Husko