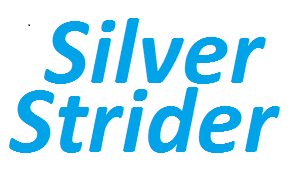 R

ace

 

C

alendar
brought to you by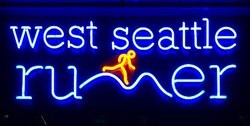 2743 California Ave SW
Suite 101
Seattle, WA 98116
Your race calendar has never been so simple. Just pick your race and  click on their ad on the right. it will take you to their website and you can register in minutes.

Note: This is not the Grand Prix Schedule. All of the events listed here support the Silver Strider online and the Silver Strider Rewarding Runners program.  Races in blue are not in the Series. If you are participating in the Grand Prix Series, please consult Grand Prix on the menu. It lists the Grand Prix events and the required distances for Series points.                                          
-2020-
Saturday, January 4th       FSRC Resolution Run 5k        Steilacoom
Saturday, January 11th       Annual Awards Party    Tacoma 
Saturday, January 18th        No Sun Fun Run 5k            Puyallup
Sunday, February 9th             My Better Half 5k            Seattle
Saturday, March 7th    Foothills Dash 5k or 10k or Half    Orting
Canceled Sunday, March 22nd Cherry Blossom Run 5k  Seattle*
Canceled  Saturday, April 11th     The Tulip Run 10k     Burlington
Canceled  Sunday, April 26th  All In For Autism 5k & 10k** Bellevue
Canceled Saturday, May 9th   Trillium Trail Run 5k & 10k**  Bainbridge Island*
Canceled  Sunday, May 17th   Rhody Run 12k & 6k**   Port Townsend
Sunday, May 31st          Tortoise and Hare 5k handicap          Pt. Ruston
Sunday, June 7th             NODM 5k,10k,Half & Full**       Pt. Angeles
Sunday, June 14th                     Bear Run 5k                Maple Valley
Saturday, July 4th                 Run For The Pies 5k            Carnation
Saturday, July 11th                Cornucopia Days 5k (SC)        Kent
Saturday, July 18th                     Lakefair 8k                Olympia*
Saturday, July 25th              Whale of a Run 4 Miles        Silverdale
Saturday, August 1st             Art Dash 5k, 10k, Half**        Anacortes
Sunday, August 9th                    Lake Union 10k            Seattle
Sunday, August 30th                  Iron Horse Half            North Bend
Monday, September 7th            Labor Day Half            Redmond
Saturday, Sept. 12th              Pacific Runderland 5k         Auburn*
Saturday, September 19th       Summer's End 5k            Covington
Sunday, September 20th       Orca Half Marathon          Alki Beach
Saturday, October 3rd                        Fly 5k                    Tukwila *
Saturday, October 31st                 Run Scared 5k                Seattle
Saturday, November 7th               Fowl Run 5k                Mt. Vernon
Saturday, December 12th         Christmas Rush 5k            Kent
(SC) State Championship
* NEW OR RETURNING  Race
** Select Your Distance Race

Note: Check Bulletins regularly for changes in the "Race Calendar".
Also check our "Thrifty Runner" page for Silver Strider discounts!