the Silver Strider online presents
                      M

emory

L

ane

  
Brought to you by
S

ponsorship

A

vailable
Out in Front at the San Francisco Marathon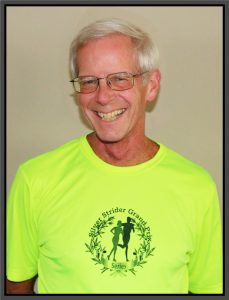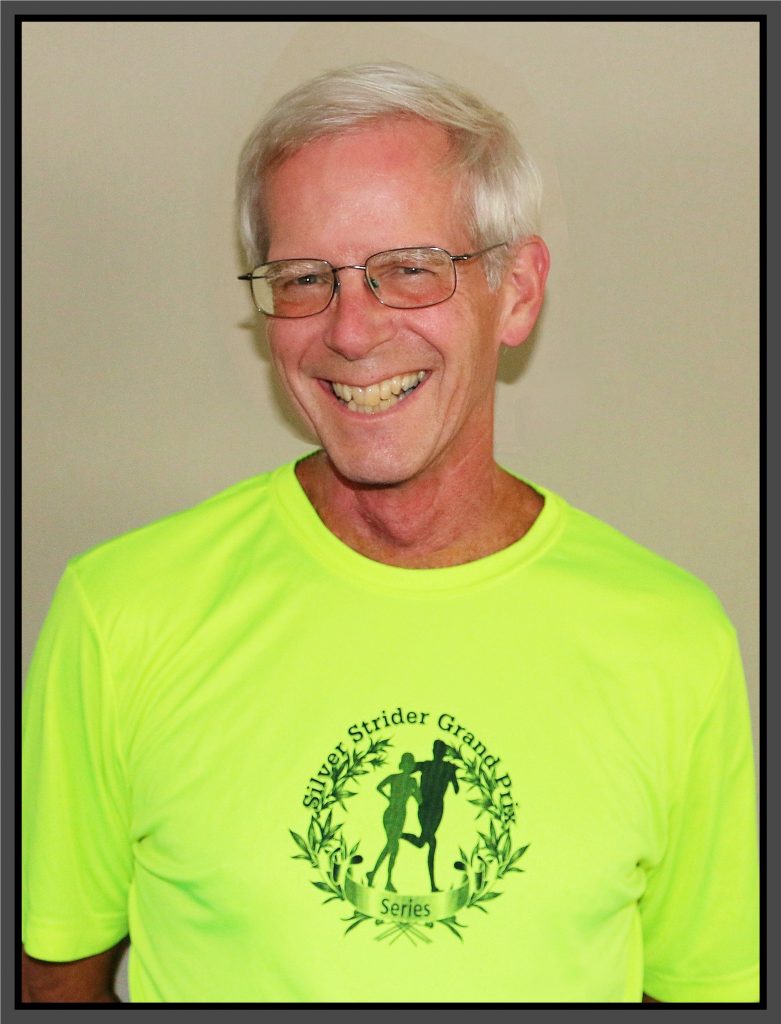 By Dave Sherman
7/23/17 – San Francisco
Charlea and I enjoy spending the occasional long weekend in San Francisco, but we hadn't been for awhile. As is often the case with us, we used a race as an excuse to visit a couple years ago.
It also turned out that our friends Tiare and Nick Bailey were also considering running the same race, so we planned a trip with them.
Reading the fine print on the website, I noticed something about 'subseed' athletes. It turned out that if you could meet a relatively fast marathon qualifying time requirement, you could submit a subseed entry. If accepted, you got a free or discounted race entry, and would start with the elite runners. There was a limit on how many people they would accept, but what the heck, I could meet the qualifying time requirements, and discounted/free sounded good, so why not apply?
Imagine my surprise a couple weeks later when I got word that my entry was accepted. No free entry for me, but still a substantial discount. This was going to be interesting.
A week or so before the race, we received an email telling us our bib numbers. I was #155, and Charlea was #62062.
That July was the fortieth running of the San Francisco Marathon.
It is a classic race that tours the city, and also offers two versions of a half marathon, aptly named First Half and Second Half. The half marathoners run the same course and at the same time as the marathoners, but, depending on which half you choose, you run either the first half of the marathon course, or the second half. The first half is more scenic, including the Golden Gate Bridge, but has more significant hills. The second half has fewer hills and loses elevation, so is the faster of the two.
I opted for the full marathon and Charlea and the Baileys went for the First Half.
At the expo, we headed for the long row of tables where packets and shirts were being distributed. We found Charlea's table then went looking for mine. But the numbers only went down to 10,000- – -hey, what about #155? As always, I kept on looking, and as always, Charlea simply asked someone.
A volunteer told Charlea I needed to go to the back corner of the expo hall, where there was an Elite table. This was getting intimidating; I'm no Elite, nor even Sub-elite, and probably just barely subseed. But away we went. Nobody else was around the Elite table, and its sole volunteer was happy to see someone approach. She got me my packet and then insisted that I pet her lucky charm toy monkey. I was glad to do so, needing all the luck I could find.
 Our hotel was a half mile away from the start. The race was scheduled to start just before dawn, on the Embarcadero near the Bay Bridge. As we walked towards the start in a steady stream of runners, I paid attention to the bib numbers around me, every one of which was five digits.
One person looked at me, saw my tiny number, and asked in wonder, 'Are you an Elite?' No, but I'll be right behind them, at least for the first minute or two… She wouldn't have even had to ask if she could see me better in the daylight.
About twenty minutes before the start, I went looking for my corral, Number 1 of course. Now, this wasn't my first time ever in Corral No. 1, but this Corral No.1 was a lot different from any others in my experience. For one thing, it was all of perhaps twenty feet long. For another, when I arrived, there were only four or five other runners in there.
Meanwhile, Corral No. 2, which was several hundred feet long, was already filled to capacity with very fast looking people, most of whom were half marathoners. They had to be wondering why I was standing around in Corral No. 1 and why one of the marshals didn't chase me out of there.
Perhaps thinking similar thoughts, a woman in my corral looked at me, then sidled over and said, "Is this where we're supposed to be?" Her number was something like 135, so I said yeah, I think so. We compared notes on expected finishing times and they were comparable, so we concluded that we did know what we were doing.
As more people showed up in our corral, virtually all of them looked faster than me. Our corral was to start two minutes before Corral No. 2, and both my new friend and I were fervently hoping that we weren't going to be in last place immediately after the start.
With only a two minute head start, it was kind of like being the fox in a fox hunt. By the time Corral No. 2 was released, they could still see us, only a quarter mile down the road. And all the Corral No. 1 people were marathoners, while most of the chasers were half marathoners running much faster than us.
Not wanting to be last in the Corral 1 group, I was running quite a bit faster than marathon pace. Even so, the half marathon leaders passed us within the first mile. I had been advised to hold back during the easy first miles, but being as I was surrounded by fast people, I kept on running faster than I should've. It's funny how that always seems like a good idea at the time.
Of course, by late in the race I could see the error in my ways.
A few miles into the race, in the Marina District we ran into a fog bank. By the time we were onto the Golden Gate Bridge, the fog had become soup. My glasses were wet inside and out, and no amount of finger wiping made any difference. You couldn't see anything, other than the people right in front of you. Only after we had left the bridge did we return to normal fog, where I could somewhat see again.
From this point the course went up and down hills until we finally arrived at Golden Gate Park. Nearing the halfway point, we merged with yet another stream of fast half marathoners, who had just started the Second Half. By this point, I no longer suffered from the delusion of thinking I could run faster than an actual marathon pace, so they failed to speed me up like the First Half leaders did.
Upon exiting the Park at about mile 19, we abruptly left the fog and entered a warm, sunny day. I stopped and cleaned off my glasses and could see normally again. In the later miles as the warmth began to feel like heat, I found myself slowing down and thinking how nice the fog actually was.
We worked our way back to the waterfront, headed north under the Bay Bridge, and finished where we started.
I found Charlea and the Baileys at our postrace meeting location.  
We enjoyed the finish line festivities in the sunshine, then slowly walked back to our hotels. Charlea and Tiare went out for a Chinatown massage.
I opted to stay in our hotel room and recharge for the celebratory post-race dinner and drinks.
We all had good stories about things we'd seen and done, and agreed it was one of our more memorable San Francisco excursions.