My Better Half
02/20/2023

online presents
x

Race Reviews

xxxxx

brought to you by

7210 Greenlake Dr N, Seattle, WA
16095 Cleveland St., Redmond, WA
x
xxxxxxMy Better Half 5k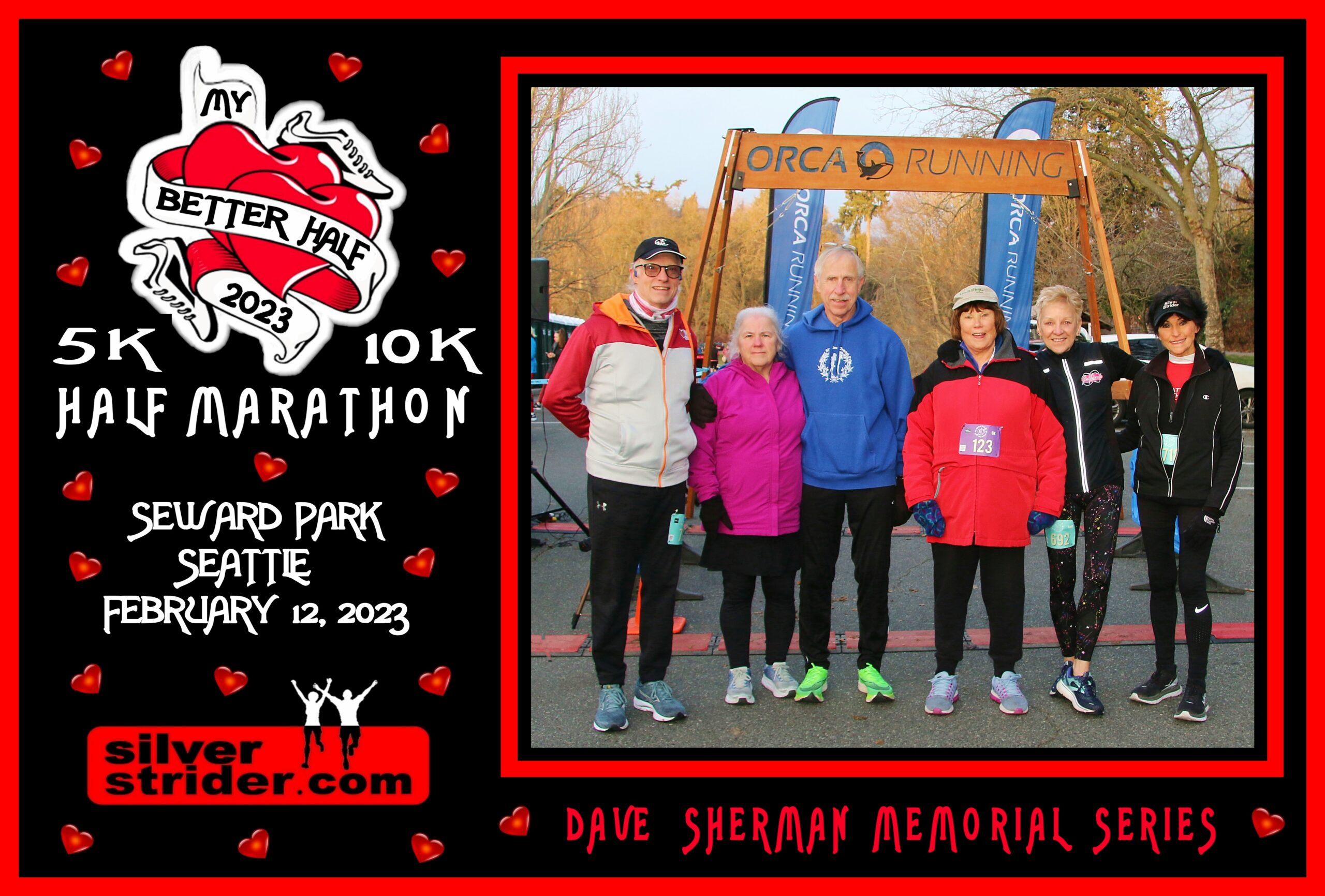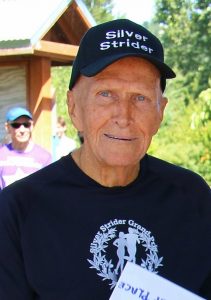 xxx By Jerry Dietrich
with photos by Bruce Fisher
Sunday, February 12th – Seward Park
The 5k was one of the distances offered at the second race in the Dave Sherman Memorial Series. The Silver Strider turnout was lighter than I expected, but it was predictable given the weather forecast. The swag was great and the other amenities were better than most races.
In addition to a 5k, the event offered a 10k and Half. Many runners appreciated the chance to do a longer distance, particularly the 10k which is not often offered.
Race packets were efficiently distributed prior to the start.
As in the past, there was a festive atmosphere and the volunteers were fantastic. The 5k course is quite scenic, with most of it skirting the shore of Lake Washington.

A tunnel tent, offering chocolate hearts, at about 2.8 miles was one of the unique features of the race.
Crossing the finish line, both sides of the aisle were lined with vendors, sponsors, and others offering or advertising services.
At the end of the aisle, a long line formed in front of the main tent with runners waiting their turn to have a photo taken. The finishers medal had a heart shaped opening in the center for a commemorative photo.
At the main tent entrance, volunteers were busy dishing out bowls of hot oatmeal. Much appreciated in the cold morning air!
Once inside the tent, there was a huge table offering oatmeal toppings: Walnut pieces, chocolate chips, raisins, bananas and other fruits were in plentiful supply. The large bowls of chocolate hearts were my favorite. There were many tables and chairs offering a welcome chance to sit.
The race director, Porter Bratten, gave Betty special permission to undertake an unofficial 2 mile effort. She left out the big hill portion of the course.
I did the complete course, although I did sneak in a short break (30 secs.) halfway up the big hill.
We had a great time. The Silver Strider post race brunch at the BluWater Bistro was very enjoyable. Our group was seated in a quiet, outdoor canopied section warmed by heating towers. The atmosphere was quite nice. The service was good and Betty was pleased to celebrate her 80th birthday with friends.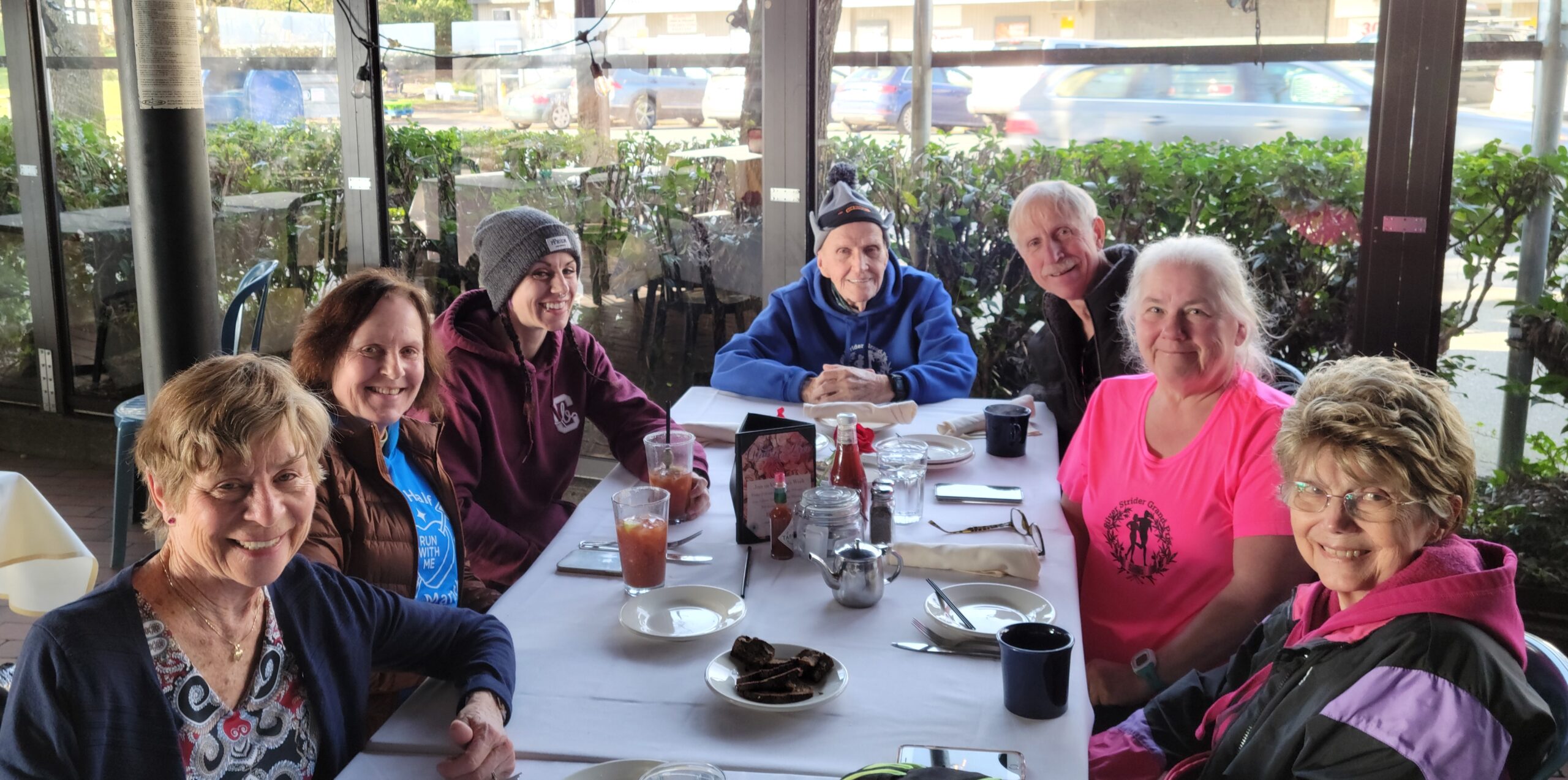 As we chatted, my thoughts were of Dave. I recalled that he and Charlea always enjoyed this restaurant following races at Seward Park. I thought Dave would be pleased at the number of entries in his Memorial Series.
The race saw three Silver Striders off to a perfect start in the Series. Edythe Hulet, Gretchen Ramsdell, and Judy Fisher, all had a perfect score of 20 points after 2 races. Edythe and Gretchen did the 5k, while Judy did the Half Marathon.
Top performers of the day were over 70.
Chuck Henry, age 70, first Silver Strider in the 10k. Time 53:06.
Sandi Sager, age 71, first female Silver Strider in the Half Marathon. Time 1:56:44.
___________________________________________________________________________________________________________
Race Results In Photos by Bruce Fisher
x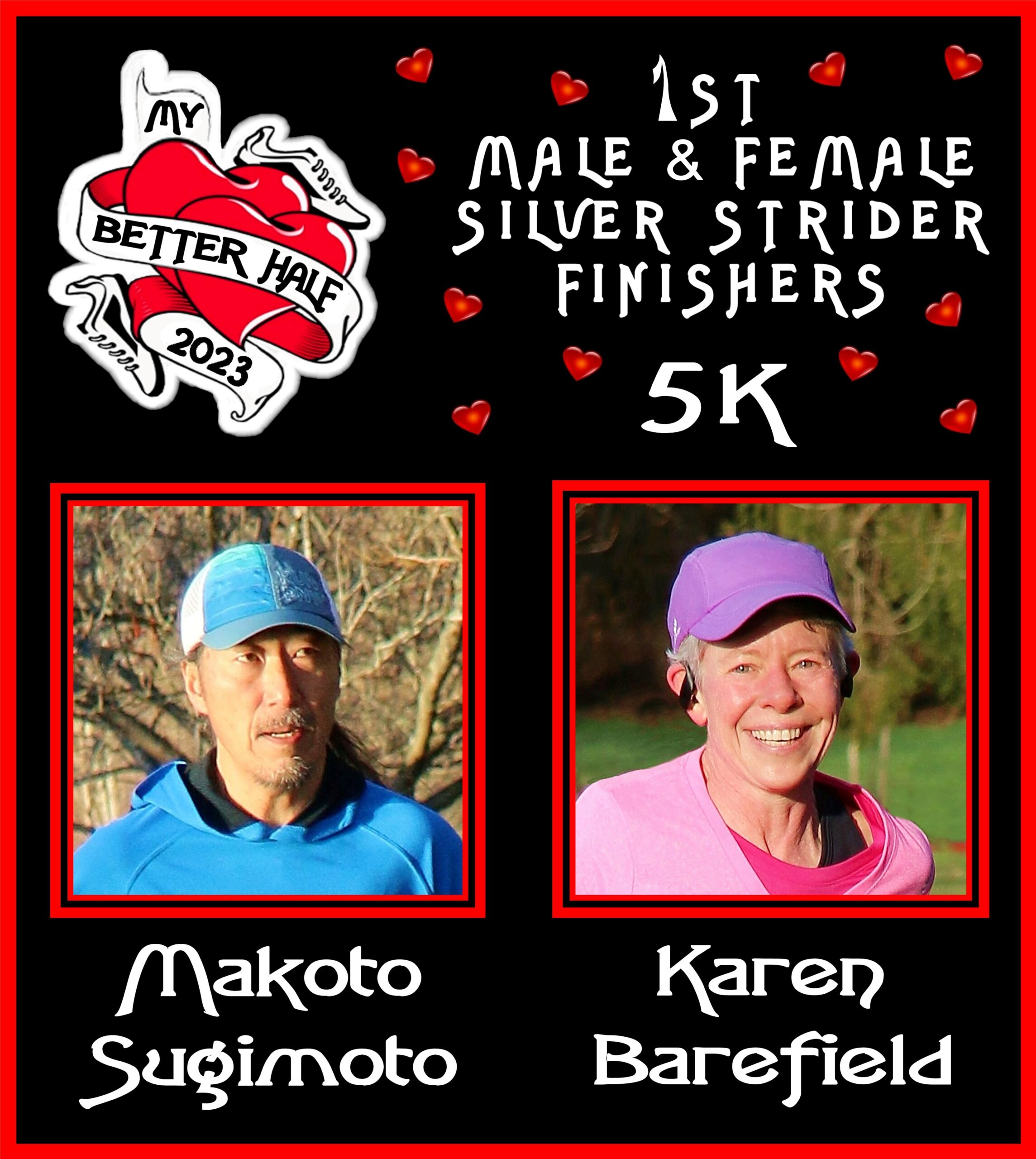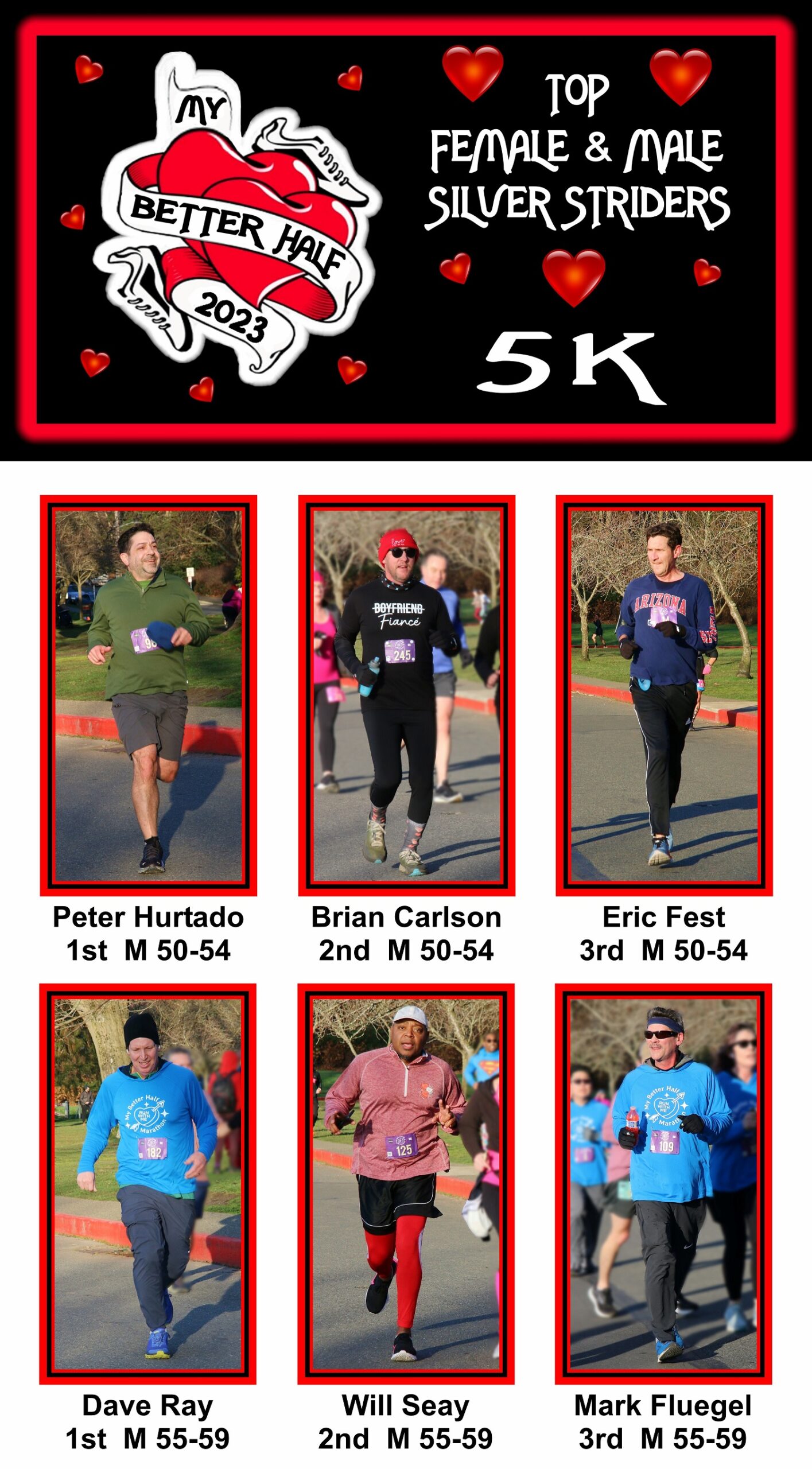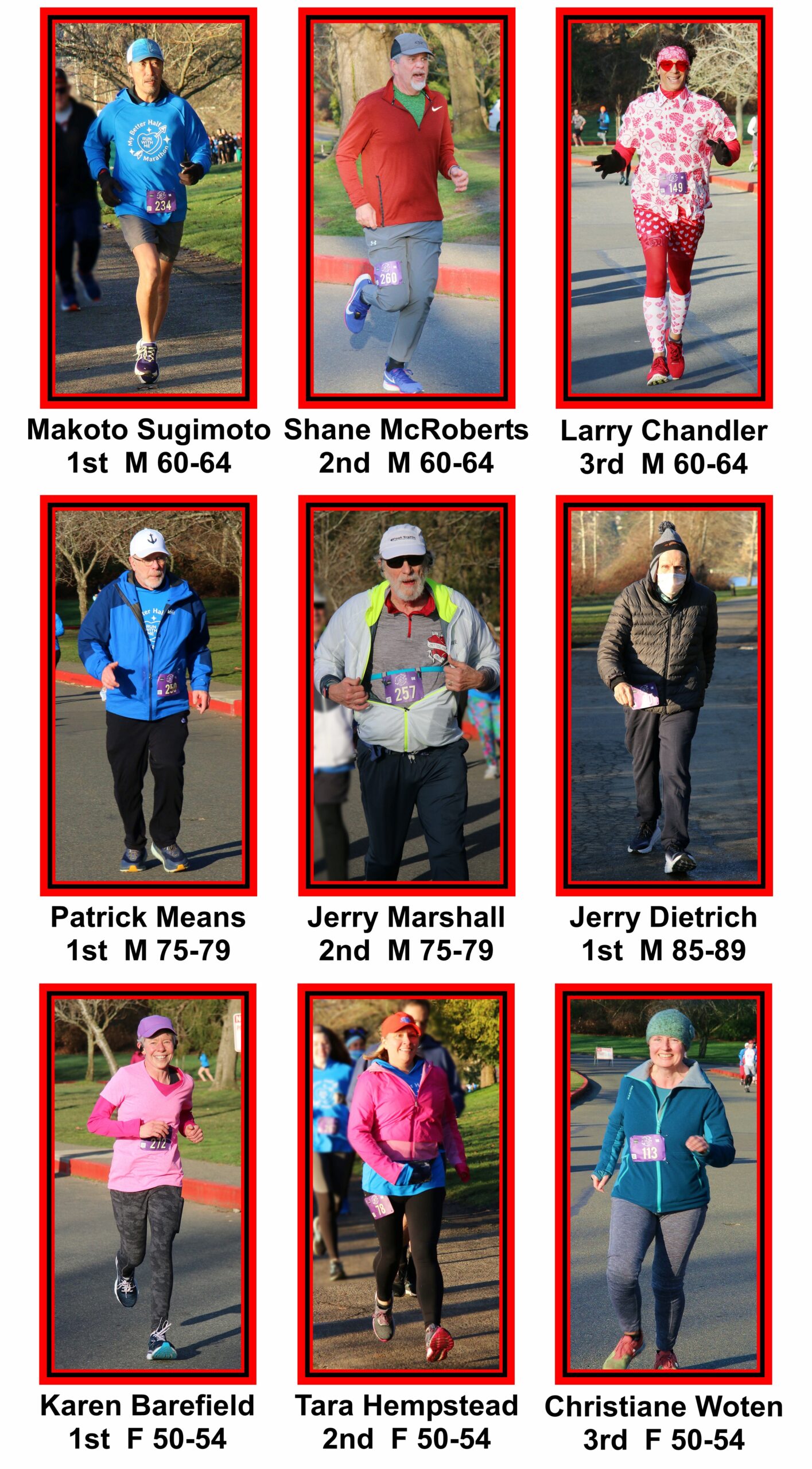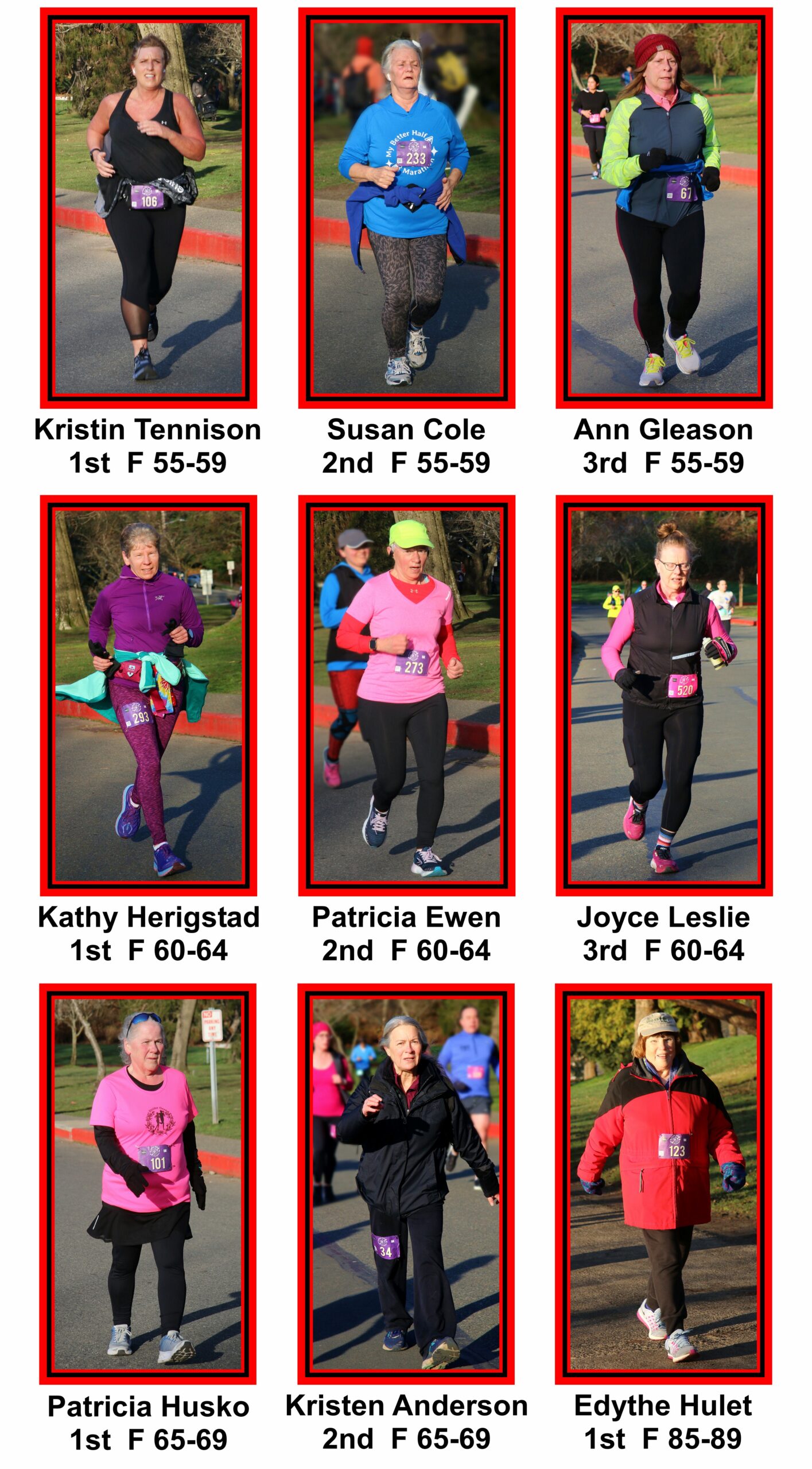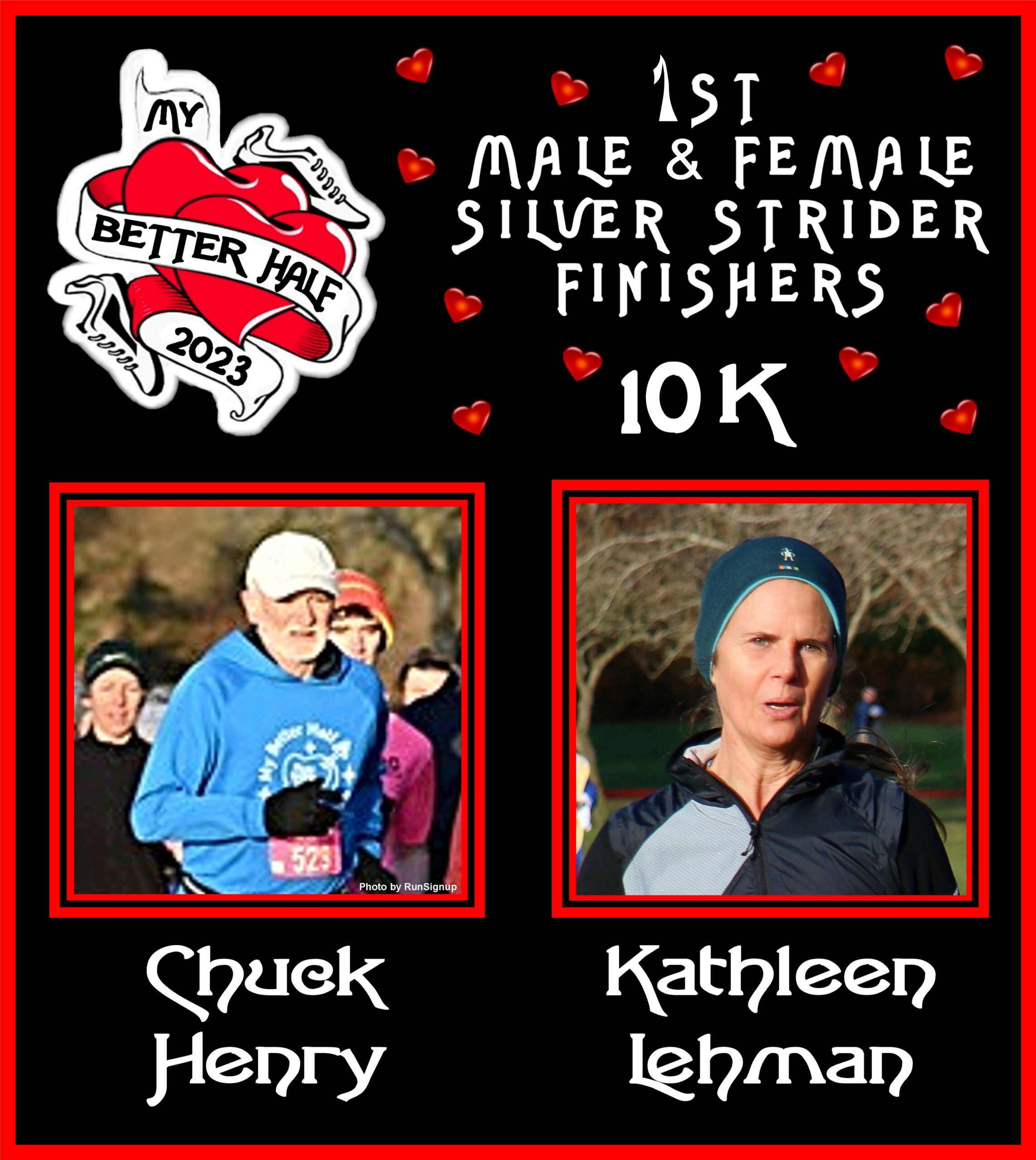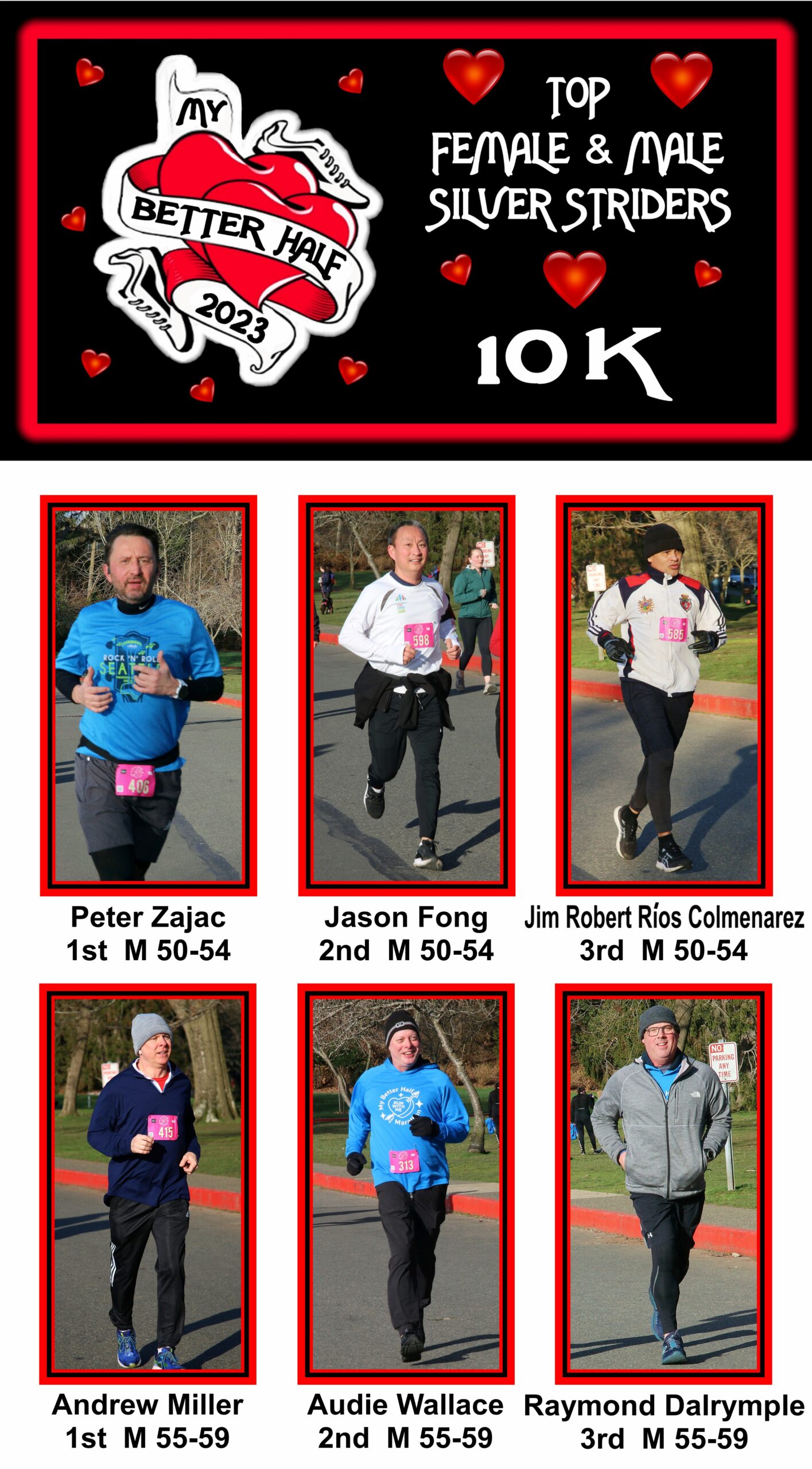 x
x
x
x