the Silver Strider online presents
                      M

emory

L

ane

  
Brought to you by
S

ponsorship

A

vailable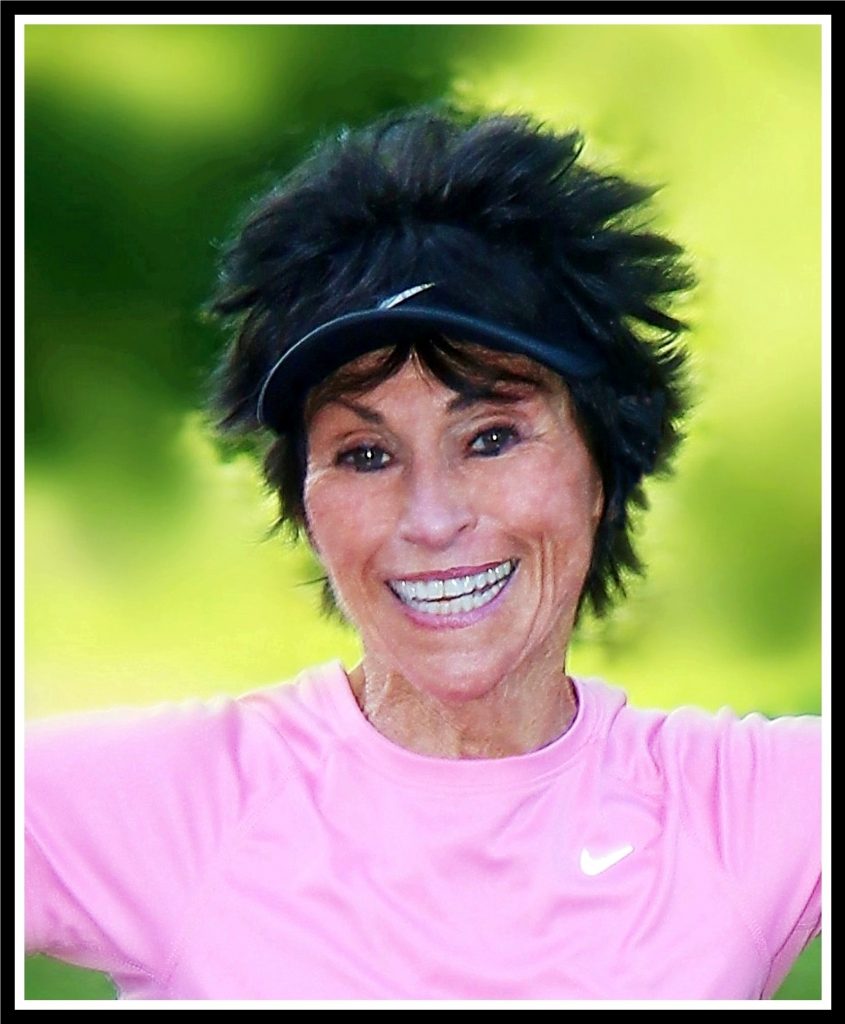 I WAS YOUNG ONCE
By Judy Fisher
6/7/20
I was young once. Full of naivete and always wanting to extend myself. New undertakings excited me. I wanted to at least get a taste of it all, even if a new experience frightened me and would definitely challenge my abilities; not too dangerous, just enough to satisfy my urge to go to the edge (and hopefully return unscathed).
Nothing was more exhilarating than seeing how far I could push myself. The pull was irrepressible. Thus, after having the opportunity to climb Kilimanjaro, Rainier, Baker, Glacier, Hood and volcanoes in Mexico; trek near Mt. Everest in Nepal; raft the Grand Canyon; bicycle Baja and the Loire Valley in France; kayak in Alaska and Baja; ski Yellowstone and compete in over 150 triathlons, I ran. And then I ran some more.
Competitive running is not as costly, time-consuming or risky as other adventurous activities. After running multiple marathons, the challenge became how much further could I run.
Ultrarunning became my new "distance of choice." Over the years, I have completed twelve ultras (any race over a marathon distance) and 109 marathons.
Three weeks after running Falls to Gasworks (52 miles) in 1997, I was prepared, I hoped, to run the Sri Chinmoy 24-Hour Race held at the West Seattle Stadium.
Running over 100 miles was beyond my ken, but maybe the "not knowing" was the excitement I was seeking. I believed running around a well-lit, flat, 400-meter rubberized track, with food and drink provided, restrooms nearby, lap counters to keep track, with no real finish line was a safe and simple challenge (just run as far as I could, as long as I could).
I couldn't drown in rapids, slide into a crevasse, risk a bike crash with a semi, get altitude sickness, be overtaken by an avalanche – just one foot in front of the other until done.
I was one of seventeen men and four women who lined up on an early May evening under overcast skies with mild temperatures and little wind on a newly refurbished track. Over half the participants were from out-of-state. Ages ranged from 28 to 75; I was 53. Most of us had our tents set up nearby where we could rest during the race. And off we went.

We were instructed to change direction once every hour or so. Our assigned lap counter called out total number of laps completed as we passed. These were recorded on a large chalkboard adjacent to the track.
What stands out in my memory was the wafts of KFC from the outlet a block away – not good after the first 10 miles or so! We ran under a full moon that night. I ran around and around until six the following evening for a total of 424 laps.
My husband Bruce and my son walked the last few laps with me. Total individual mileage for the runners spanned from a low of 29 up to the winning mileage of 109.
I finished 3rd overall, 1st woman, with 106 miles. Some records were established. I set a new U.S. 30,000-meter record at 2:46:25 for the women's 50-54 age group and also set the course record. Both may have since been broken. Records are fleeting, as they should be.
Additionally, I was the 9th fastest female in the 24-hour race category in North America in 1997! No one else can make that claim! It was an exciting time.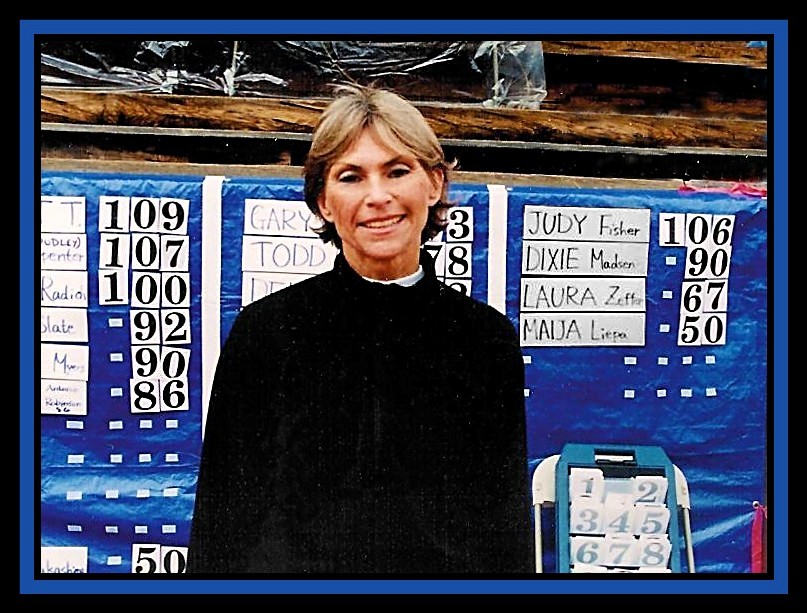 It's now 23 years later and I run over 50 miles a week. Why? Because I want to be ready, if ever I am again inspired to exhaust myself with another ultrarun or scare myself silly on a mountain or a river. Not that I would ever actually do that again. But, just in case, I want to be ready. Just sayin'.
Judy Fisher
6/5/20