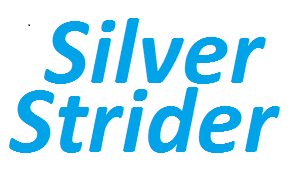 online magazine presents    
 R

ace 

R

eports 
brought to you by
    7210 Greenlake Dr N, Seattle, WA
   16095 Cleveland St., Redmond, WA

By Charlea Sherman
with photos by Bruce Fisher
7/20/19 – Vashon Island
We Silver Striders "Did the Burby" on July 20th on Vashon Island. The run celebrates the legacy and spirit of Bill Burby, a former teacher and coach at the local school, and is held annually in conjunction with the Vashon Strawberry Festival.
Most Silver Striders had to get up especially early for this one, due to the need to catch one of the first ferry runs to the island. For some of the first to arrive, it was more than early enough to see the sunrise.
Although the morning was cool, the sky was clear and the weather was lovely, producing perfect running conditions by the time the 5k began at 8:45. The course basically went downhill for the first mile, then followed rolling terrain for the next half mile or so to the turnaround. Everyone had a pace to be proud of at the midpoint of the race. But then it was back up the big hill to the finish. The second half may have been slow for some of us, but it was certainly a good workout for the glutes.
As is usually the case at races on the Silver Strider schedule, there was a good turnout of runners and walkers over fifty. At the Bill Burby 5k, 30% of the field was made up of Silver Striders.
After the awards ceremony, a group of Silver Striders adjourned to a local restaurant while others remained outside to watch the excellent community parade, complete with kids, tractors, dancers, bands, a shopping cart drill team, butterflies, orcas and salmon, all the while with a vintage Piper Cub overhead.
One lucky Silver Strider, who shall remain nameless, won the random prize drawing for a $100 certificate to Northwest Sports, a very nice (and generous) store in Vashon.
If you have not run the Burby, you may want to put it on your list. One time could be enough for some, but you would have the bragging rights to say, "I did the Burby."
Jerry's Notes:
The Burby marked the halfway point in the Grand Prix Series. 14 races remain on the 2019 schedule. You need to complete 8 races to be a series finisher. We had 3 more Series finishers at the Burby bringing the total number of finishers to 26 at this early juncture.
The 3 new Series finishers were, Linda Walker, Allen Walker, and Dave Sherman.
Kent Sizer, 64, was 1st Master, winning an exercise mat. Kent was also 1st Silver Strider finishing 2nd overall. He really smoked the big hill.
2019 State 5k Champions, John Phillips (left) and Arne Hales, rode their bikes from the ferry to the race, a round trip of 20 hilly miles. John is the newly crowned Men's 75-79 State Champ, and Arne is Men's 70-74 State Champ.
Race Results in Photos by Bruce Fisher