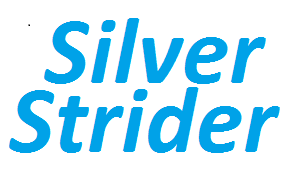 online magazine presents   
                             A

RTICLES
 brought to you by

Route 16 Run and Walk Shoe Store
6745 Kimball Drive, Gig Harbor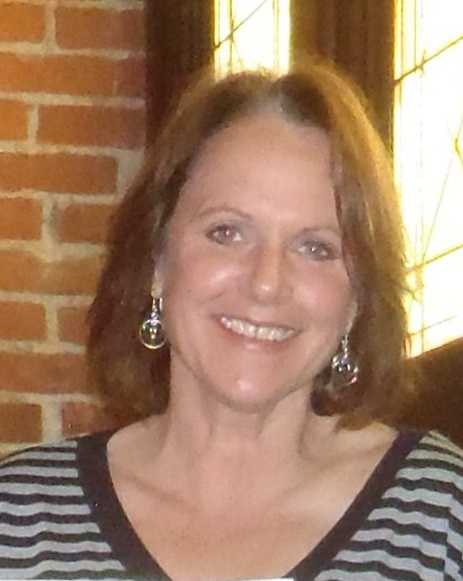 Heart and Sole
by Audrey Kirkwood
Victoria  Marathon October 13, 2019
Every adventure requires a first step.  Our recent Strider adventure was actually about 52,400 steps.
It all started a few months ago when our own Molly Childs wasn't able to compete in the Coure d'Alene marathon. Knowing it was a disappointment to her, the idea of participating in the Victoria marathon came to be. One by one a few other Striders began training with Molly to help support her in the mission and dream to run one more marathon.
Victoria was a perfect choice as it always involves a fun weekend getaway in another country. The course is one of my favorites with beautiful sea views and a nice variety from downtown to the end of the marina area. The weather was perfect and made for an enjoyable beautiful sunny fall Sunday. Simply gorgeous.
Molly and crew were going to walk the marathon and we all know how fast Molly can walk! We did the early start at 6:30am. We even had a small group of Striders to wish Molly well and cheer us on our way.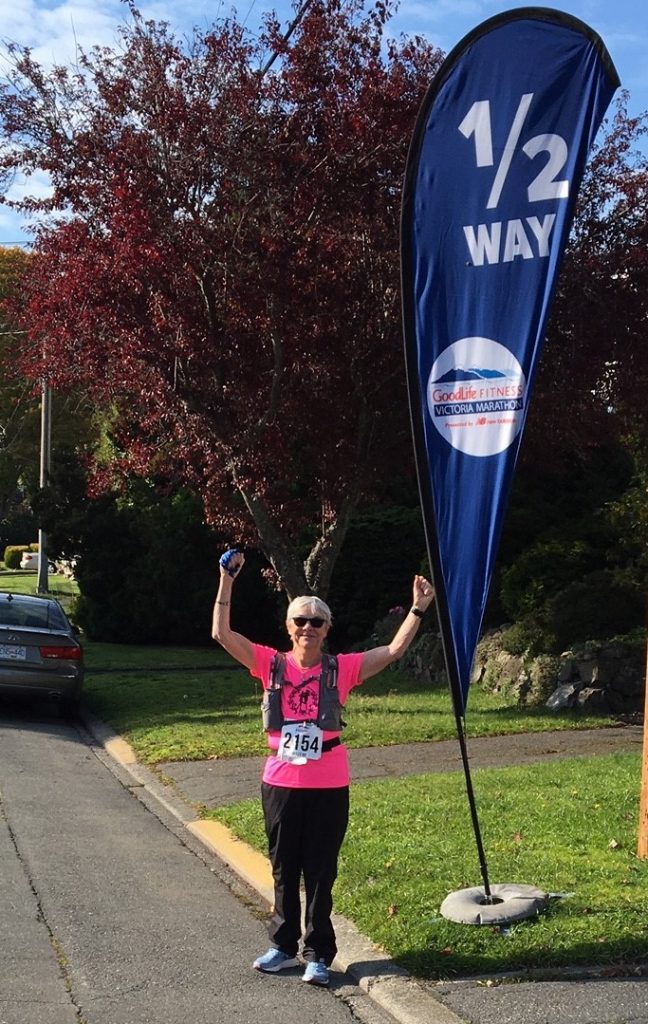 We honestly had the best time socializing and supporting each other throughout the 42 kilometers.  There was lots of laughter and fun crowd support. It was fun to share the story of our journey with other runners and volunteers as the miles went by one by one.   The journey of an awesome woman able to fulfill her dream of finishing her marathon number 38!
It was so motivating and rewarding to be part of this race that was so important to Molly.  An inspirational day of running for sure.
It was great to watch the elite runners come through and cheer them on. Such athleticism to run that pace for the 26.2 miles.
Since we were not in any hurry that day, we ended up with our own sweeper starting around mile 21 or so.  It was going to be a nice way to end the course knowing we were well taken care of. He was on a bike at first and then switched to his truck. He said he would ride ahead and we would see him up the road. He said his truck had two big feet on it.  We didn't quite understand at first but soon realized it was a work truck. He was associated with a shoe store named "Heart and Sole". (Thus the story title)
About mile 24.5, the race director and her co-worker met up with us to escort us to the finish line.
Our own Steve Husko also joined us at that point to add to our finale. Kudos to Race Director Cathy Noel and team.
Officials kept the finish line going strong with snacks and the medals ready to be presented.
It was probably the most memorable marathon for me and deeply touched my heart to have been part of Molly's magical marathon. The smile on her face and the last bit of determination brought tears to many.  This was without a doubt, the Heart in the story title. The Sole of course was related to some very sore soles after the race. It was also so good for our individual "souls" that there are still so many good people who cross our lives in unexpected ways.
Congratulations Molly!  Awesome job to all the Striders that supported the race weekend.
___________________________________________________________________________________
  The Goodlife Fitness Victoria Marathon
By Karen Lichtenstein
Victoria, B.C. – 10/13/19
When Molly Childs announced that she would walk the Victoria Marathon, I was thrilled to join the group of Silver Striders who planned to walk with her. I have run marathons, but I had never attempted to walk a full marathon. I prepared by doing some long walks on my own plus a 19 mile walk with Molly, Nancy, and Marsha.
Then Molly fell and fractured her ribs so her training was disrupted. In spite of the setback, I knew that Molly would still try to complete the marathon. She never quits. The challenge would be for Molly to pace herself carefully.
When the race started that morning, Molly and I walked at a comfortable pace as other runners and walkers surged ahead of us. We talked about the importance of maintaining a steady pace throughout the marathon. Only Molly knew how much she could do without irritating her ribs and suffering excruciating pain.
The hills on the course were moderate, and the elevation gains posed the greatest challenge for Molly. She was careful to slow down and recover from climbing up the hills so she managed the challenge extremely well.
Sandy Madden and Audrey Kirkwood joined us after the first mile, and they helped Molly with food, cheerful smiles, steady pacing, and constant encouragement.
When Molly needed to take off her jacket and heavy shirt, Sandy packed the clothes in her backpack to lighten the load.
Audrey made a side trip to pick up a soft drink for Molly.
It was heartwarming to see our Silver Strider family in action throughout the marathon.
Later in the marathon, when we had walked more than 20 miles, Molly started to experience vertigo. She asked me to walk ahead of her so she could concentrate on my shoes and follow me. As long as she had that focus, she could walk without getting dizzy. Molly has an iron will, and she was determined to finish the marathon.
We were told at the start that the course closed at 2:00 pm, and we knew that we could not finish by that time. Fortunately, the race director Cathy Noel kept the finish line open for us, and they sent some people out onto the course to make sure we were okay.
The race director actually joined us, and she walked the last two miles with us. What a wonderful gesture of support! Molly finished the marathon with her famous smile and was met by a cheering crowd.
                           I will always think of this race as Molly's Marvelous Marathon.
______________________________________________________________________________________
                   Victoria – Silver Striders 10th Anniversary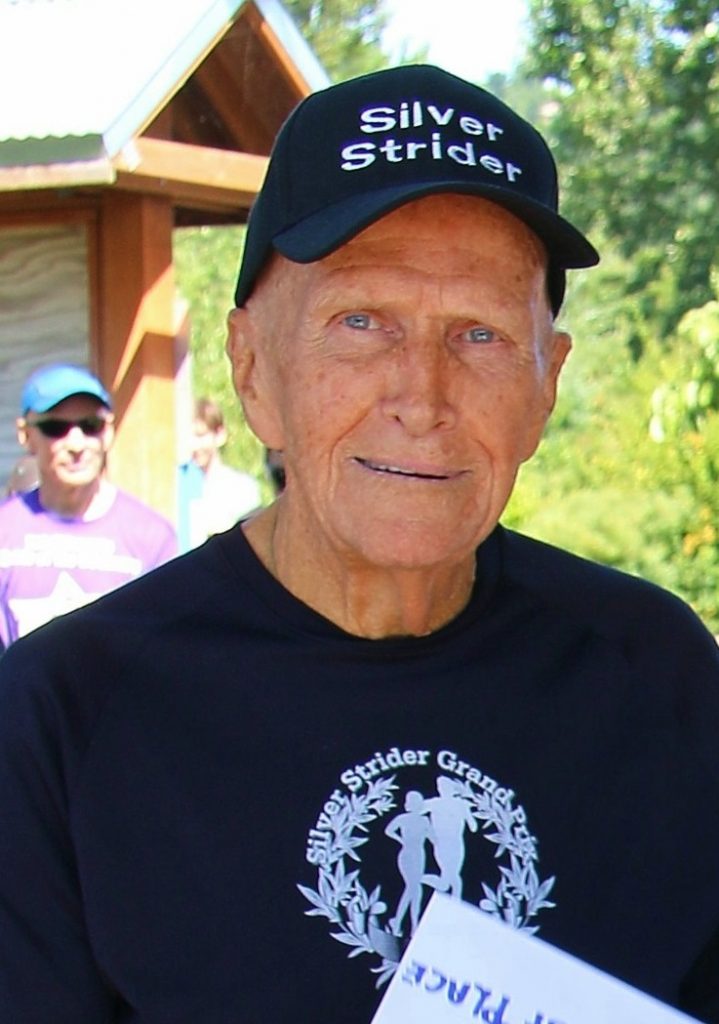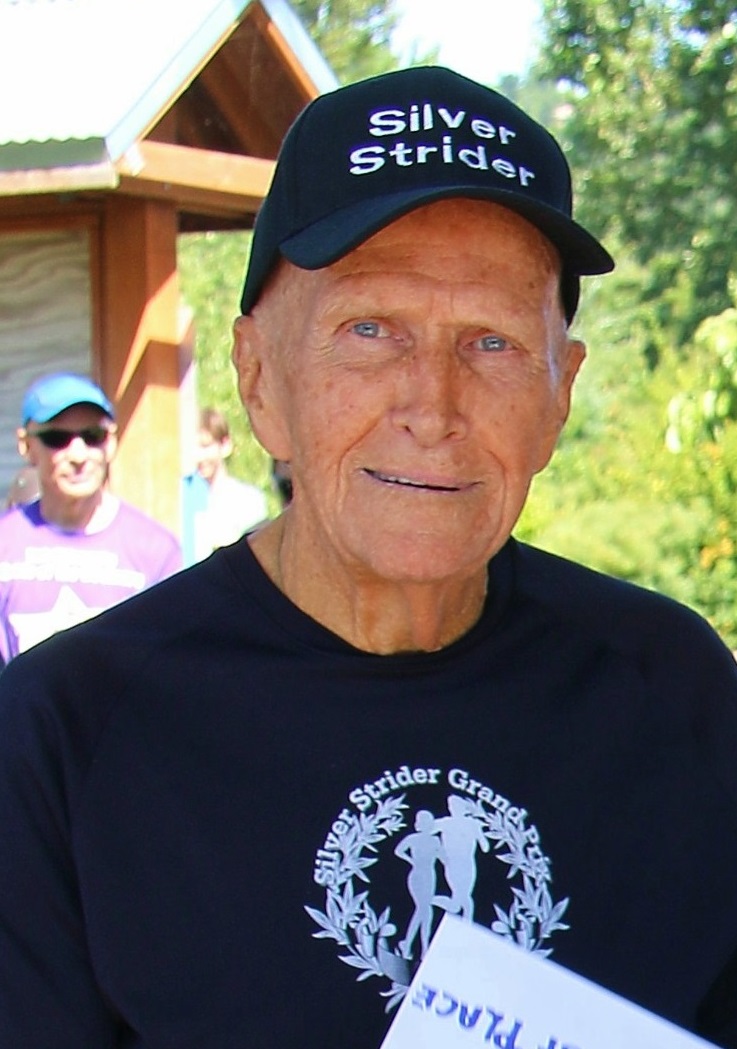 by Jerry Dietrich
Victoria – 10/13/19
How far have we come in the last 10 years?  This is the 10th anniversary of the first Silver Strider pilgrimage to Victoria. It is also the 10th anniversary of the Silver Strider Grand Prix Series. We had reasons to be thankful and appropriately, the Victoria Marathon was held on Canada's Thanksgiving Day.
Here is how far we have come in the 10 year quest to encourage fitness in runners over 50.
Many stories would unfold at the 2019 Victoria Marathon. Certainly, the Silver Strider 10th anniversary and 80 year old Molly Childs marathon were the top stories.
Other stories include Victories by Isabelle Noiret and Roger Dean. Runner up finishes for Molly Childs, David Crawford, and myself. Other Silver Striders to reach the podium were Nancy Larsen, Kent Sizer and Gretchen Ramsdell.
Following the Marathon many Silver Striders caught the afternoon ferry back to the states. A few however, remained to celebrate Canadian Thanksgiving with a turkey dinner at a local restaurant.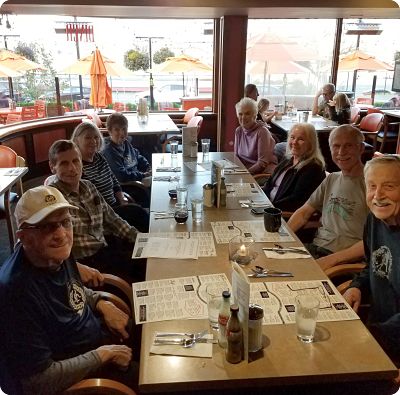 The Marathon Angel
About 6 hours into the marathon,  Betty and I walked along the fenced finishing stretch. We spotted a place to sit down and watch the finishers come in. We were about 100 yards from the finish line and began cheering the finishers. Some looked great and some haggard, but most were smiling.
We noticed a young woman standing against the fence clapping her hands and yelling encouragement to each runner approaching the finish line.
About a half an hour later, I approached the young lady whose enthusiasm was undiminished.
"Are you waiting for someone?" I asked.
"No," she replied. "I finished my marathon earlier and I plan to cheer for every last runner."
She might last another half hour, I thought. Molly won't be in for 2 hours. She had no idea what she was planning.
Soon Betty and I were joined by Steve and Patty Husko. I pointed out the young lady to them and said she had been cheering like that since before we arrived.
A little later, we were joined by Dave Anderson and Larry Larsen. With them were Marathon finishers Nancy Larsen, Tiare Bailey, and Marsha Murray. Nancy, Tiare, and Marsha had finished well ahead of the 2:00 pm  deadline when the course would close and were wearing their finisher's medals.
As 2:00 o'clock approached, I was amazed to see the young woman still at the fence cheering and clapping for each runner, who were now few and far between. She was now engaging us in conversation during the intervals between runners.
As 2:00 pm. passed, some members of our group spoke to the Race Director asking her to keep the finish line open a little longer.
The young woman was still there cheering the last few. She didn't know Molly but she seemed determined to keep her vow. The workmen were now taking down the fencing.
A short while later we were staring down the lonely finishing stretch and we were informed that Molly was two miles out and the Race director herself had joined the group of supporters.
A few minutes later, the young woman disappeared. She was finally worn out I thought. I marveled that she could run a marathon and then spend hours cheering other finishers.
I was floored when the young woman suddenly reappeared with cups of hot coffee and pastries for our frozen group.
Yes, she was still there when Molly finished. She cheered along with rest of us as Molly crossed the line.
Then she disappeared. Was she real, or was she an Angel sent to keep our spirits up during the long wait?