Dave Sherman Series Signup
online presents
xxxxxxx Dave Sherman Memorial  Series Signup

Brought to you by

Anonymous Co-sponsors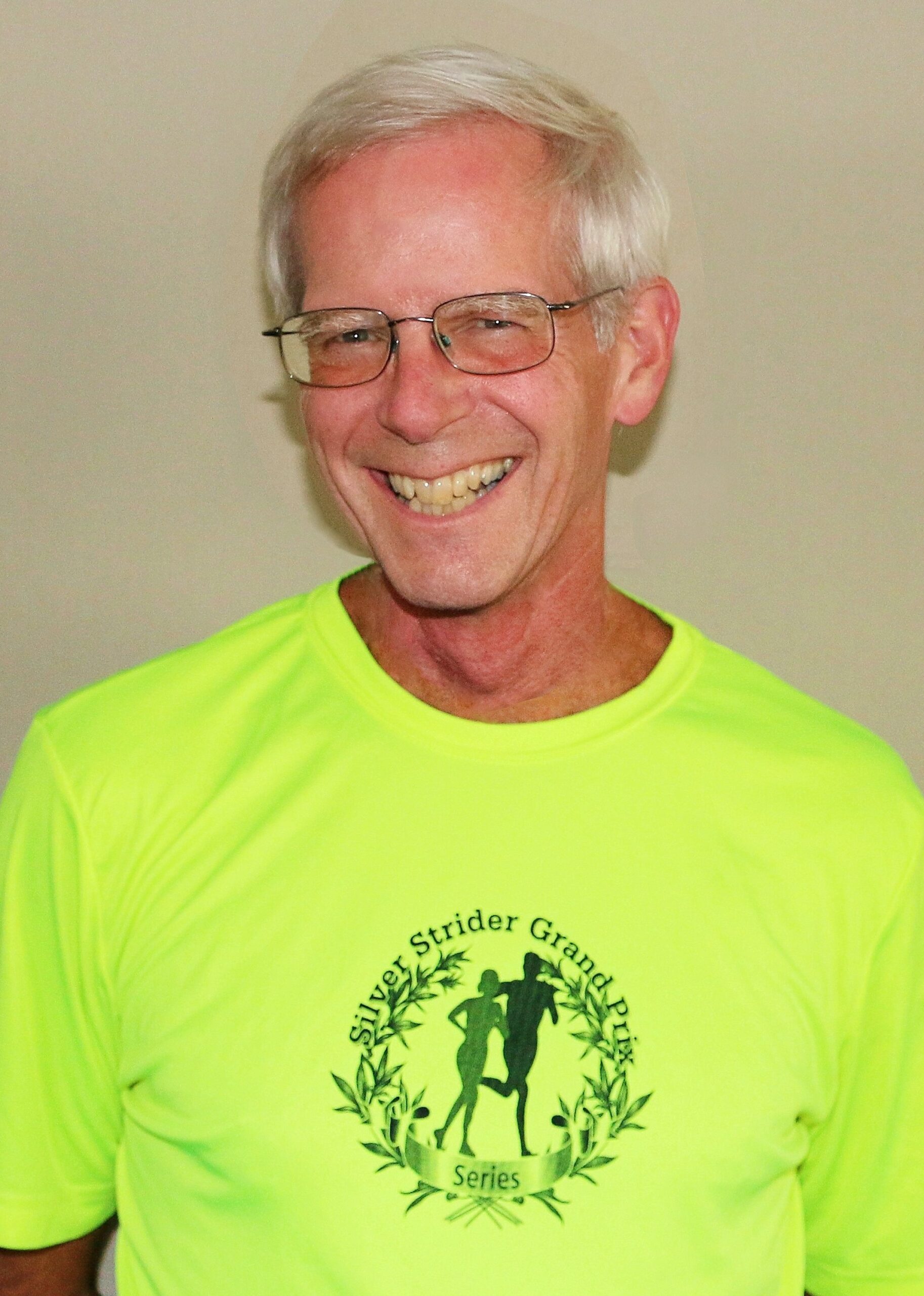 xx Dave Sherman
Dave was the king of Silver Strider Series. Over the years he finished the most series races of all male participants with 216 races. He was the first male to reach 100 races and is the only male charter member of the Century Club.
In recognition of Dave's devotion to the Silver Striders, a series will be held in his name.  
The 2023 Dave Sherman Memorial Series will take place from January through December. The Series will consist of 19 races. Competition will take place in 5 year age groups from 50 to 94.

Points will be given for your finish position within your age group for each race you complete. 
1st=10 points, 

x

2nd= 9points, 

x

3rd= 8 points, 

x

4th= 7 points, 

x

5th= 6 points, 

x

5th= 6 points, 

x

6th or lower= 5 points.
If you change age groups during the year, it's okay. You bring your points with you into your new age group. Your final age group is the age group you are in on December 10, 2023.
If you complete eight races or less, they all count. If you do more than 8, only the 8 highest scores count. A perfect score is 80 points. In case of a tie in points, the runner with the most races wins. If race numbers are the same then the oldest runner wins.

Awards will be given out to all Series finishers.
Completing 5 or more races qualifies you as a Series finisher.

To make it easier for everyone five of the races in the Series have a -0- entry fee.
At the conclusion of the series, recognition will be given to age division winners and series finishers. 
Dave loved the challenge of the marathon distance.  Special recognition will be given to those who complete the Mud Mountain Dam Marathon.
Dave was also a versatile runner, excelling at all distances.  He earned the title of Super Athlete 3 times. Special recognition will be given to those who run or walk all 5 of the distances offered in the series.  The distances offered are 5k, 4 mile, 10k, 12k, Half Marathon.
There are 18 5k's on the series schedule.  To encourage participation for those who prefer shorter distances, special recognition will be given to those who complete all of the 5k's in the series.
Participation! That's our goal. Running or walking, fast or slow, we want you to join us in remembering Dave.
Register now! Registration fee is $15.
A portion of your registration fee will be donated to Dave's favorite charity.
Mail your check with your name, age and DOB payable to: Bruce Fisher, 3005 So. 363rd St. Federal Way, WA 98003.
For current standings and race schedule, click on "Dave's Series Standings" on the top menu.