Christmas Rush 5k & 10k
12/18/2022

online presents
x

Race Reports

xxxxx

brought to you by
7210 Greenlake Dr N, Seattle, WA
16095 Cleveland St., Redmond, WA
x
xxxxxxThe Christmas Rush 5k & 10k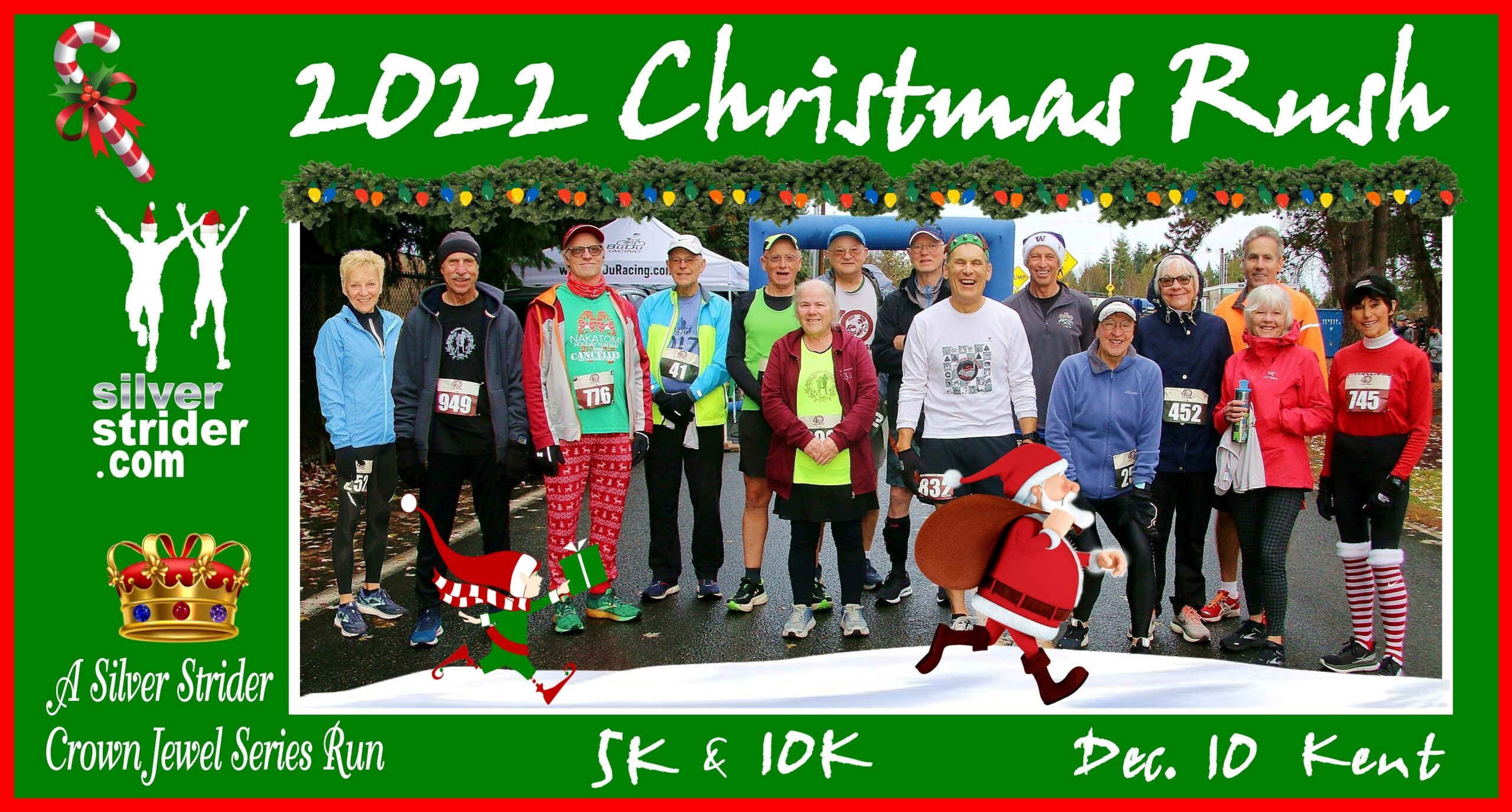 by Jerry Dietrich
With photos by Bruce Fisher
December 10, 2022 – Kent
The final race in the Crown Jewel Series took place on the bike path at Hogan Park in Kent. The weather was dry, but chilly.
A strong contingent of Silver Striders were competing, four of whom were finishing their fifth series race to qualify for a crown jewel trophy. Congratulations to Molly Childs, Tiare Bailey, John Marsteller and Arne Hales.
The big winner of the day was Judy Fisher who finished all 15 races while amassing an impressive total of 79.8 miles. Judy finished 22.6 miles ahead of runner-up, Karl Johnson. Judy will receive The Crown Jewel Cup. The cup is for amassing the most miles during the Series. Judy will also receive a ruby finishers trophy. Judy was the only competitor to finish all 15 races.
Sixty-two year olds ruled the 5k. The first Silver Strider to finish was Mitch Parker 62, who prevailed by 5 seconds over John O'Hearn in a duel to the finish. Mitch's time was 20:29.
The first female Silver Strider was Hiromi Conley 62, in 23:17.
The top performance of the day went to the first Silver Strider to finish the 10k. Fifty-six year old Michael Lynes blitzed the out and back course in an impressive 38:08.
First 10k Female Silver Strider was Paula Murray, 55, in 52:16.
National class age graded times were Michael Lynes 56, 82.0%, David Crawford 72, 81.92%, Hiromi Conley 62, 81.6%, and Louise Mihay 82, 81.39%.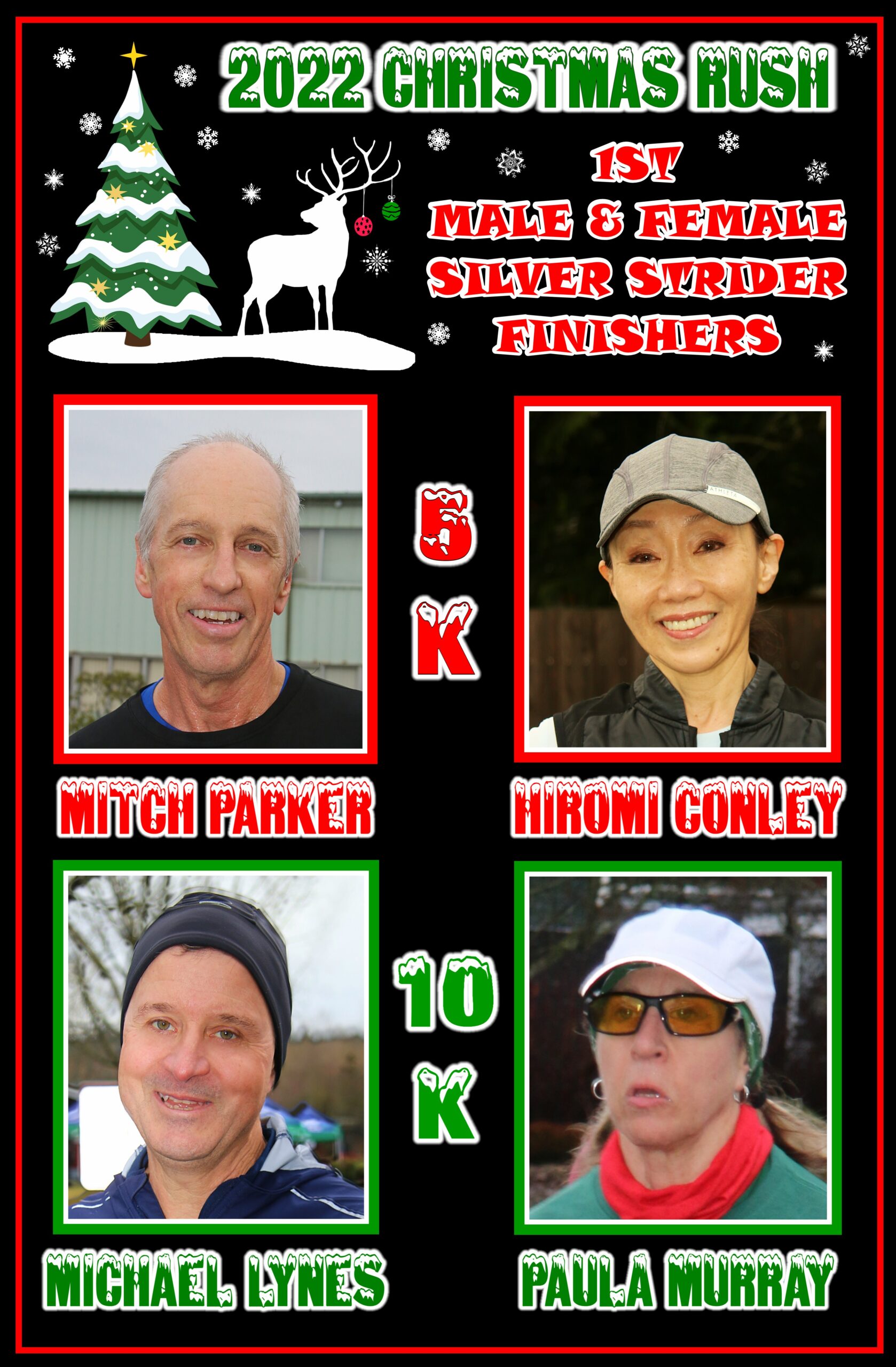 _____________________________________________________________________________________________________
Bob Davies Reports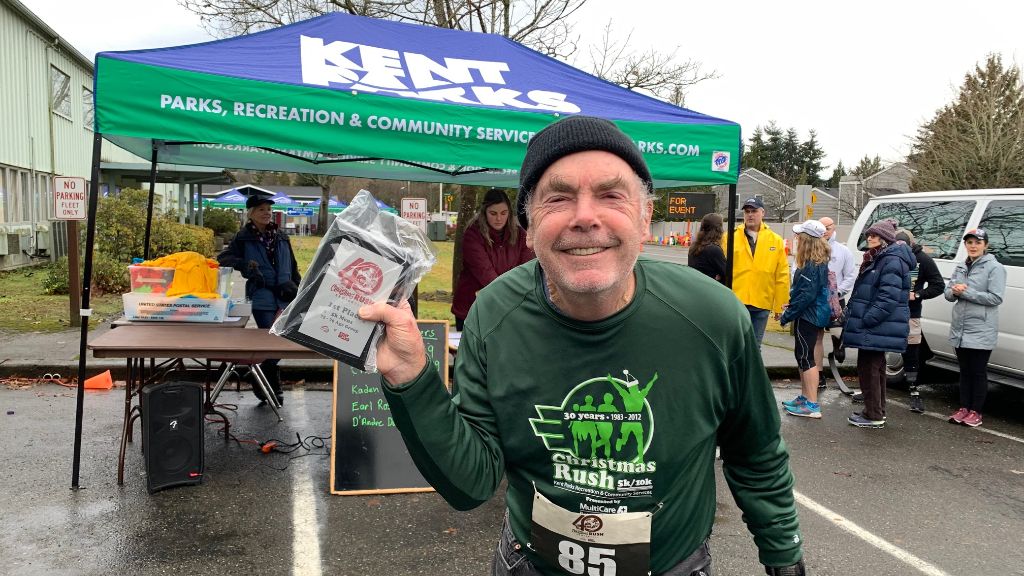 The weather was pretty good. Dry roads and sun breaks to cheer us up. Parking was easy. I got there early because I need a loooong warmup.
I parked about 50 feet from the start and there were plenty of empty places nearby. Not a problem.
I've run this course several times and I like it. It is all paved blacktop and plenty of room to pass or get passed. Decent scenery in the park too.
The races were out and back and for the 5K there wasn't any aid stations although there were volunteers at turns as a safety feature.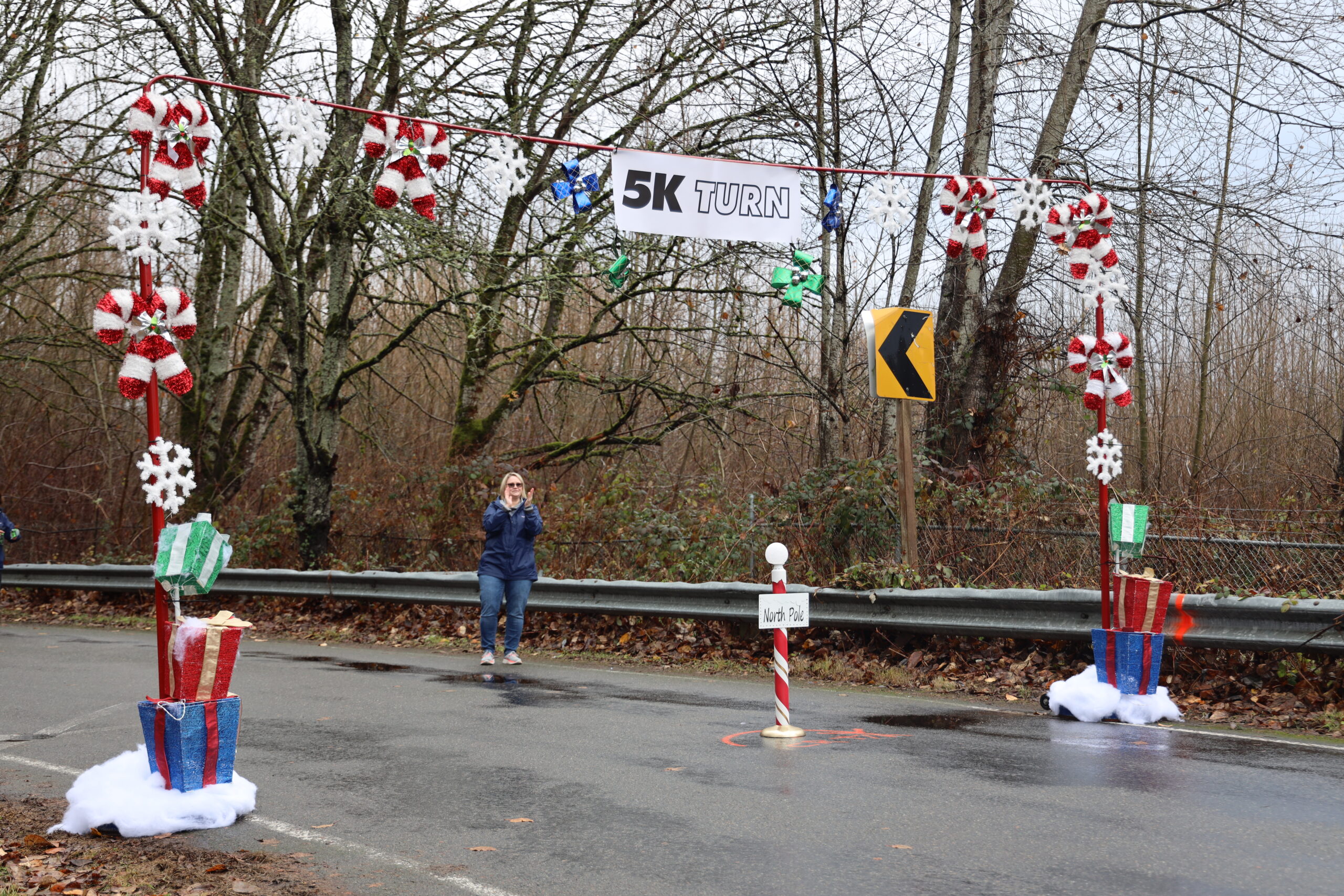 The 10k was out and back too, but I don't know if there was an aid station. There was a lot of bottled water and granola bars (3 flavors) at the finish and they didn't run out.
Awards were 3 deep in 5 year age groups with the winner getting a nice plaque. Arne walked the course with a friend, so I didn't have any competition. Thanks for another plaque, Arne!
I always run this race to support Kent Parks and Recreation. Mark Hendrickson is a super good race director and will bend over backwards to make thing go well. I hope the Striders continue to select this race as part of the annual challenge.
______________________________________________________________________________________________________
xxxxx Comments from Mark Hendrickson
Just wanted to send a quick note to say hello and report on the Rush. We had 752 people registered this year. A big jump from last year but far from what we're used to.
Invited some of the people who had the most repeat wins over the years. We recognized Mark Van Eyke (8 5k wins), John O'Hearn, Daryl Marie Phill and James Roach. John, cranked out a pretty good 5k after taking 17 years off from coming to the race. He competes at Cross Country Nationals at the same time as our event.
Had some nice chats with Gretchen, Judy, Sandie and others. Such great people to surround yourself with. Saw Dennis there but didn't get a chance to talk with him.
______________________________________________________________________________________________
xxxxx The Results in Photos by Bruce Fisher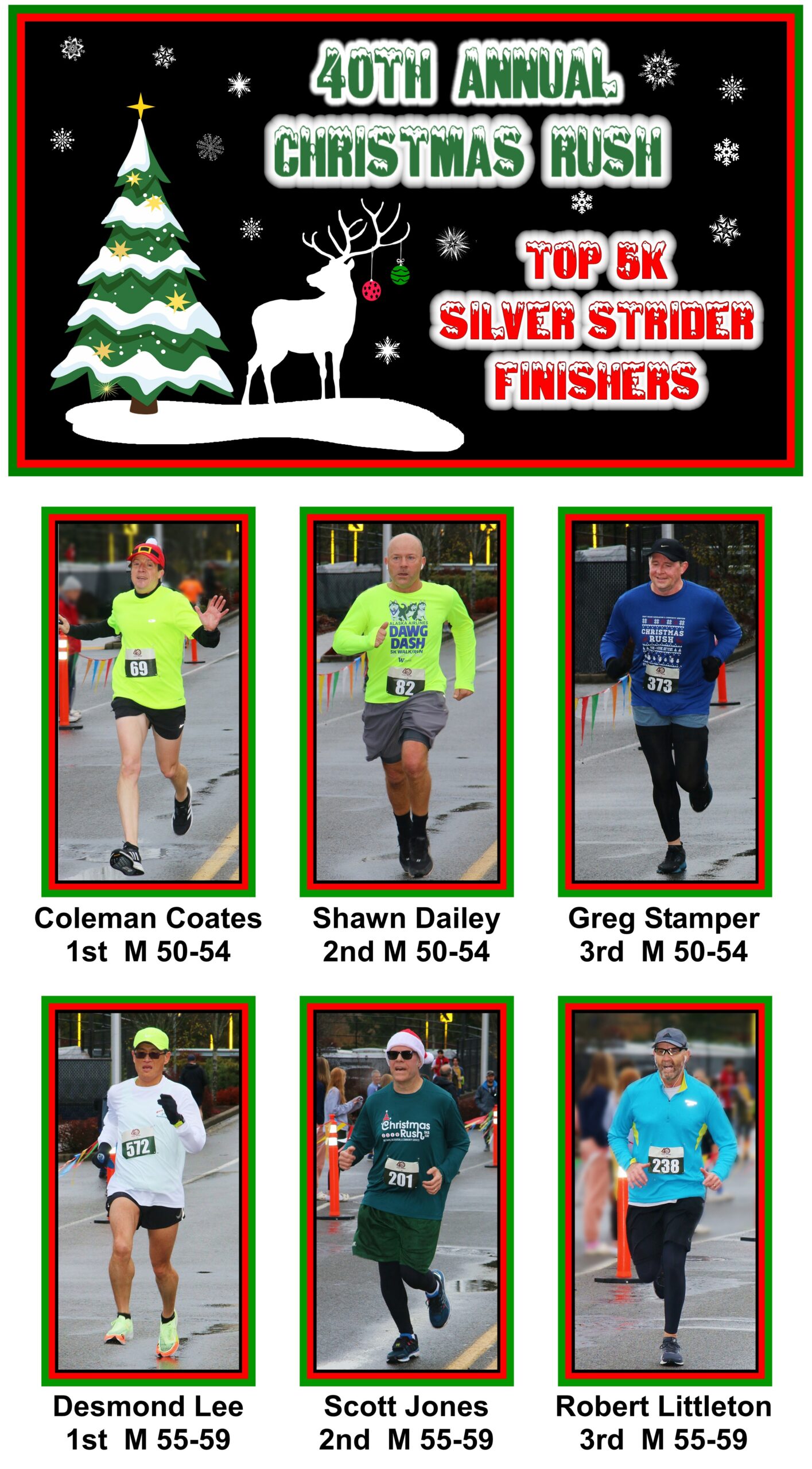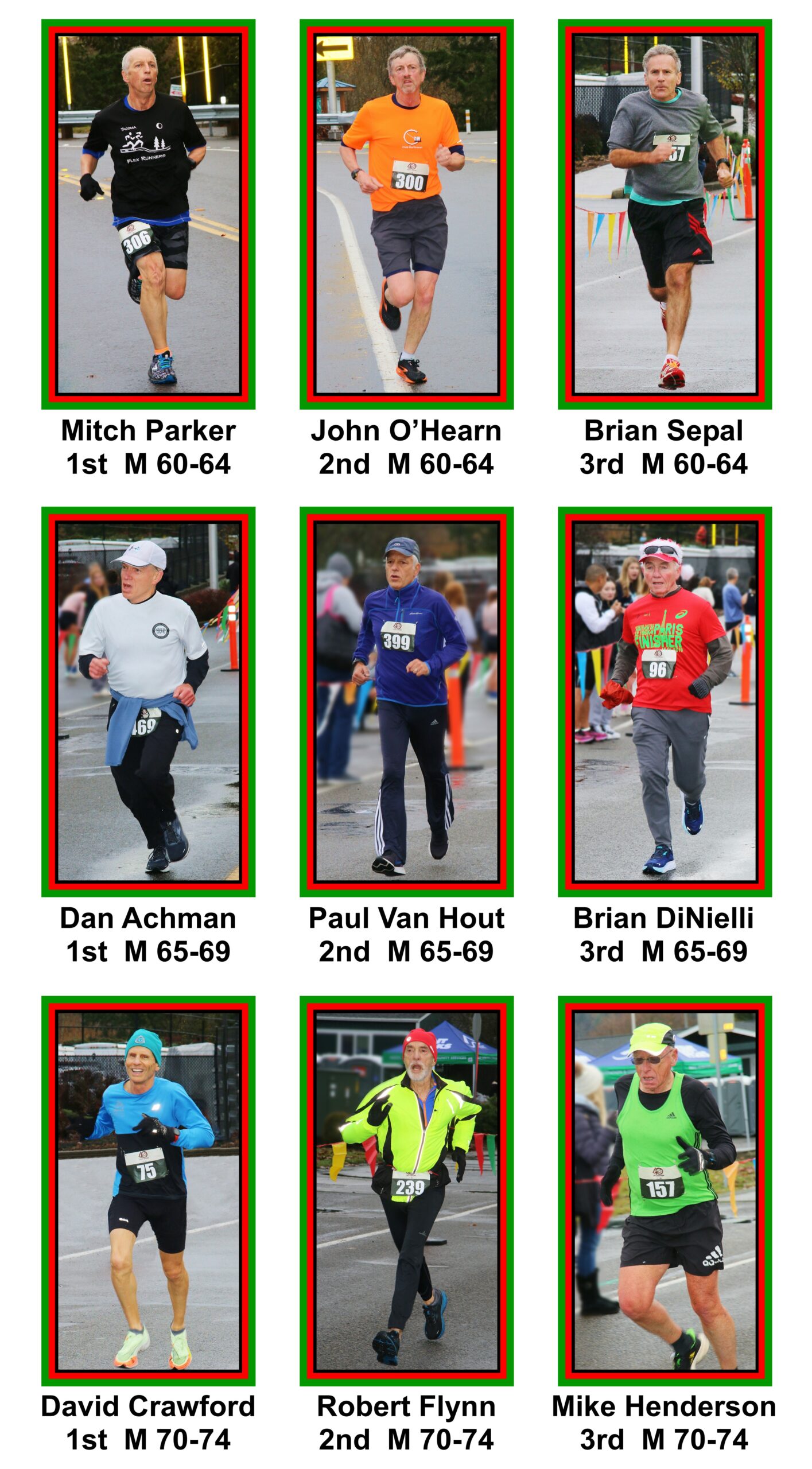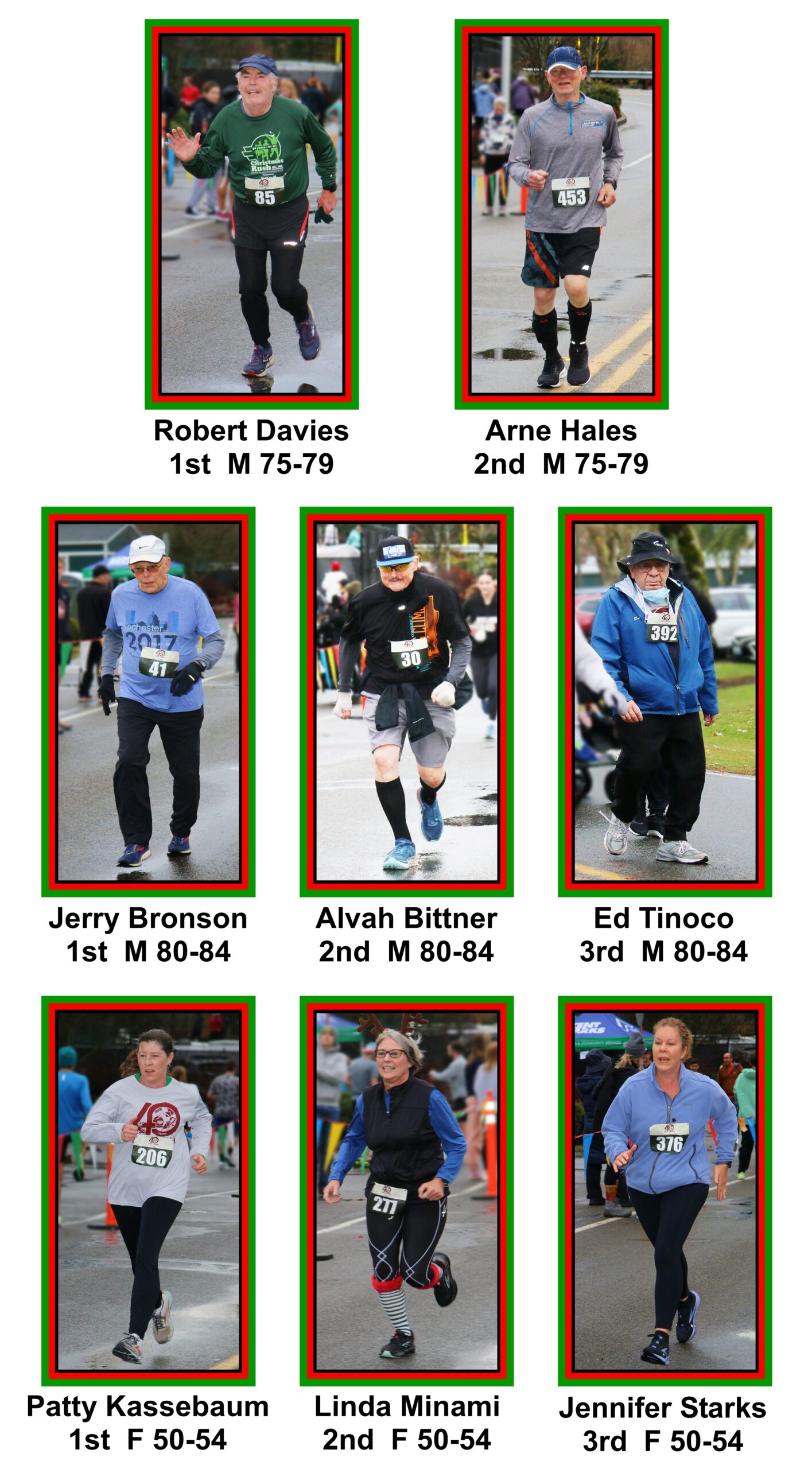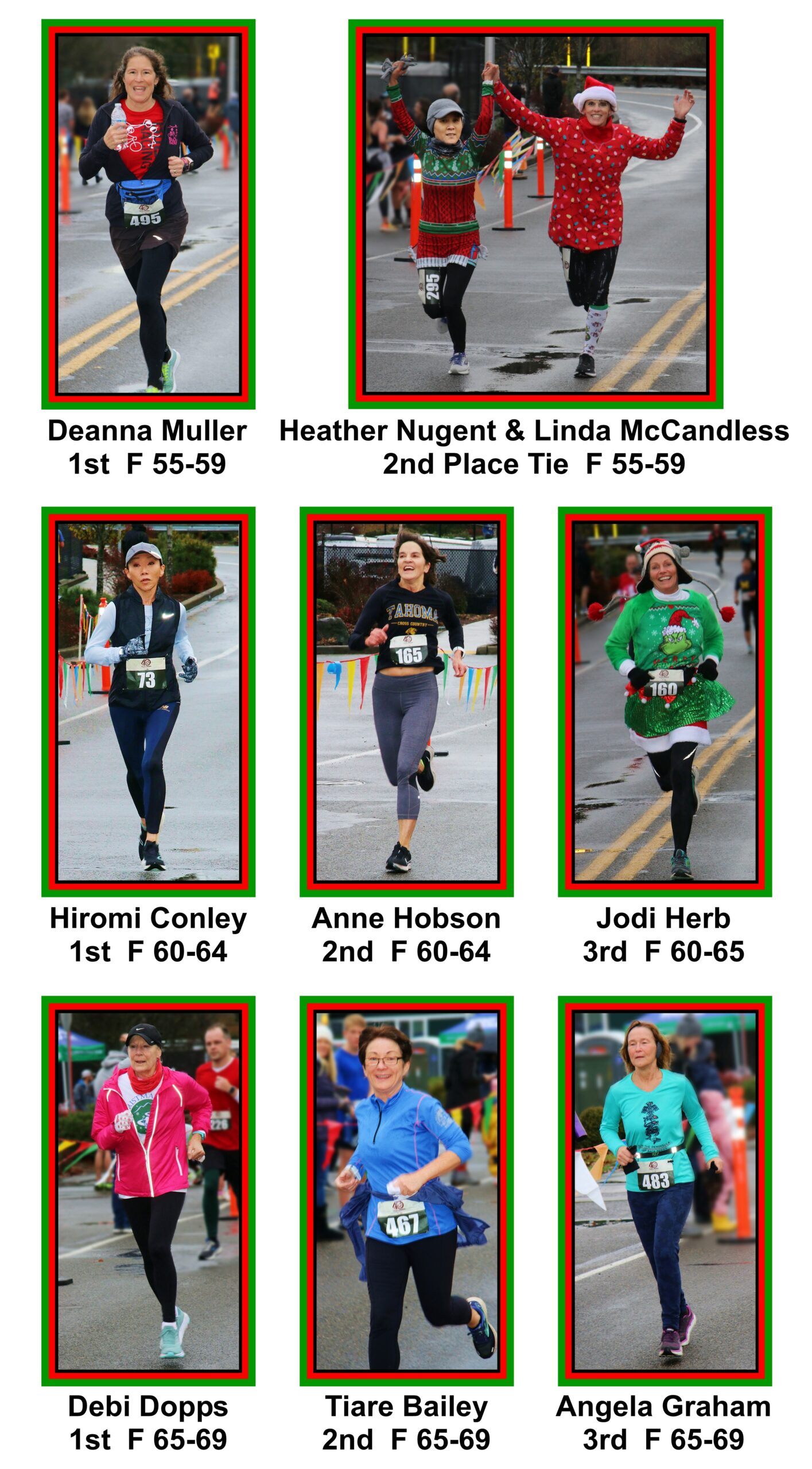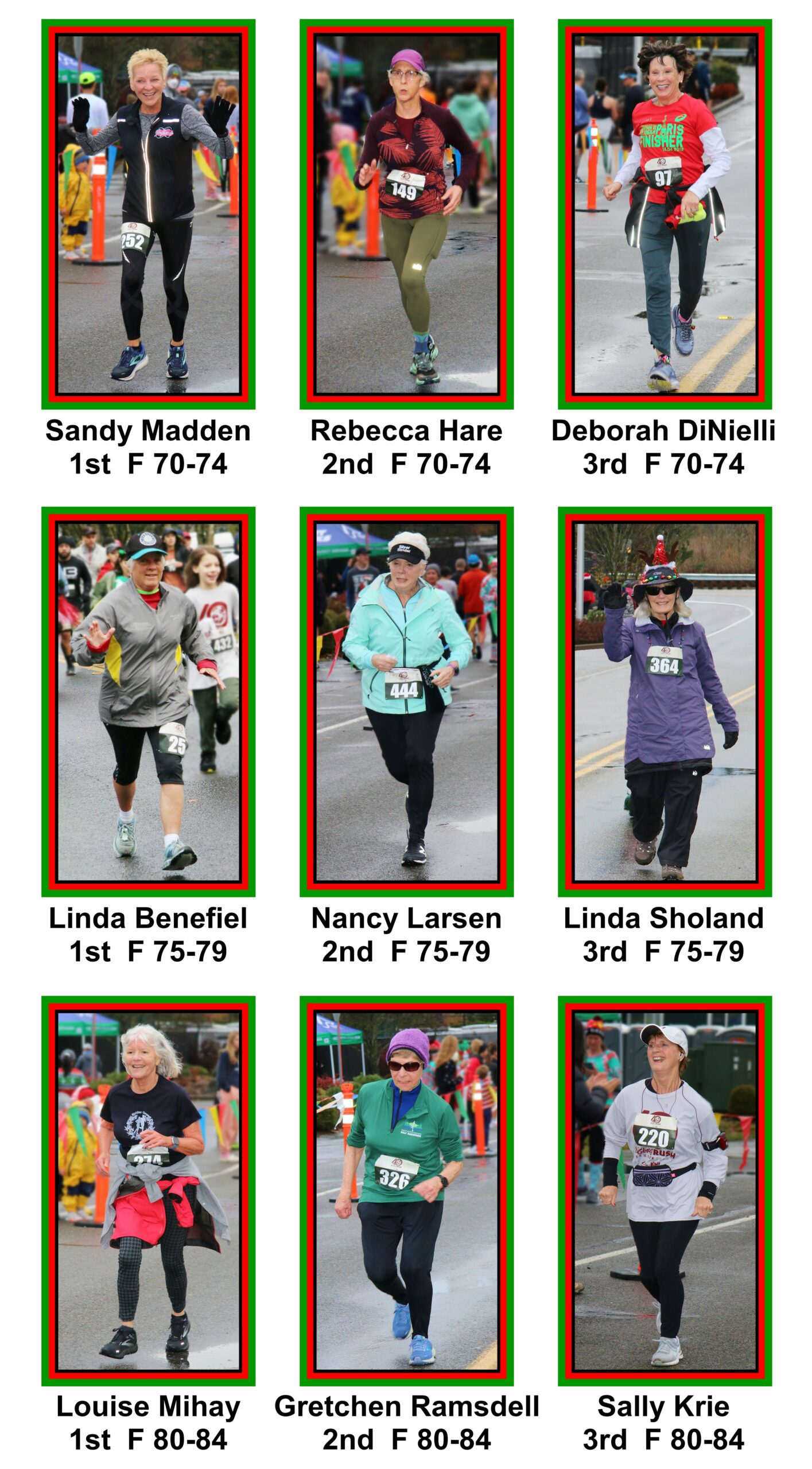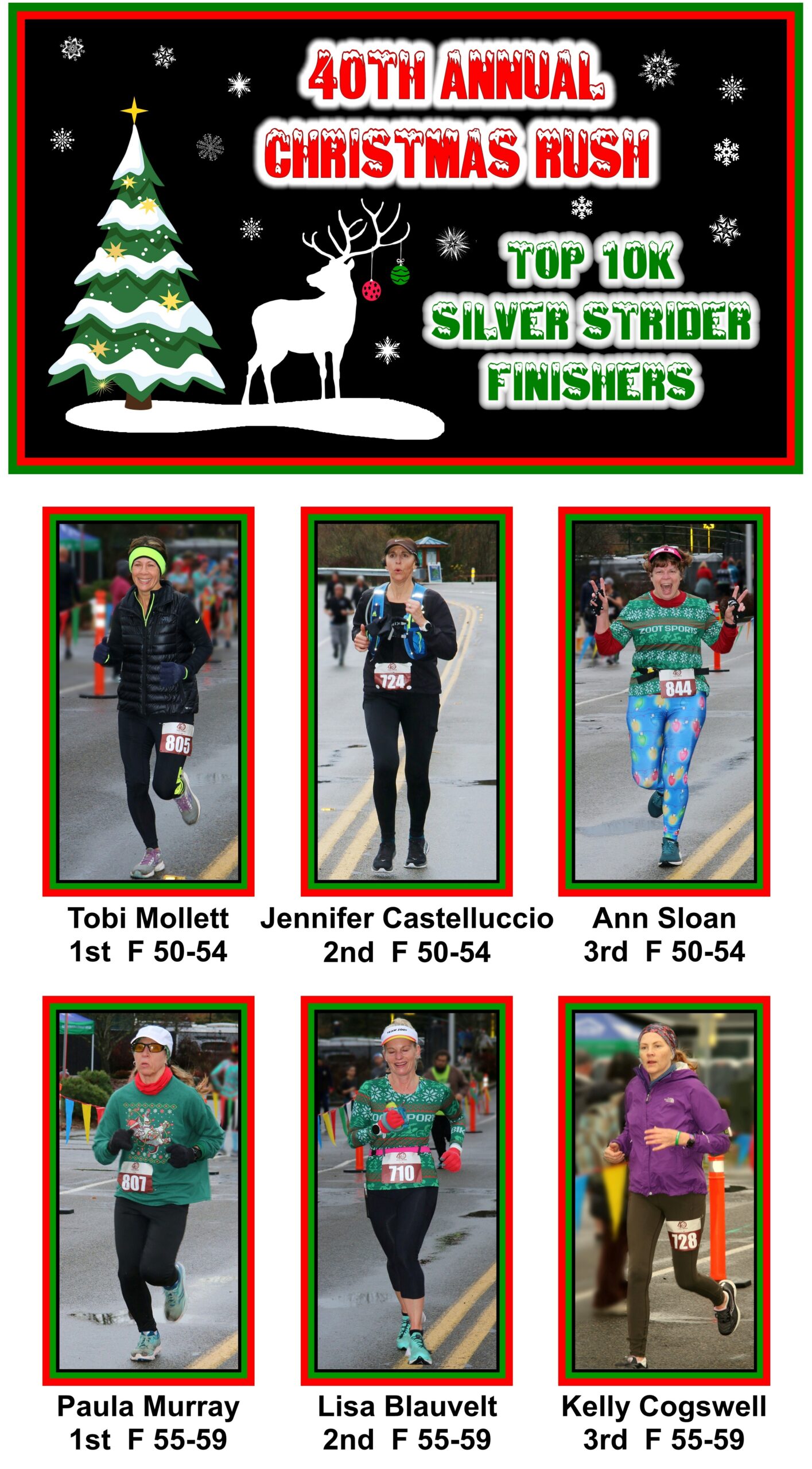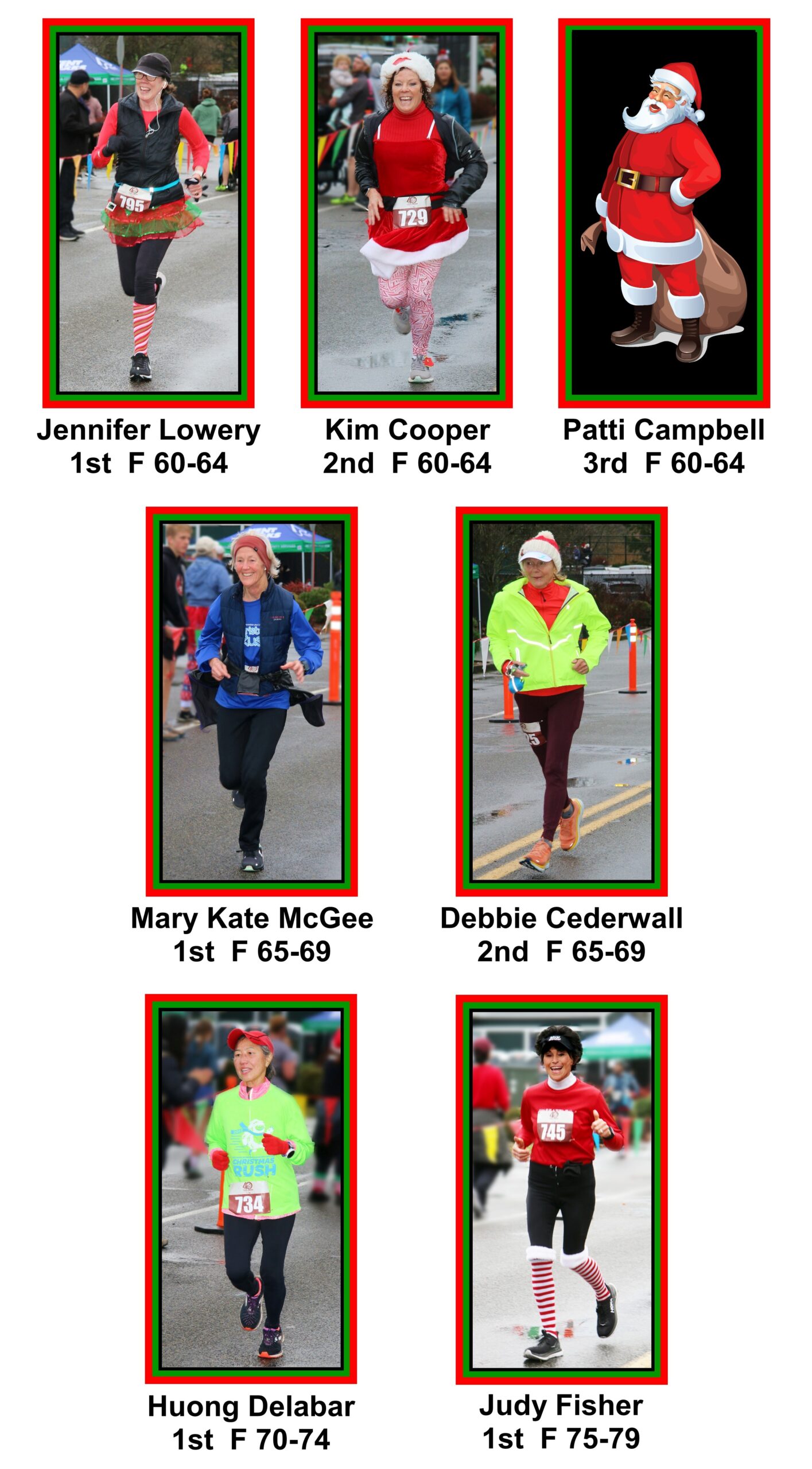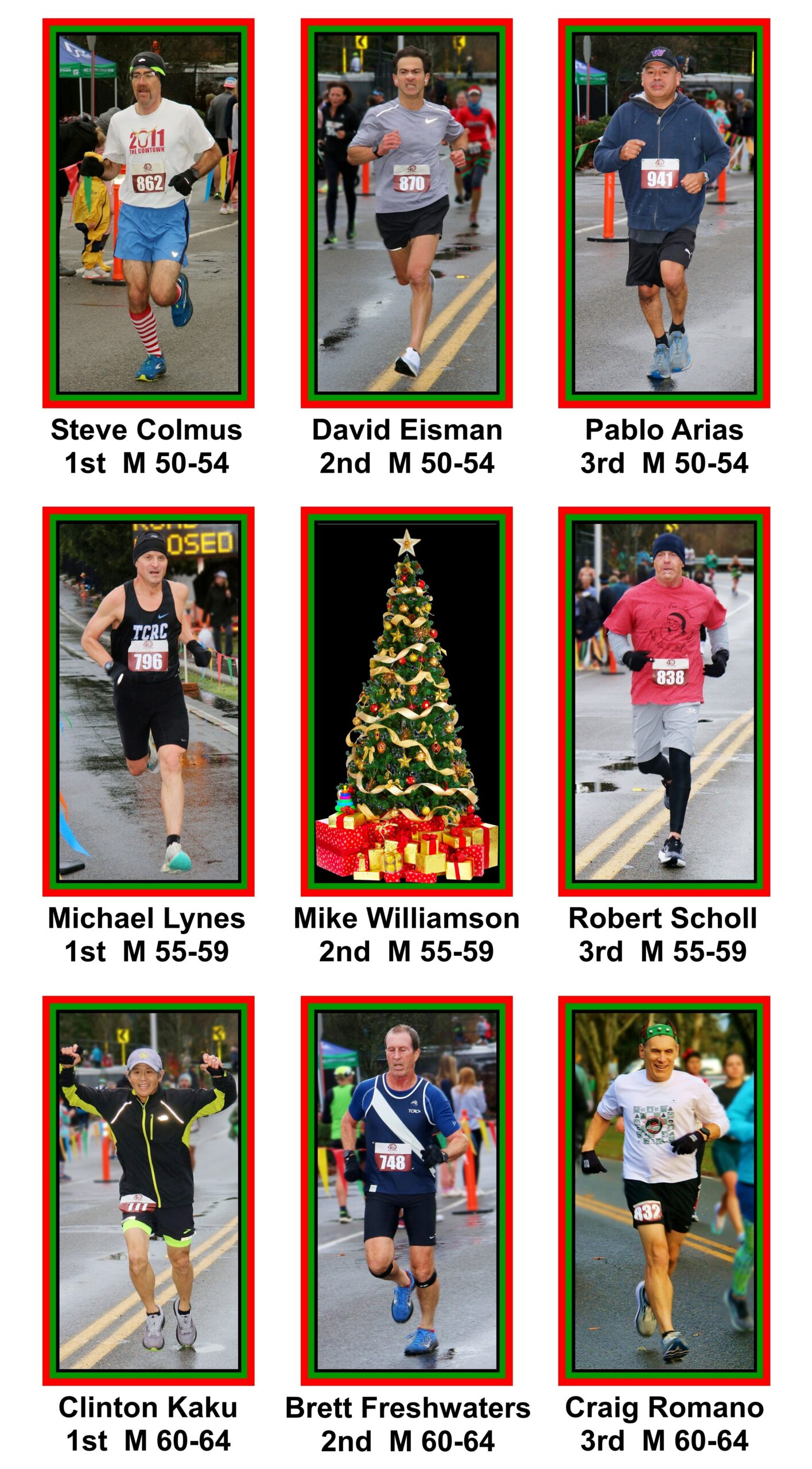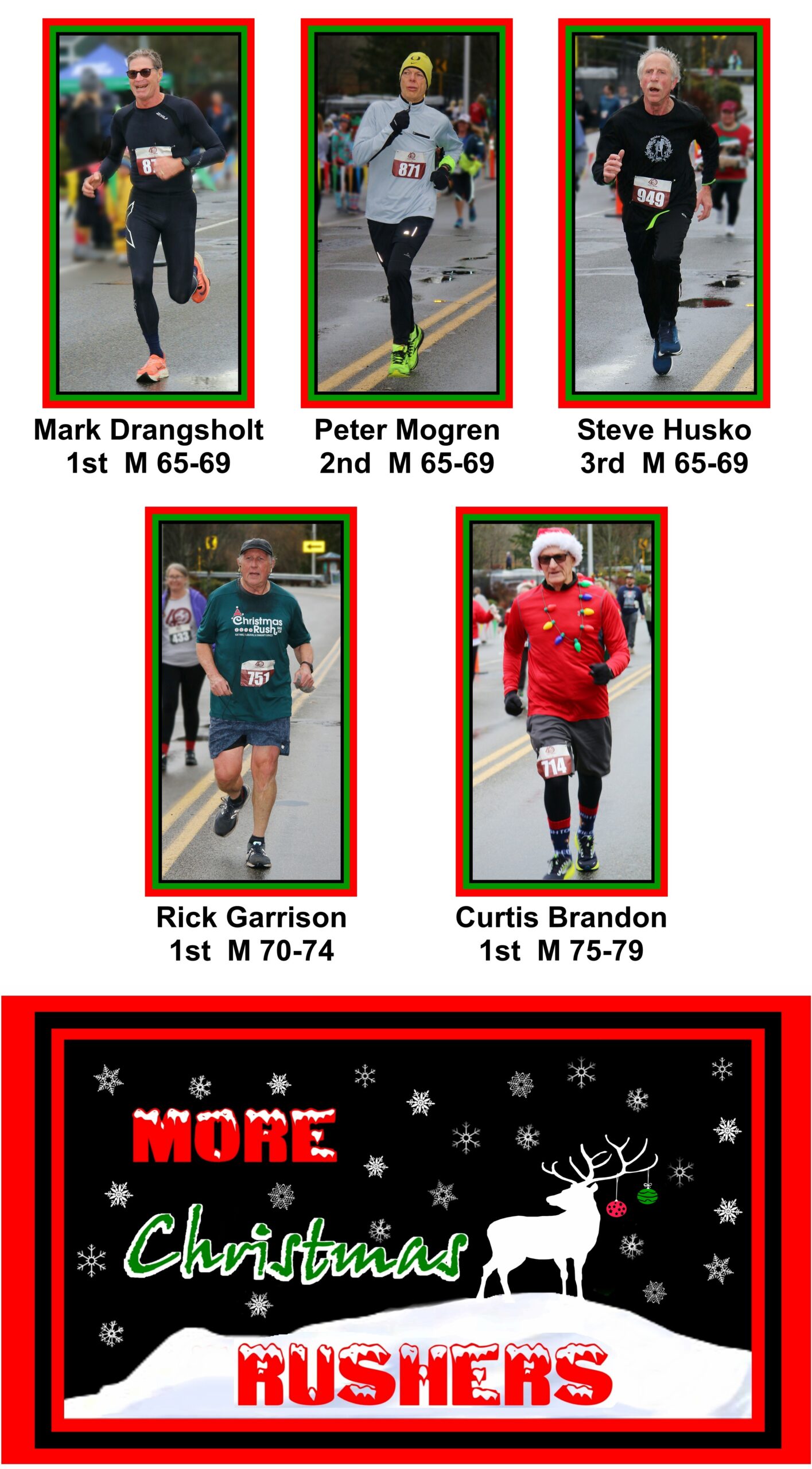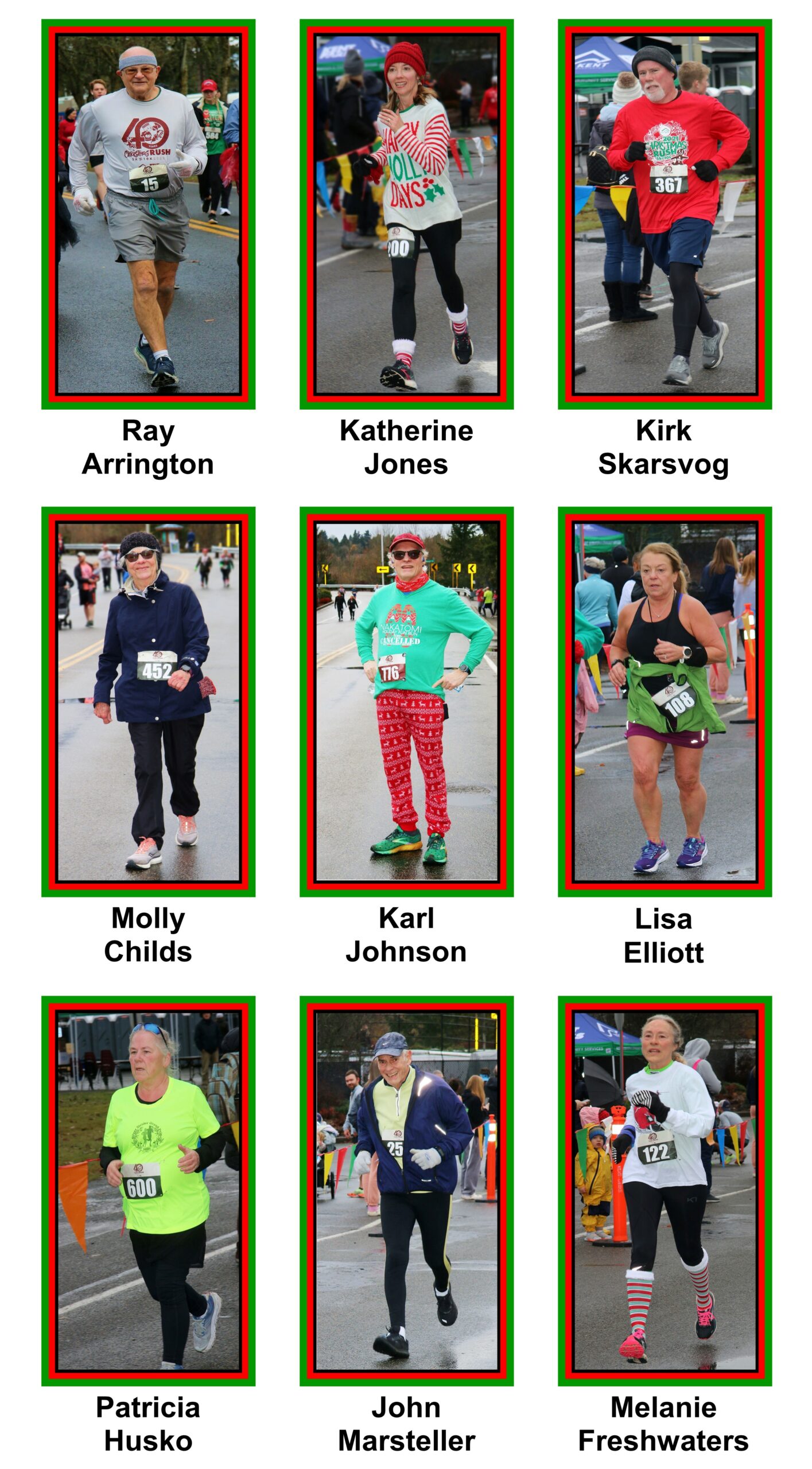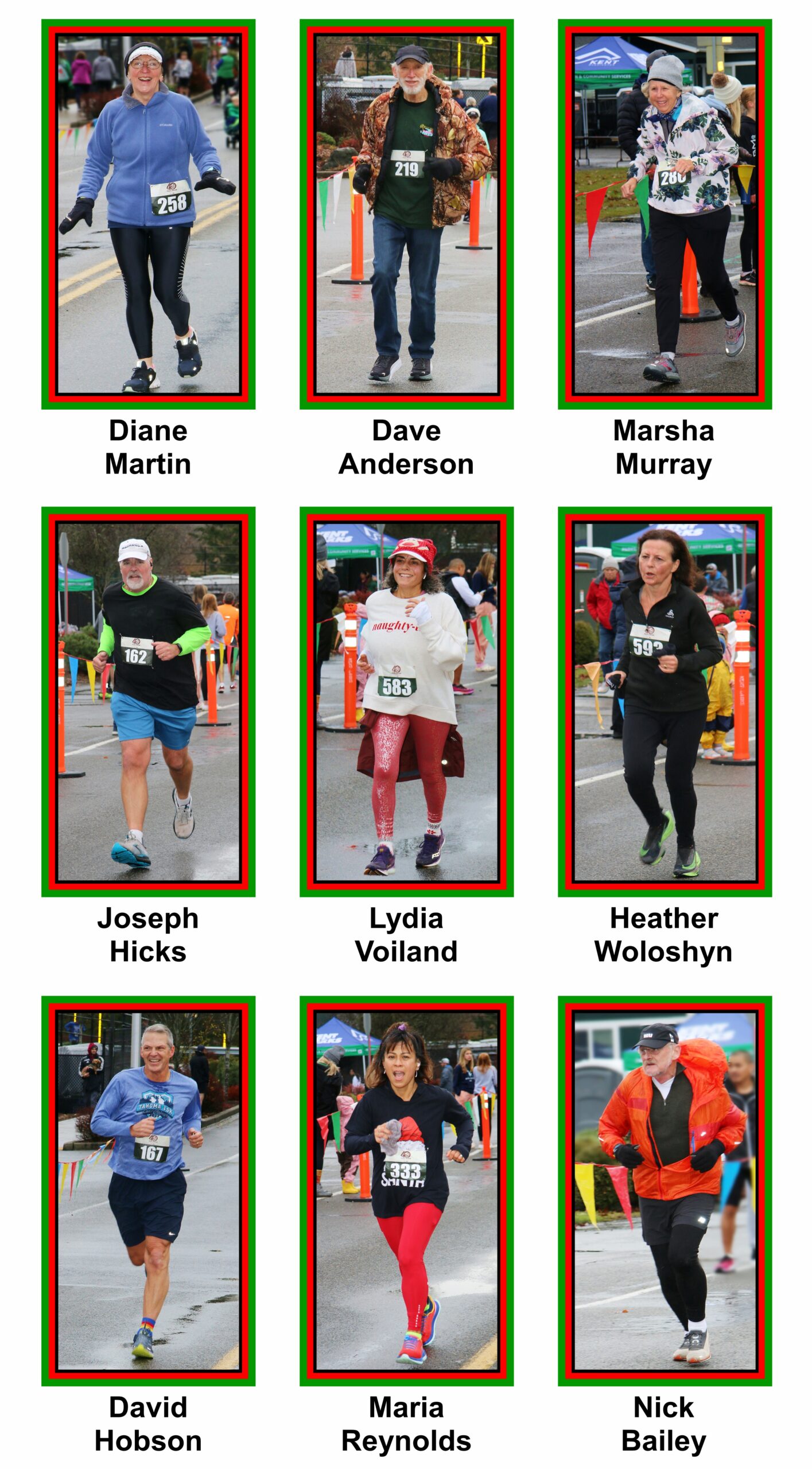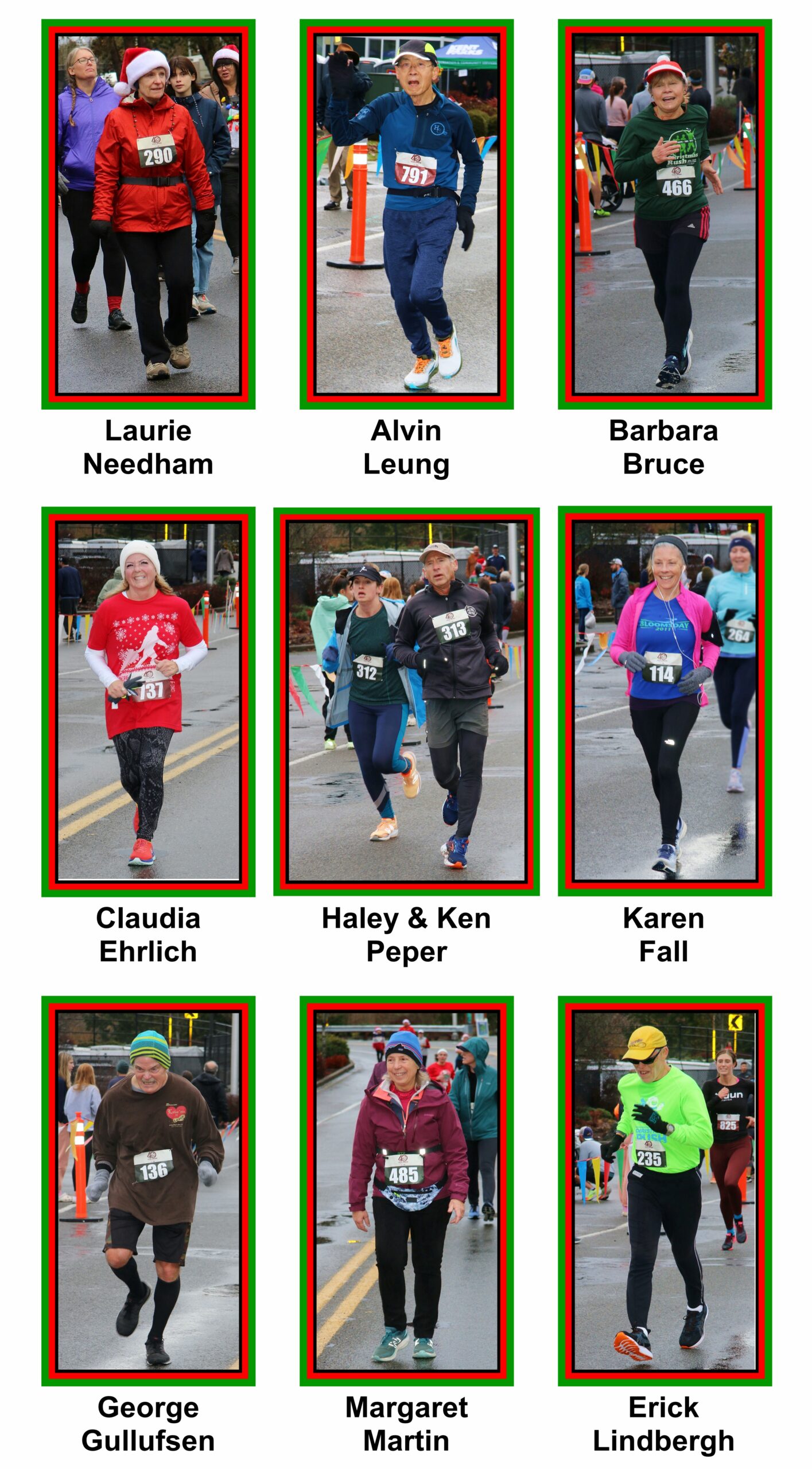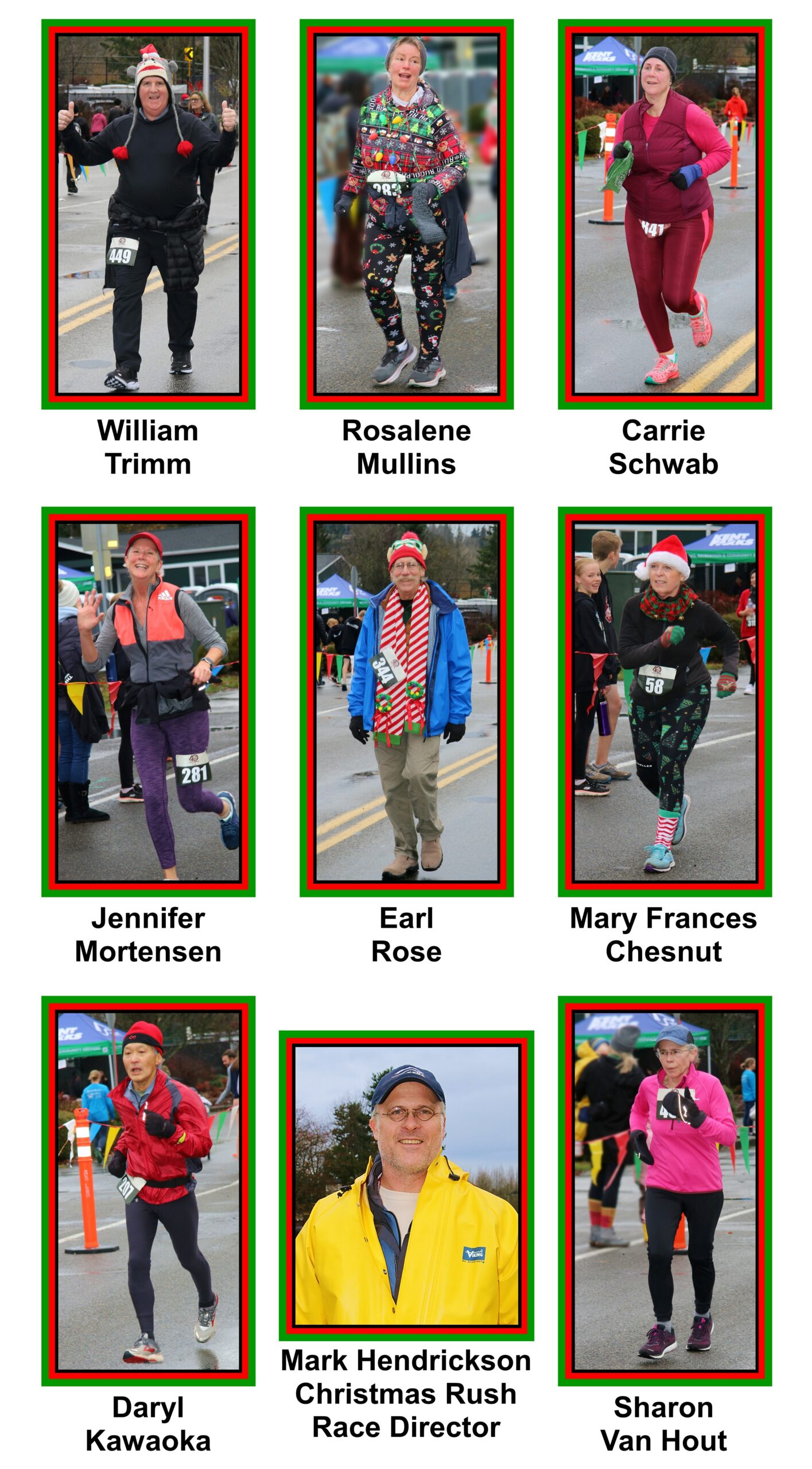 Congratulations to Mark Hendrickson on another successful Christmas Rush.
______________________________________________________________________________________________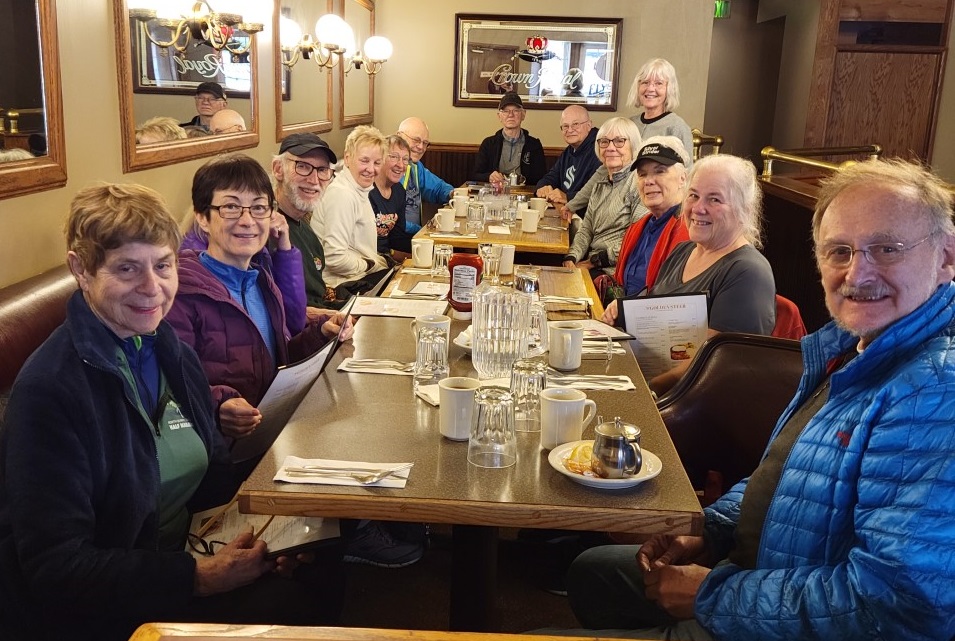 xxxxxxxxxxxxxxxxxxxxx Brunch at the Golden Steer