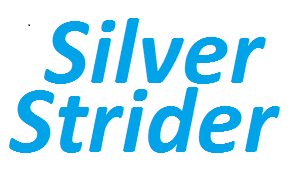 online magazine
   Presents
     

……….

 

….

B

ulletins

 
brought to you by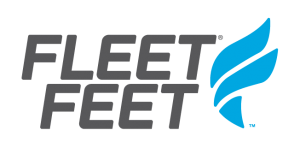 3812 n. 26th Street, Tacoma, WA
19685 St. Rt. 410 E, Bonney Lake, WA
800 N. 10th Place, Suite F, Renton, WA

Bulletins are the primary means of communication for Silver Striders. The Bulletins page should be checked regularly to keep abreast of  Silver Strider events, features, and program updates.
Bulletin




9/18/20



The Orca Run is sold out. If you planned on doing this race, but have been turned away, please contact me by email:
jerry@silverstrider.com
Bulletin
9/14/20
Charlea has come up with a great idea – a Virtual Potluck Auction.
Send us a photo of your favorite appetizer, salad, casserole, or dessert. 
We will publish the photo on the Silver Strider website.  You can send more than one entree.  
The highest bidder will win your secret recipe.
Send your photo, your name, and the name of the dish  to:
jerry@silverstrider.com
Bulletin
9/12/20
Hey Silver Striders!  We're excited to announce the 5th annual

TORTOISE & HARE 5K. 

Yes…it will be a

VIRTUAL

run.  Enjoy the fun of a handicap race and a zoom awards party!  Everybody has a chance to win a trophy.  Don't forget to wear your shirt and get 10 Grand Prix Series points. To get details click on the ad or "Virtual Events" on the menu bar.
Bulletin
9/11/20
Due to the dangerous air quality in Western Washington,  Silver Strider is extending the deadline for reporting your Runderland race results until

September 19th

. This extension applies to race credit for the Grand Prix Series. The Pacific Runderland  deadline remains September 12th. 
Bulletin
9/11/20
The Orca Half Marathon is sold out. The Maverick discount code is expiring soon. Register right away.
Bulletin
9/3/20
Have you used your Grand Prix Series logo T-shirt this year?  If not, you can use it on any virtual race in the Series to receive 10 GP points.  Good news!  You will be allowed to use the T-shirt retroactively this year.  If you ran any GP virtual race in the Series, (NODM, Pies, Art to Art, or Iron Horse), contact us to receive your 10 GP points.  It can also be used for virtual GP races that have not taken place yet.  The T-shirt bonus can only be claimed one time.
Notify: jerry@silverstrider.com


To order a shirt, click "Strider Store" on the menu bar.
Bulletin
8/19/20
Remember the TOP IO is suspended for 2020. 
Bulletin
8/18/20
If you registered for the
Orca Run

before it was changed to a virtual race, you are automatically registered in the virtual run.   The only thing you would need to do is contact Orca Running as soon as possible if there is any change in your mailing address since they are shipping the race packets. They are offering additional distances for the virtual option. Let them know if you would like to switch distances.

Bulletin
8/17/20
The MAVERICK RUN is offering a "Medal Only" option for Silver Striders.  The registration fee is $25.  For the discount code, contact:  jerry@silverstrider.com

Bulletin
8/16/20
Judy Fisher introduced "Challenge 20"  with her article "Silver Strider Strong" in early March.  Judy's latest article, "Adjustment and Acceptance" launches a new Silver Strider program: Challenge 20 – Part 2!
Send in your updated profile letting us know how you continue to stay safe and stay fit.
email: jerry@silverstrider.com
Click Challenge 20 – Part 2 on the menu bar for more information.
Oh…did I mention, you may win a free entry to an upcoming Grand Prix Series Virtual Race?
Bulletin
8/10/20
To get Grand Prix Series credit for virtual races, you must submit your information to: 

jerry@silverstrider.com


We cannot depend on virtual races for results. That is one of the reasons we can't give points for virtual races.
For example, the NODM has extended their race to Dec 31st. Their results will be available in January of 2021.
Also, the Art to Art has now extended their race to August 31st and results will be available in Sept.
We can't extend race dates. We will stick with original race dates for races in our Series.
Art to Art deadline remains Aug 7th as far as the Grand Prix Series is concerned.
We will publish Art to Art results (as reported to me) for Grand Prix Series players only. The Silver Strider Art to Art Race Report will appear August 11th.

Bulletin


8/8/20


Recent changes to the "Race Calendar" and "Virtual Events" should be noted.

Bulletin
8/5/20
The

Fly 5k

is now

The Maverick Run

. Click on Virtual Events for details.
Bulletin
7/24/20
Note: Grand Prix Series virtual races offering more than one distance will be choose your own distance events. 

Bulletin
7/22/20
"Virtual Events" is our newest feature. It contains information about upcoming virtual Grand Prix Series races. 

Bulletin
7/16/20
The Summer's End 5k has gone virtual. The race will count in the Grand Prix Series but no points.
Bulletin
12/30/19
For your protection and peace of mind  Silver Strider online has updated it's Anti Malware Security and Brute Force Firewall. Visiting silverstrider.com is completely safe. Go to the Google transparency report for an unbiased  safety check of any website.
https://transparencyreport.google.com/safe-browsing/search?hl=en