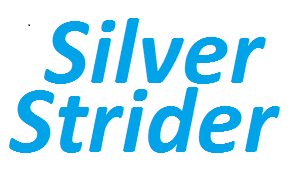 online magazine
   Presents
     

……….

 

….

B

ulletins

 
brought to you by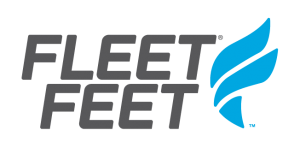 3812 n. 26th Street, Tacoma, WA
19685 St. Rt. 410 E, Bonney Lake, WA
800 N. 10th Place, Suite F, Renton, WA

Bulletins are the primary means of communication for Silver Striders. The Bulletins page should be checked regularly to keep abreast of  Silver Strider events, features, and program updates.
Bulletins
6/20/20
"Virtual Events" is our newest feature. It will contain information about upcoming virtual races. 
Bulletin
6/18/20
Our latest headline is "The Berlin Marathon" for a Memory Lane  article by Sandra Madden.
Bulletin
6/15/20
The Art Dash has gone virtual! Choose your distance. 5k, 10k, Half Marathon. 

All walkers and runners over 70 can register for $5.00

(T-shirt and race packet not included). 

The race will count as a Grand Prix Series finish. 

 No points will be given for this race.

Bulletin
6/12/20
Just a reminder. Check the Race Calendar to stay current regarding race cancellations.
Bulletin
6/12/20
The Orca Half Marathon will be held on two days this year. The Sunday Sept 20th race is the Grand Prix Series event. The Orca Half held on Saturday is not in the series and does not count for points or race credit.
Bulletin
6/4/20
There are 30 days left to register for the Run For The Pies virtual run. Silver Strider registration is extremely heavy. An amazing 70% of early registrations were Silver Striders.
Bulletin
6/2/20
Our latest headline is "C-19 The Midway Battle" for an article by Roger Dean.
Bulletin


5/28/20


We are continuing our program of publishing a new article every 5 days. Our latest Memory Lane article is from  Dave Sherman. Dave describes his Montreal adventure in 2017. 
Bulletin


5/12/20


Silver Strider announces the appointment of Karen Lichtenstein as administrator of both "Articles" and "Memory Lane" Features. Karen is also the current Grand Prix Series Liaison. We plan to publish articles every few days during pandemic phases 1 and 2.
Our current "Article" is The Big Run by Diane Martin.
Bulletin
5/8/20
The latest races to cancel for 2020 are The Whale of a Run and the Kent Cornucopia 5k Silver Strider State Championship. 
Bulletin
5/8/20
Attention! The Grand Prix Series committee has decided that players who do the Run For The Pies Virtual Race will receive credit for doing the race. No points will be awarded but credit for the race will count toward your series race total.  
Bulletin
4/6/20
RUN FOR GOOD RACING and ORCA RUNNING companies are offering virtual races to keep you motivated during these challenging times. Be sure to click on their ads for more information.  This is a way to stay fit and support our local racing event companies. 
Bulletin
4/6/20
RUNNING STORES UPDATE:   
ROUTE 16 RUNNING STORE is taking special orders for Hoka, Brooks and 361.  Brooks and 361 are offering drop ship directly to homes.  You can place your order by calling Route 16 or ordering online.  Please support our local running stores by purchasing shoes from them during these difficult times.    https://www.route16runwalk.com/index.html
SUPER JOCK n JILL – has closed both stores but at the Greenlake location, they are offering free ground shipping if you call in for an order and $7 same day delivery if you order from their website. https://www.superjocknjill.com/
WEST SEATTLE RUNNER – is offering free shipping if you call in an order.   http://westseattlerunner.com/
Bulletin
3/11/20
Important notice… Canceled are Cherry Blossom 5k, Tulip Run 10k, All In For Autism 5k & 10k, Trillium Trail Run 5k & 10k, Gear Run, Rhody Run 12k & 6k and the Bear Run. 
Bulletin
12/30/19
For your protection and peace of mind  Silver Strider online has updated it's Anti Malware Security and Brute Force Firewall. Visiting silverstrider.com is completely safe. Go to the Google transparency report for an unbiased  safety check of any website.
https://transparencyreport.google.com/safe-browsing/search?hl=en
Bulletin
12/30/19
Note: The Independence Day 5k will not be eligible for TOP IO consideration in 2020. 

Bulletin
9/13/18
Important reminder. If you are a new Grand Prix participant, or you are thinking of playing in the Series, please go to the top menu of any page, click on "Grand Prix".
A complete explanation of how points are determined is shown in the text.