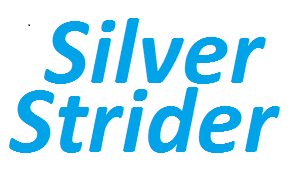 online magazine
   Presents
     

……….

 

….

B

ulletins

 
brought to you by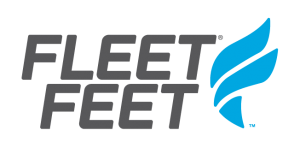 3812 n. 26th Street
Tacoma  WA
253 272-8890 

Bulletins are the primary means of communication for Silver Striders. The Bulletins page should be checked daily to keep abreast of  Silver Strider events, features, and program updates.
Bulletin
7/21/19
If you plan to do the Iron Horse Half Marathon, you must sign up as soon as possible.  Registration is still open.  When the Iron Horse sells out, there will not be an extended deadline for Silver Striders. 
 Bulletin
6/10/19
SCHEDULE CHANGE – 2019 Grand Prix Series:  The Tortoise & Hare 5k Potluck will NOT be held on December 28th as planned.  The new date of the T&A 5k & Potluck is SATURDAY, OCTOBER 5TH.  Be sure to correct your calendar and watch the Bulletins page for information about the time and location.  
Bulletin
6/10/19
SAVE THE DATE:  The 2019 Grand Prix Series Awards Presentation will be held on Saturday, January 11, 2020.  We will be returning to the Old Spaghetti Factory in Tacoma. This will be the 10th annual celebration.  Don't miss this special event!  Be sure to save the date and mark your calendar. 
Bulletin
4/1/19
We are excited to announce that 2 new races in Olympia have been added to the 2019 Grand Prix Series schedule:
Saturday, June 15th – The STRAWBERRY SHORT-K 5k   
Saturday, August 17th – The RUN LIKE A DOG 5k
Both races will offer 5 year age divisions for participants age 50 to 85+.
Be sure to update your Grand Prix Series Schedule and add these races to your race calendar.
Bulletin
3/31/19
Visit the new features offered on our menu.  
About Us – Informing first time and regular readers about the TOP IO and the Grand Prix Series.
The Strider Store – See the available Silver Strider apparel and accessories.
Archives – Check out the TOP IO, and Grand Prix Standings in years past.
Memory Lane – Now hosts the Boomer Race Reports.
Bulletin
10/24/18
For your protection and peace of mind  Silver Strider online  has updated it's Anti Malware Security and Brute Force Firewall. Visiting silverstrider.com is completely safe.
Bulletin
9/13/18
Important reminder. If you are a new Grand Prix participant, or you are thinking of playing in the Series, please go to the top menu of any page, click on "Grand Prix Schedule".
A complete explanation of how points are determined is shown in the text.
Bulletin
3/28/18
Be sure and check out the Thrifty Runner for newly added race registration discounts.