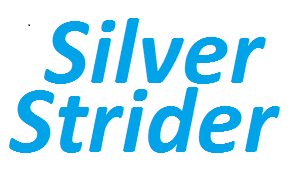 online magazine
   Presents
     

……….

 

….

B

ulletins

 
brought to you by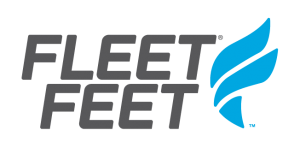 3812 n. 26th Street, Tacoma, WA
19685 St. Rt. 410 E, Bonney Lake, WA
800 N. 10th Place, Suite F, Renton, WA

Bulletins are the primary means of communication for Silver Striders. The Bulletins page should be checked daily to keep abreast of  Silver Strider events, features, and program updates.
Bulletin
1/21/20
Be sure and see the tribute to past Grand Prix Series finishers now featured on Memory Lane
Bulletin
1/19/19
Important: if you received a gift certificate at the awards party, be sure and check it for an expiration date. The Shoes N Feet certificates expire on March 2nd.
Bulletin
1/15/19
Save the date:  The Silver Strider awards party honoring the 2019 SUPER ATHLETES will be held  at noon on Saturday, February 1st at Joe Seppi's restaurant in Tacoma . Be sure to mark your calendar.  
Bulletin
12/30/18
For your protection and peace of mind  Silver Strider online  has updated it's Anti Malware Security and Brute Force Firewall. Visiting silverstrider.com is completely safe. Go to the Google transparency report for an unbiased  safety check of any website.
https://transparencyreport.google.com/safe-browsing/search?hl=en
Bulletin
12/30/19
Note: The Independence Day 5k will not be eligible for TOP IO consideration in 2020.
Warning: The Nookachamps races are ineligible for TOP IO as of  12/30/19. The courses are not certified. We will put a notice on Bulletins if their status changes.
Bulletin
12/10/19
The Silver Strider 2020 Calendar will be ready on Dec 28th. Order yours now!
To order your calendar, send Bruce Fisher your check payable to Bruce for $20. Mail to 3005 So 363rd St., Federal Way, CA 98003. You can pick up your calendar at a scheduled race or have it mailed to you.
For questions or to place an order, email Bruce at innovate@comcast.net
Bulletin
10/18/19
Our About Us page has been updated.
Our newest page is the Super Athletes feature which now appears on the menu.  
Bulletin
10/18/19
The Thrifty Runner page has been updated. Check out the discounts offered to Silver Striders.
Bulletin
3/31/19
Visit the new features offered on our menu.
Super Athletes – See the current Super Athlete qualifiers and contenders.
About Us – Informing first time and regular readers about the TOP IO and the Grand Prix Series.
The Strider Store – See the available Silver Strider apparel and accessories.
Archives – Check out the TOP IO, and Grand Prix Standings in years past.
 
Bulletin
9/13/18
Important reminder. If you are a new Grand Prix participant, or you are thinking of playing in the Series, please go to the top menu of any page, click on "Grand Prix".
A complete explanation of how points are determined is shown in the text.