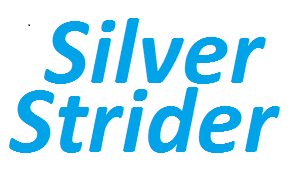 online magazine
   Presents
     

……….

 

….

B

ulletins

 
brought to you by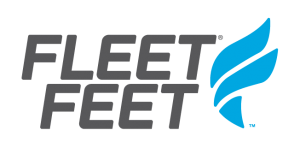 3812 n. 26th Street, Tacoma, WA
19685 St. Rt. 410 E, Bonney Lake, WA
800 N. 10th Place, Suite F, Renton, WA

Bulletins are the primary means of communication for Silver Striders. The Bulletins page should be checked daily to keep abreast of  Silver Strider events, features, and program updates.
Bulletin
3/21/20
"Challenge 20"  The Silver Strider is introducing  a new feature in the magazine dedicated to encouraging runners and walkers over the age of 50. Here's the Challenge:
             "To continue a fitness program while safeguarding your health"
The new program is called:  Challenge 20 – "Silver Strider Strong" Take the challenge and you will earn credit for one Grand Prix Series race and 10 Grand Prix points. To learn more, click "Challenge" on the menu.  
Bulletin
3/20/20
Running Stores Update:
Super Jock n Jill – has closed both stores but at the Greenlake location, they are offering curbside service between 10am and 4pm everyday. They are also offering free ground shipping if you call in for an order and $7 same day delivery if you order from their website.

West Seattle Runner – is offering free shipping if you call in an order.  The store is also offering curb side pickup for call in orders.  
Bulletin
3/18/20
"Challenge 20" is a new Silver Strider feature coming soon! Watch for Challenge 20 on the menu.
Bulletin
3/11/20
Important notice. Canceled are Cherry Blossom 5k, Tulip Run 10k, All In For Autism 5k & 10k, Trillium Trail Run 5k & 10k and Rhody Run 12k & 6k. 
Bulletin
3/5/20
The Orca Half Marathon will be held on two days this year. The Sunday Sept 20th race is the Grand Prix Series event. The Orca Half held on Saturday is not in the series and does not count for points or race credit.
Bulletin
1/19/20
Important: if you received a gift certificate at the awards party, be sure and check it for an expiration date. The Shoes N Feet certificates expire on March 2nd.
Bulletin
12/30/19
For your protection and peace of mind  Silver Strider online  has updated it's Anti Malware Security and Brute Force Firewall. Visiting silverstrider.com is completely safe. Go to the Google transparency report for an unbiased  safety check of any website.
https://transparencyreport.google.com/safe-browsing/search?hl=en
Bulletin
12/30/19
Note: The Independence Day 5k will not be eligible for TOP IO consideration in 2020. 

Bulletin
10/18/19
Our About Us page has been updated.
Our newest page is the Super Athletes feature which now appears on the menu.
 
Bulletin
9/13/18
Important reminder. If you are a new Grand Prix participant, or you are thinking of playing in the Series, please go to the top menu of any page, click on "Grand Prix".
A complete explanation of how points are determined is shown in the text.