the Silver Strider online presents
                      M

emory

L

ane

  
Brought to you by
 SPONSORSHIP AVAILABLE
The Tab Wizard's


Battle of the Boomers
The Final Battle – Who Won?
by Dennis Zaborac
with photos by Bruce Fisher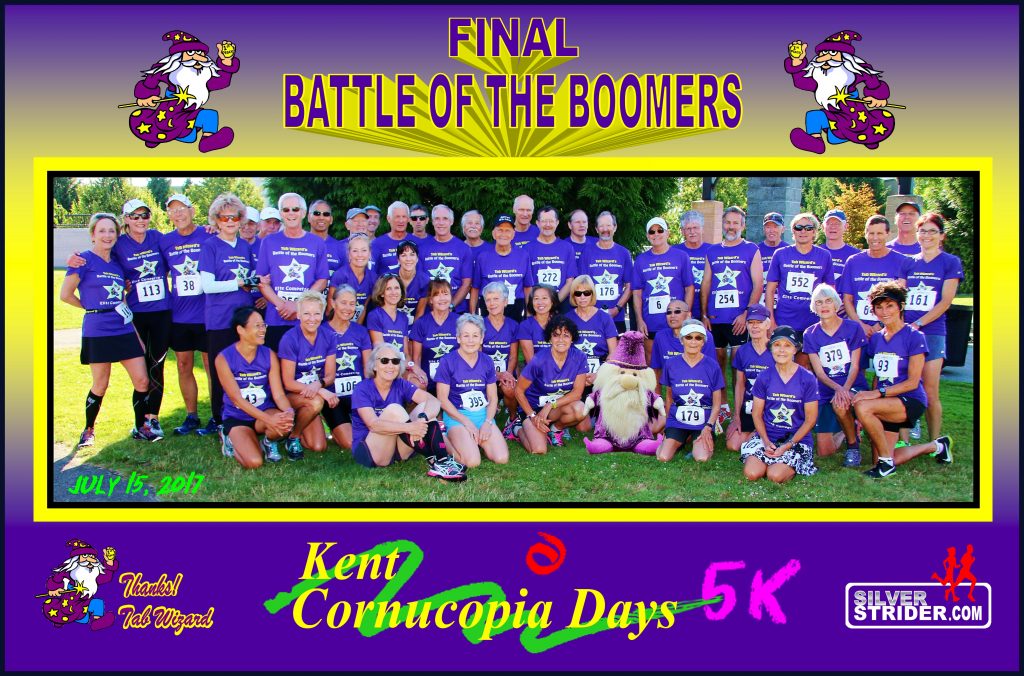 After nearly two years to the date, on July 15, 2017, the final "Battle of the Boomer's" race returned to the course where the series originally started, the Kent Cornucopia 5k. Under a warm and sunny day, fifty-two Boomer's lined up to compete for the title of "Best of the Boomers" in an age-graded competition for money and trophies.
At age 68, I was pretty much in the middle of the Boomer's demographics, where the youngest runner was 50 year's old and the oldest competitor was 88 year's old. I had no delusion of winning it all. Like most of the runners, I was out to run my best, maybe taking down one or two in my age group, and hoping to land in one of the lucky spots paying $100.
At the start line, a small group of the fastest " purple shirts" formed near the front. The rest were scattered further back among all the other runners. I slipped into the middle of the pack, thinking those in front of me would pull me along, while those behind me would push me forward. That, of course, didn't happen. The ones ahead of me took off, and the ones behind me trampled me.
In an age-graded competition, it is impossible to know from your position in the race who is actually winning. It comes down to how far ahead of you is that 50-year-old kid. And how close behind you is that 80-year-old man. You are basically left to running against yourself. You push yourself to the limit and hope for the best. Still, that competitor in you will never go away.
While running, I still found myself trying to guess the age of any "purple shirt' near me. When I passed someone, I took a good look to see if they were younger than me, and when someone passed me, my confidence would drop if they looked older than me.
All along the course, Boomers were passing each other. To spectators along the course, it must have seemed like the purple wave of a UW football game. Only, no one was passing footballs.
Trying to keep track of 52 runners while you are running in a regular race is a challenging task. Trying to keep track of 52 runners in an age-graded race is an impossible task. Like all the other runners in the Boomer race, when I crossed the finish line I had no idea of who had won or how I had fared. All I knew was that It would take awhile to calculate who had the best age-graded time and determine a winner.
However, as I looked around at my Boomer competitors, and saw the health they had, the camaraderie they shared, and the smiles on their faces, I immediately knew who had won.
We had all won.
We were winners long before we even stepped up to the start line of the Cornucopia 5K. We had the credentials to prove it. We had the purple shirts. We were the best in our age groups, and by some means, through the decades, had found a way to outrun "father time" and remain active and healthy well into our senior years.
In age graded, any age can win money.
1st Joe Sheeran 59, 17:29 $500 + Trophy
2nd Jane Treleven 68, 22:51 $300 + Trophy
3rd Patricia Warner 71, 23:49 $200 + Trophy
10th John O'Hearn 55, 18:18 $100
20th Keith Lerew 59, 19:51 $100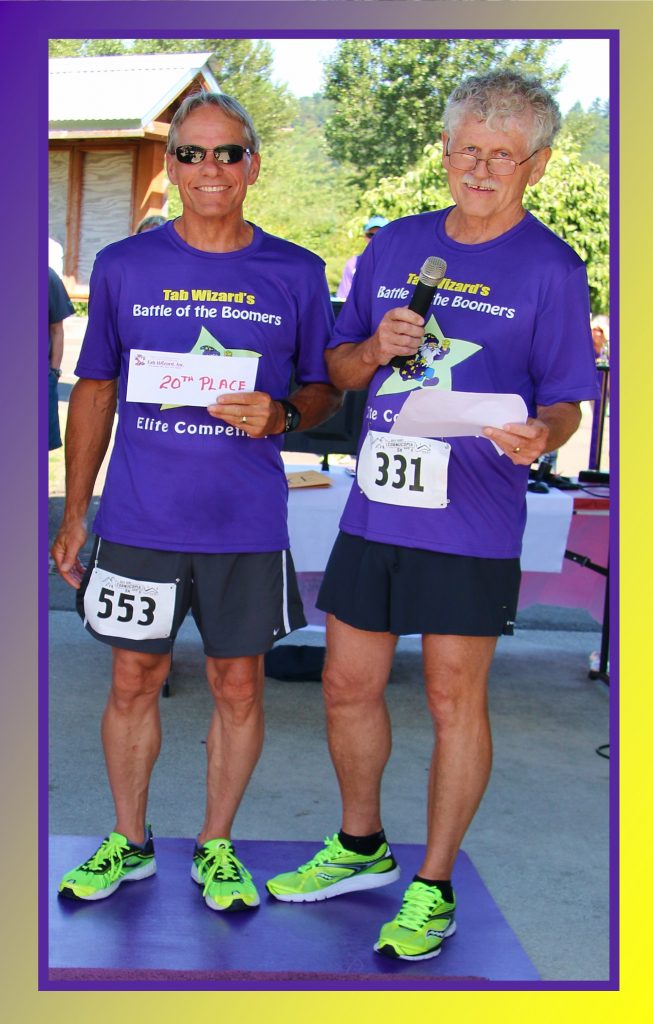 30th Dave Sherman 63, 21:39 $100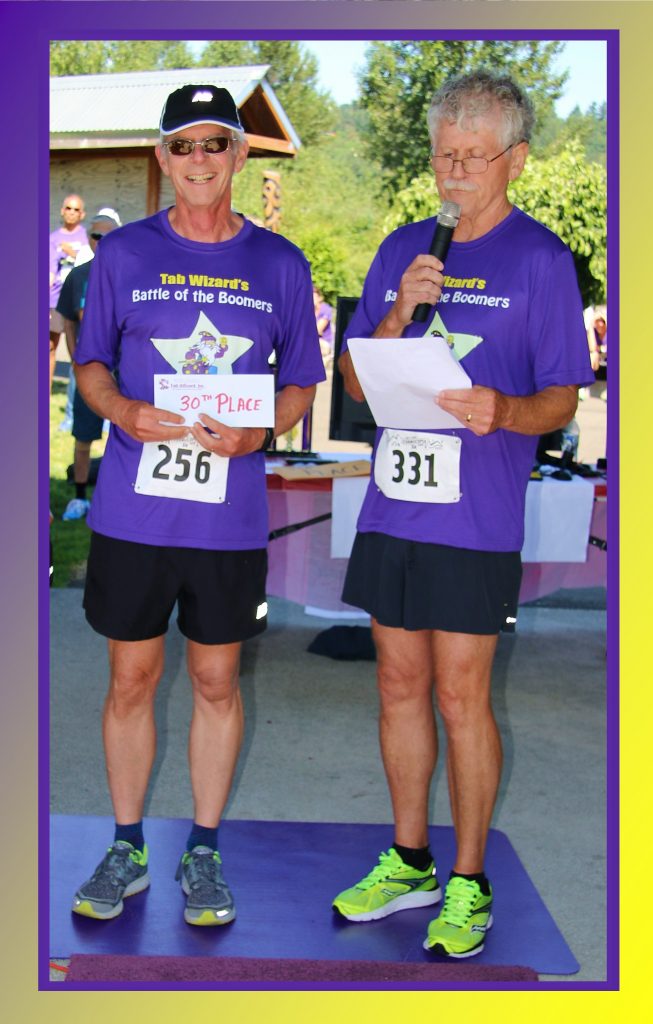 40th Louise Mihay 76, 32:57 $100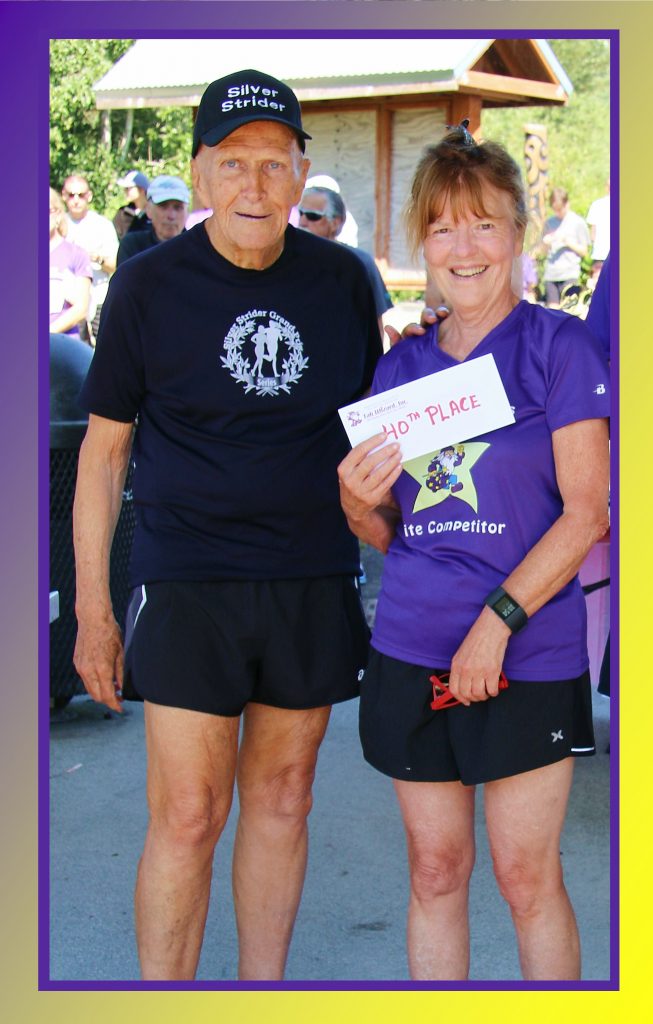 50th Chloe Parr 88, 53:24 $100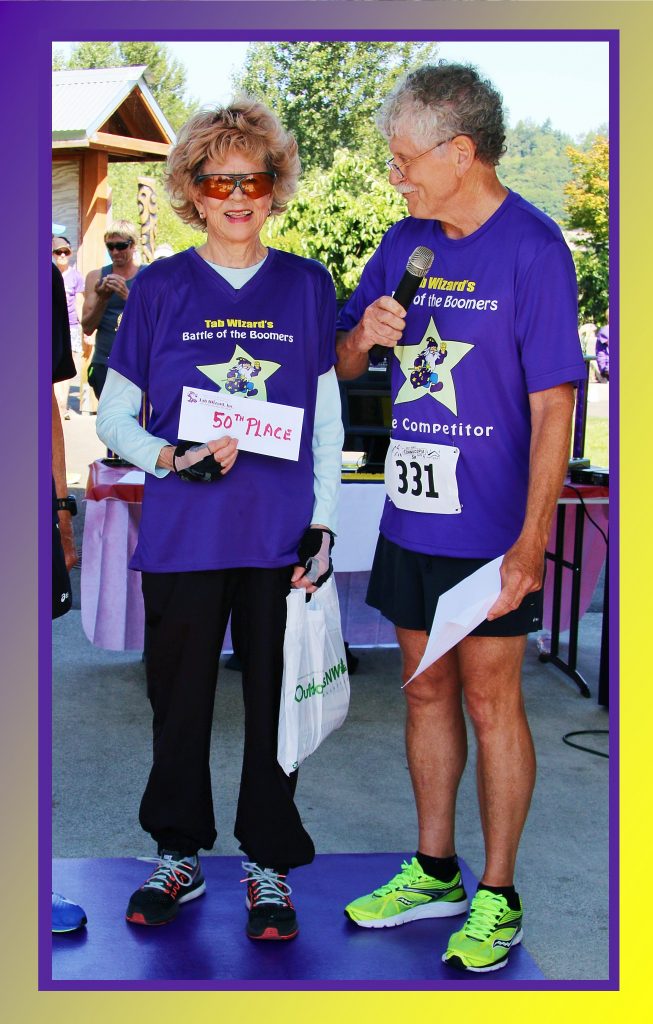 2nd to last Jerry Dietrich 83, 41:09 $ 50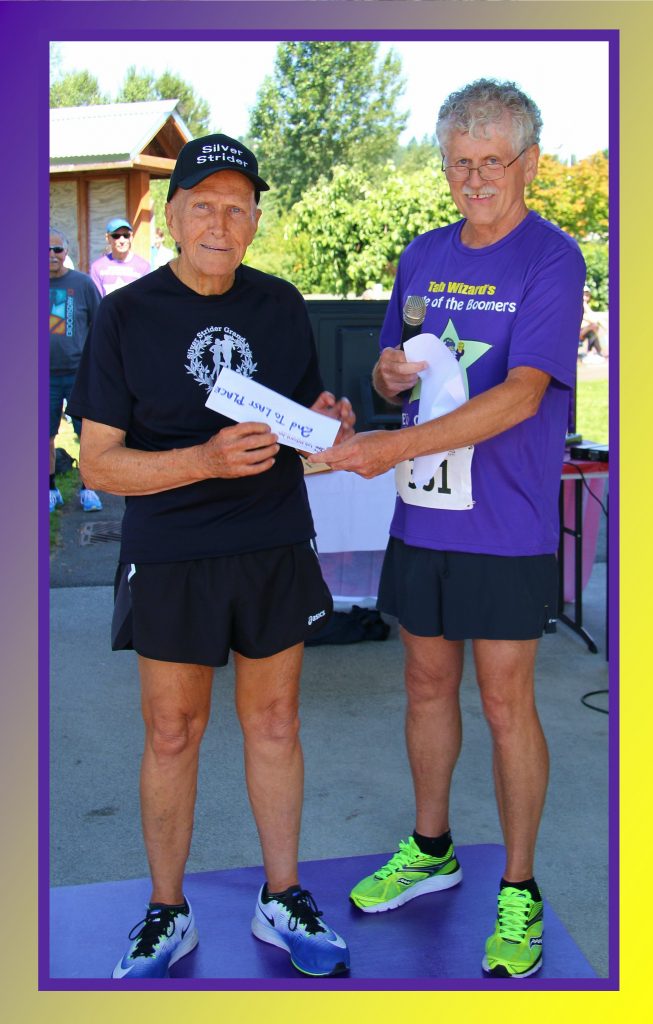 The Agony and the Ecstasy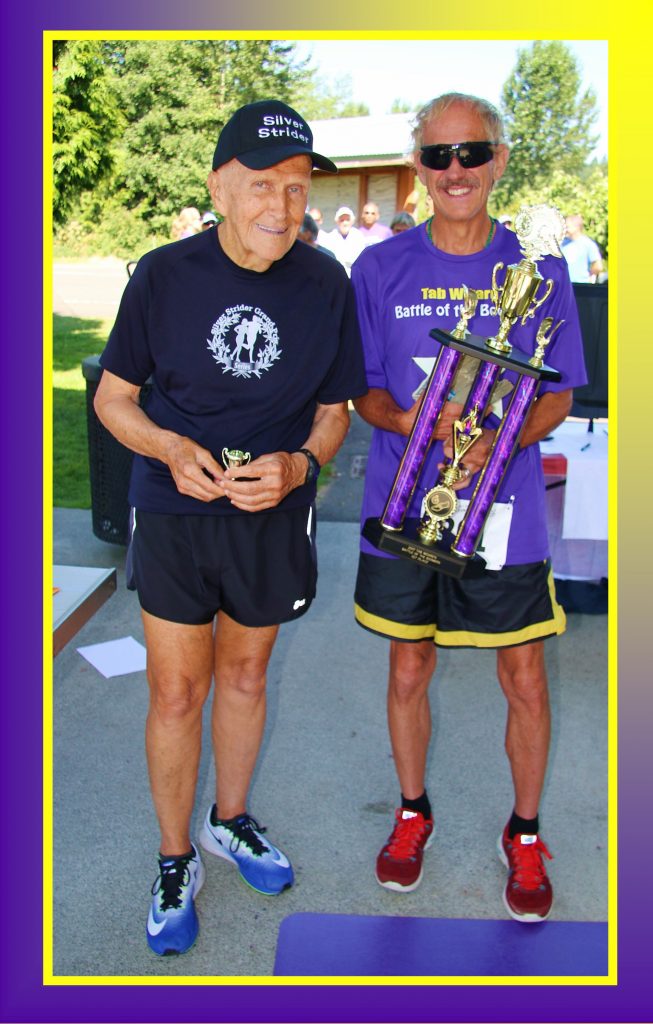 ****Note from the sponsor****
I want to thank all of you for participating in the Boomer series, and I want to thank Betty and Jerry Dietrich and the Silver Striders for making it happen. My intent was to bring the best of the best together and put a face to the names on the Top Ten Lists. In so doing, I believe we have brought the state's running community a little closer together.
I hope to see you all at the start lines of races for years to come.
Dennis Zaborac