the Silver Strider online presents
                      M

emory

L

ane

  
Brought to you by
 SPONSORSHIP AVAILABLE
                            An Arresting Story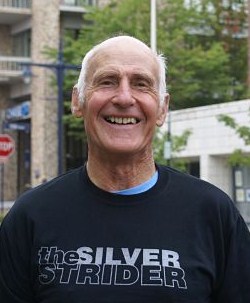 by Elbert Field
June – 1982
Have you ever been in the wrong place at the wrong time?
While I am out running it is not unusual for a motorist to pull over and ask me for directions. "Which way to I-5? Or, "How do I get to the mall?, are questions I have answered.
What is unusual is to leave the house on a exercise run and be in handcuffs 5 minutes later! Yes, it can happen!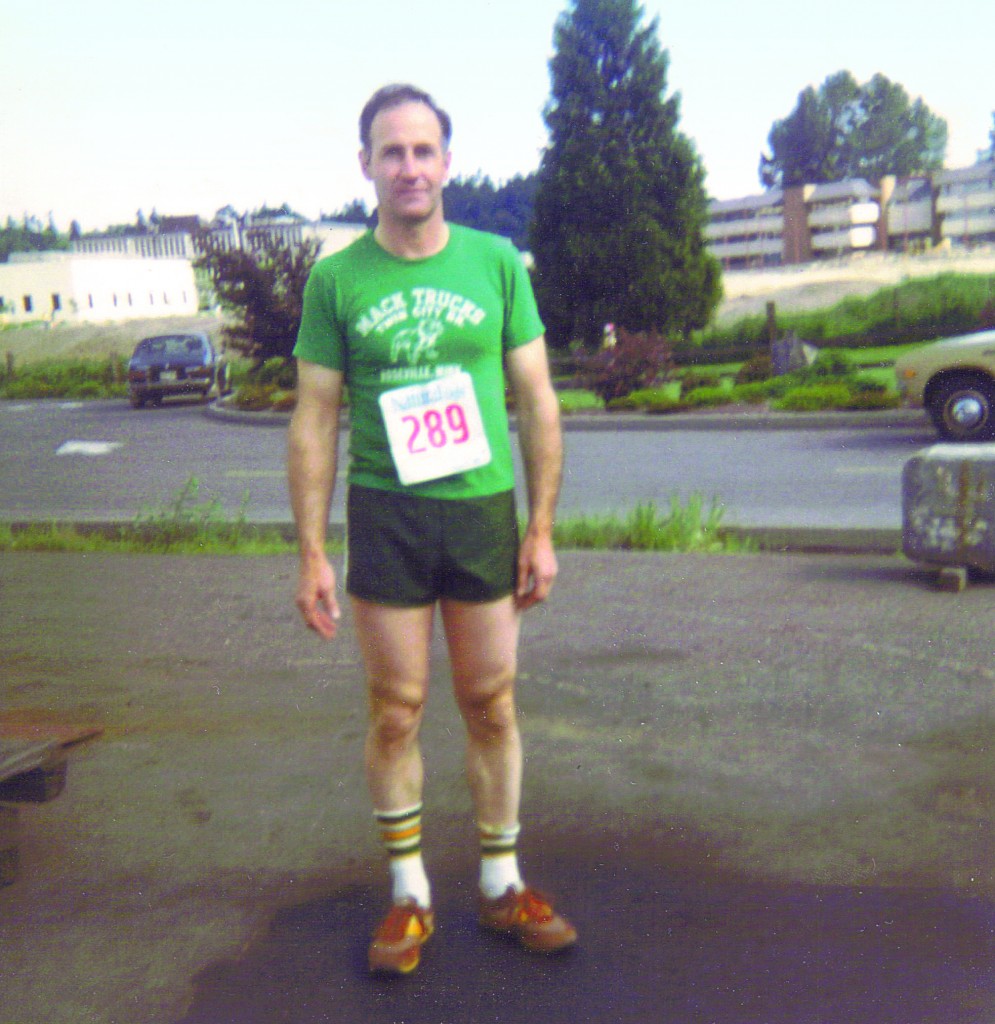 On a warm Saturday morning in June, 1982, at about 5:30 a.m. I left the house to run to Saltwater Park and return home. It was about a 45 minute route for me.
At that time, many years ago, doing a 10k under 40 minutes was my goal. I never met that goal but had a good time trying.
On that morning, I was heading west when a King County Sheriff's car stopped next to me.
The officer jumped out and pointed his gun at me. He shouted, "Hands on the roof!" I complied. I was thinking there must be some mistake.
The officer quickly put handcuffs on me and opened the door for me to enter the patrol car.
He drove to a nearby apartment complex and met up with another officer in a patrol car.
I didn't say a word because no one seemed to want to hear from me!
One officer stood along side the patrol car while I was in the back seat.
The second officer brought out a lady (I would guess her about in her forties), to peer into the car. She was smoking a cigarette. She removed the cigarette from her lips and said, "He is the one!"
The officers and the lady moved away from the car and out of my earshot to talk.
One of the officers walked to my open car window and said to me, "Blow in my face!"
About that time I stated my name and address and told the officer I was out running at 5:30 a.m.
A man had entered an apartment and assaulted a woman. He was wearing a green tee shirt and smelled of alcohol.
The officer told me I was the only person running wearing a green tee shirt.
After some talk among themselves, the officer told me I was free to leave.
Not feeling like running any more after that adventure, I walked back home.
On Monday, after I got home from work, I learned a King County detective wanted me to call him. Would I come in and take a lie detector test? I asked, "Do you consider me a suspect?' I was their only suspect.
The next day at work, I made arrangements to take the first 4 hours of my shift off on Wednesday. I didn't want to be rushed when going in to take a lie detector test! Better not to be nervous when talking to a detective.
Yes, I passed the lie detector test. What saved me from prison was that there was no smell of alcohol for the officer to detect while I was being held in the patrol car.
Being cleared was a very good feeling.
Yes, it is possible for the wrong person to go to jail.