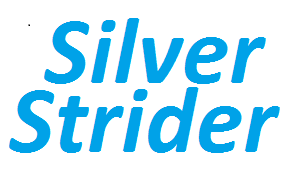 online magazine presents   
                             A

RTICLES
 brought to you by

Route 16 Run and Walk Shoe Store
6745 Kimball Drive, Gig Harbor

           A Very Unique Race  
By Diane Martin
photos by Michael Thomas and Diane Martin
10/12/19 – Warren, PA
I missed the family reunion, my choice, since in April I had made the decision to travel back east during the full autumn foliage to my old digs and to visit family and friends. That would be western Pennsylvania with its rolling Allegheny hills and generally breathtaking colors during early October. Fall was the season I missed most since moving to the Pacific Northwest.
After choosing my flight dates, I set about seeking a race in that area while I was visiting. Low and behold the Warren, PA YMCA featured a half marathon called the Super Kwik. Warren was about a 40 minute drive from my old hometown and about mid-way from Erie, PA where I would visit my son and daughter-in-law.
After spending several days visiting relatives in my hometown of Bradford, PA, my sister and I traveled from there to Warren. During a glorious sunny day we stopped to take pictures along the route. Most of the race was in the area of the Allegheny National Forest, the flooded Kinzua Reservoir, and the Kinzua Dam. The Dam was completed in 1965 following years of controversy involving the Seneca Indians whose ancestral lands were being flooded (see Lake of Betrayal: The Story of the Kinzua Dam) .
Later that day I met Chris Dolan, race director, who provided me with a map of the course and tips of what to expect along the way. This was the 21st anniversary of the race with 70 individuals signed up so far.
To bed early but with race jitters giving me just a few hours of shut eye. I met my son and daughter-in-law at the hotel breakfast bar.  They drove me to the meet area at the YMCA. It was a chilly/rainy morning with the normal assortment of dressed runners; jackets, gloves and hats versus shorts and singlets! Bidding goodbye to well wishers, we were driven to the start area on two buses. Kinzua Beach was very familiar to me; I brought my children here many moons ago to splash in the Allegheny waters. It was also a favorite hiking area for my husband and me.
No fancy start, just a yell and an orange flag sent us off to State Route 59. It was a surprise that there were no safety cones that separated us from traffic. We had to be careful to stay on the berm facing traffic which thankfully was light at 9am.
The first mile took us across Cornplanter Bridge named after the famous Seneca Indian leader whose statue now faces the Kinzua Reservoir. Three additional miles brought us to the Kinzua Dam. Almost a half mile in length, it is one of the largest dams east of the Mississippi and was built to prevent flooding in Pittsburgh.
What a surprise to see my son and daughter-in-law parked at the entrance but only runners were allowed to cross over the dam. I could hear the roaring waters to my left and view the huge expansive reservoir to my right. What a hoot to cross a dam during a race!
A sharp downhill S curve brought you to the Fish Hatchery and the waters of the Allegheny River on the left and the woodsy hillside on the right. I anticipated correctly that this 7 mile stretch would be lonely. Hemlock Avenue was a rolling, twisting, roller-coaster narrow tree-lined lane.
I lost sight of the tall red hat gentleman ahead of me and there were no footsteps behind me. Even among the raindrops the scenery was wistful. Muted reds and yellows assailed the eyes, while soft sounds of the forest enveloped around you. The up and down rhythm slowed my pace as I passed camps and cottages and worried about an emerging black bear from the hillside. I was happy no such encounter happened!
Another surprising detail were the 5 aid stations spaced at 2.5 miles each. A lone water master appeared surreal along the darkened stretch of land, but a welcome living being nevertheless. A small bit of water and a cheery send off to another lonely stretch of road.
A welcome sight of the old hotel, now the Eagles Club, came into view with just a couple miles to go.
A single Police officer stopped traffic as you crossed Pennsylvania Avenue and ran alongside the United Refinery Oil Company at the edge of town.
Single volunteers cheered you to the correct turn and onto the finish. What a welcome sight to see family members cheering me through a simple chute as my time was recorded.
Since I was the only 70+ old female, I happily accepted my 1st place win. Yeah!  I've added PA to my list of race states. Now onto lunch and a nap!