the 
Silver

Strider 

onli

n

e

 presents
Olympia – 3405 Capitol Blvd.
Puyallup – 115  So. Meridian
Ruston – 5109 Grand Loop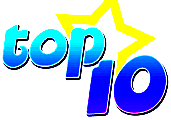 2018

Ranked below are the top 10 athletes in each Silver Strider age group for the State of Washington. If you are ranked #1 in your age group, please send me a photo of yourself for display.  If you have a correction or addition, please contact jerry@silverstrider.com by email. Rankings are based on the fastest performances on road or trail courses that are  USATF certified. Track times are not considered.
If you are in the TOP IO at all 4 distances, you will be qualified for Super Athlete status. On December 1, 2018, those ranked in the TOP IO at all four distances will be designated as Super Athletes for 2018. For those who change age groups during the year, it's okay to be ranked in different age groups as long as you are ranked at all four distances.
Important note: The 2018 rankings end on November 30th. The 2019 rankings begin on December 1st.
Congratulations to our current Super Athlete Qualifiers for 2018, Sandra Madden, Bob Hoekman, Mick Allen, Ed Heckard, Judy Fisher, Carol Sexton,  David Crawford, Doug Beyerlein and Jess del Bosque.
_____________________________________________________________________________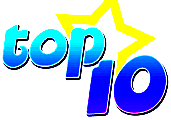 5k
Men
Updated 11/1/18
compiled by Ed Heckard
5k
Women
Updated 11/1/18
compiled by Ed Heckard
                             The 5k Champions
The Cornucopia 5k offered the top runners in each age group, in the State of Washington, a chance to compete head to head, on the same course, under the same conditions. Here are your 2018 age group champions.
__________________________________________________________
10k
Men
Updated 11/1/18
compiled by David Longmuir
10k
Women
Updated 11/1/18
compiled by David Longmuir
________________________________________________________________
Half Marathon
Men
Updated 11/1/18
compiled by Bob Hoekman
Half Marathon
Women
Updated 11/1/18
compiled by Bob Hoekman
_______________________________________________________
Marathon
Men
Updated 11/1/18
compiled by Judy Fisher
Marathon


Women
Updated 11/1/18
compiled by Judy Fisher